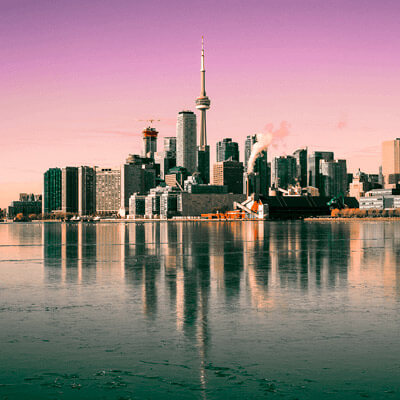 Since Brexit became a sure reality to UK citizens, there has been a large interest in how to move to Canada from the UK. In a mere 24hours following the results of Brexit, there has been a large influx of google traffic coming from UK with people inquiring how to immigrate to Canada.
Corresponding with this, our own statistics also indicate that there has been a significant spike in applications from the UK.
There are many different visa options and even more opportunity and freedom to be found in Canada so it isn't any wonder that many have begun to consider Canada as a viable option for immigration.
International Experience Canada (IEC)
Statistics have shown that approximately 5,000 people from the UK come to Canada under an International Experience Canada (IEC) visa every year. People aged between 18 and 35 therefore have the option to come to Canada on a two-year working holiday visa as part of the IEC initiative.
There are certain eligibility requirements that need to be met, however it has been proven that most UK citizens fit the criteria already. In order to apply, interested parties need to either go online, visit a consultancy or fill out the paperwork – each of which needs to be completed in two weeks.
Applications for the IEC were opened in November 2015 and currently have few places left to fill.
Permanent Residency (PR)
Significantly more than the IEC, statistics once again have shown that up to 9,000 UK residents settle in Canada on an annual basis. Because the culmination of this visa is permanent, the eligibility requirements are more stringent than the former option.
The permanent residency (PR) usually selects its candidates from the Express Entry system from pools of candidates looking to enter Canada through the economic programs. The level of education, language proficiency, and work experience of the candidate will be assessed and then rated out of a score of 1,200. In general, an employment offer from any registered Canadian business will count in the candidate's favour as it indicates that the candidate meets Canada's labour needs and as such, the candidate will be awarded 600 points.
It is therefore advantageous that the candidate obtain employment before attempting to apply. Without a formal job offer, the most points a candidate can earn is below 600. As it stands, the candidate will be issued an invitation to apply for PR only if he/she has obtained 480-490 points with the correct eligibility and experience requirements.
For more information, consult our Newsroom which publishes the latest news in Express Entry and immigration streams.