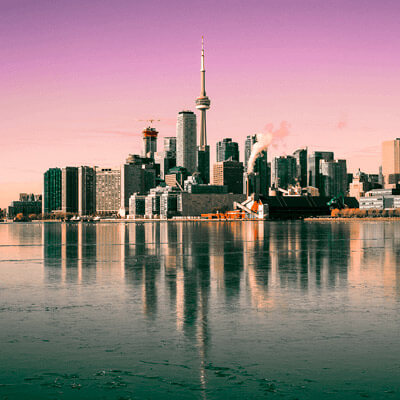 To study in Canada is a huge privilege. Most internationals in search of opportunity and enrichment come to Canada because it has top-class educational institutions and schools and a diverse environment to learn and grow in. Canadian schools offer plenty of programs to suit any interest from elementary level, language schools to vocational programs. If you are one of the 300,000 hopefuls looking to immigrate to Canada to study, pay attention – this is how you do it.
Step One – Find a School
Because Canada offers so many choices, finding a school may be a daunting task. We suggest that you take your time browsing through the different schools and their programs before making a concrete decision on which to choose. Once you have chosen a suitable institution, you need to apply and secure admission before proceeding to apply for a study permit in Canada.
Step Two – Check your eligibility
In order to qualify for a study permit in Canada, you need to ensure that you have indeed been accepted by the designated learning institution you applied to in the previous step. Thereafter, you must provide proof that you can afford the tuition fees, your living expenses during your stay in Canada and be able pay for the return transportation for yourself and any family members who come with you to Canada. Moreover, you must be a law-abiding citizen with no criminal record and not be a risk to the security of Canada and may have to provide a police certificate upon arrival. You must also be in good health and willing to complete a medical examination if asked. Most importantly, you must satisfy an immigration officer that you will leave Canada at the end of your authorized stay.
Step Three – Apply for a study permit
Once you have obtained admission to the school of your choice, you can now proceed to apply for a study permit and Temporary Resident Visa (TRV). You may have to apply for a TRV if the CIC requires it, however if you are from a visa-exempt county, you will not need it. If you are interested in studying in Montreal or any other province in Quebec, you will also require approval from immigration authorities of the Government of Quebec.
Step Four – Documents required for studying in Canada
As previously mentioned, you may be asked to undergo a medical examination and if that is the case, you will need to provide documentation thereof. Additionally, you will need to also provide Police Clearance Certificates. You also need to have a valid passport and/or an Electronic Travel Authorization (eTA). Most importantly, you need to have a written confirmation of your acceptance to the institution you have applied to.
Step Five – After Arrival
Should you find that you would like to do post-graduation or extend your studies in Canada, you may opt to do so by either applying for a post-graduation work permit or apply for an extension.