New Brunswick immigration is in need of more applicants to apply for their Provincial Nominee streams. The province also operates the Atlantic Immigration Pilot Program which has welcomed 780 skilled immigrants in 2018 alone with a total of 1, 500 people having entered the province in this way since 2017. This spells good things for applicants who have applied for or are interested in applying for one of the streams directly or through the Express Entry system. The Canadian federal government has announced that it hopes to introduce over a million immigrants within the next three years which puts New Brunswick at the forefront of meeting these quotas as a province.
The local workforce is very welcoming of diversity, bringing in a varied community of expats from the Philippines, Africa, the Caribbean and South America, just to name a few. The province needs to retain immigrants in order to save its school systems and other community institutions that require skilled workers. There is expected to be a 33% increase in the volume of applications accepted by the PNP. Immigrate to Canada where you'll discover widespread multiculturalism and an unparalleled sense of community.
Life in New Brunswick
New Brunswick is one of Canada's Atlantic provinces with many small, charming, Maritime communities throughout. The province is largely English-speaking with around a third of its population French-speaking. Compared to the other Maritime provinces, this area has the best of both forests and ocean along its borders, making for a picturesque backdrop to daily life.
Immigrants would fill positions in one of the many villages that are in need of skills (that are not being filled locally) such as Miramichi which has already welcomed 120 newcomers and is made up of 94% third-generation immigrants.
Low-cost housing developments and skilled occupations with salaries ranging from $60-80, 000 can be found in villages like Chipman. Home to around only 1, 000 residents, they hope to fill over 7, 000 jobs by 2021. There is also an emphasis on English classes for new residents that is growing in these communities to make the transition easier for those that choose to immigrate to Canada.
Another example of one of these communities that could flourish with further economic growth is Moncton, the biggest city in the province. There is a large bilingual workforce here and the city is a software hub with around 1, 000 jobs listed as unfilled in these sectors as of 2017. There is so much room for skilled workers to enter these positions before the next quota for New Brunswick immigration is filled.
New Brunswick Provincial Nominee Program (NBPNP)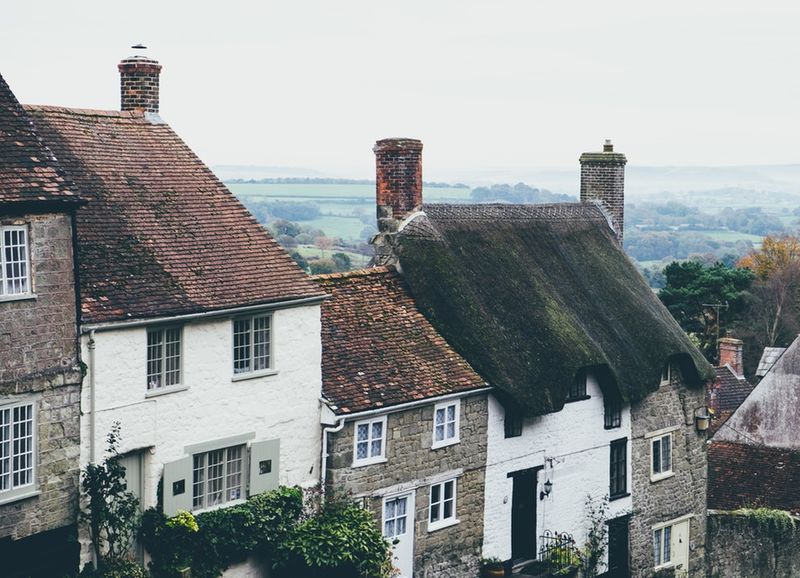 The Provincial Nominee Program (PNP) is designed to target specific deficits in the labour market for each province. Applicants can either apply directly through the province's streams by creating an online profile or they can submit an Expression of Interest (EOI) for a Provincial Nomination (PN) once inside the Express Entry pool. Some provinces select candidates from the pool instead through sending a Notification of Interest (NOI).
New Brunswick immigration offers various immigration streams including those for entrepreneurs, recent graduates and skilled workers. Through all the different immigration programs, the province hopes to accept as many as 7, 500 immigrants every year. Candidates need to meet certain criteria under each program/stream in order to be considered. If eligible, candidates will then be issued with a nomination and invited to apply for permanent residence through the Canadian federal government.
NBPNP Streams
Stream
Description
Express Entry Labour Market Stream
For candidates who are interested in applying for a Provincial Nomination from inside the Express Entry system which uses an Expression of Interest (EOI) system.
Skilled Workers with Employer Support Stream
For candidates who have a full-time, permanent job offer from an employer in New Brunswick.
Post-Graduate Entrepreneurial Stream
For candidates who have graduated from a recognized Canadian institution in New Brunswick and have acquired/started a business in the province.
Entrepreneurial Stream
For candidates who plan to own and actively manage a business in New Brunswick. There also needs to be a monetary investment made.
Atlantic Immigration Pilot Program
For candidates who have skills in one of the labour market shortages in New Brunswick, Nova Scotia, Prince Edward Island or Newfoundland & Labrador.
The success of the Atlantic Immigration Pilot Program
The Atlantic Immigration pathway has proven the most successful of the New Brunswick immigration programs at addressing the labour market and skills shortage. This program has been extended for another two years and is offered by all the Atlantic provinces, namely Nova Scotia, Newfoundland & Labrador, Prince Edward Island (PEI) and of course New Brunswick. Now is the window to apply for this lucrative program before the application period is closed by the PNP.
The program targets skilled workers, intermediate workers and international graduates and requires candidates to have a job offer from a recognized employer in the selected province. Applicants can be outside of Canada or already be working on a temporary basis in the province.
How Can We Help?
Our service makes use of Regulated Canadian Immigration Consultants (RCICs) who are experts on ever-changing immigration policies and advice applicants about the different programs on offer from the federal government. These consultants have all been through the immigration process themselves and take applicants through the application period step-by-step. They are also available to answer any questions that may arise and resolve any difficulties that applicants could encounter.
Give yourself the best chance of achieving a nomination and invitation to apply for permanent residence from New Brunswick with the help of a professional. There is no better way to make sure all your documents are submitted on time and that your profile accurately reflects your skills and education than with an RCIC.
Sign up with us today and begin to pave the way forward to immigrate to Canada. Start over in a province and country that welcomes multiculturalism and provides a platform where your skills are appreciated and well-paid.