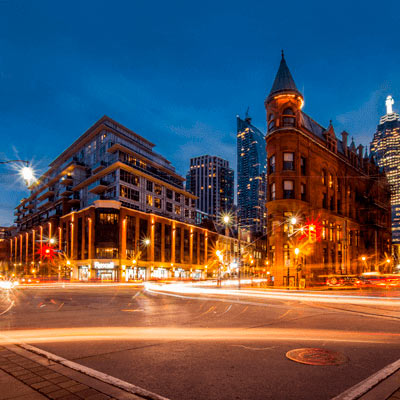 There has recently been much buzz in the Quebec Immigration streams. For one, the Quebec Investor program has reopened and additionally, the Skilled Worker Program (QSWP) is beginning to implement plans for an online 'virtual waiting room' in time for the approaching application intake period this upcoming June 13, 2016.
The Quebec Investor Program
The reopening of this program has made way for up to 1,900 new applications to be submitted, as of May 30th, 2016. It has been reported that 1,330 of the aforementioned figure are reserved for applications from nationals of the People's Republic of China, including the special administrative regions of Hong Kong and Macao. Moreover, Applicants with an "advanced intermediate" level of French proficiency (as confirmed by the standardized test) will be given priority processing and will not be subjected to the subsequent 1,900 cap.
In order to qualify and apply for this program, a minimum of CAD$1.6 million legally acquired in net worth is required as well as a government-secured investment of CAD$800,000 for a period of five years. The closing date for all applications is February 28, 2017. All applicants (including those for Quebec Immigration Office in Hong Kong) are advised to send their entries by regular mail or by courier service.
Quebec Skilled Worker Program's (QSWP) 'Virtual Waiting room'
In efforts to aid the upcoming QSWP, which is scheduled to begin June 13, 2016 at 8:30 a.m. EST (Montréal time) the government of Quebec is seeking to implement an online 'virtual waiting room'. What this will essentially do is allow candidates to keep their place in line during high traffic periods. Candidates who wish to access Mon projet Québec will automatically be directed to this waiting room and will be able to find out the status of their application including their place in line and who precedes them.
The intake period ends on the 20th June by which 5,000 applications will be accepted. A rough estimate of 41,000 candidates have created a Mon projet Québec account when the registration period was open earlier this year. When the cap is met, applicants who do not have an account may create one in anticipation of the next intake period. During this second period, Quebec will once again receive up to 5,000 applications. Mon projet Québec is not scheduled to open for new registrations before the June intake period.
Candidates who have successfully created an account in the Mon projet Québec system will subsequently be asked to submit their applications for a Quebec Selection Certificate/certificat de selection du Québec (CSQ). With this document, the applicant may then apply to the federal government for Canadian permanent resident status. Having a place in the waiting room however does not mean that it will be possible to submit the application. Only the first 5,000 applications submitted will be considered.
The requirements to submit an application on June 13, 2016, starting at 8:30 a.m. (Montréal time) for candidates who already have a Mon projet Québec account are as follows:
Access the virtual waiting room by clicking the tab 'Se connecter'.
It will not be possible to get in line before 8:30 a.m.
The candidate's position in the waiting line will be displayed on the screen.
The number of people waiting in front of the candidate will also be displayed.
Connect to their account when their turn comes. An audible signal will inform them and a message will appear on the screen, at which point they will be automatically redirected to the page allowing them to connect.
Submit their application. During the submission period, candidates will have a maximum of 10 minutes to submit their application.
Candidates in either of the following situations may submit an application for a CSQ at any time:
The applicant has enclosed a validated employment offer with the application for a selection certificate submitted under the QSWP; or
The applicant is a temporary resident in Quebec and eligible to submit an application for a CSQ.