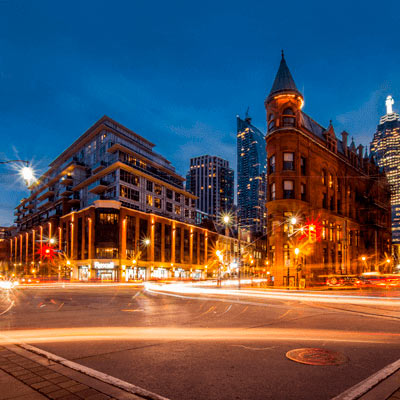 Canada is well-known for offering some of the most prestigious learning institutions in the world. As a pioneer country, Canada is always on the forefront of advancement and is constantly looking to enrich people's lives with many opportunities. The unfortunate thing is that most of the time, opportunity does not come for free. Because Canada is the place where dreams come true, there is a silver lining to this story – you can apply for a scholarship.
Government Scholarships
Canada Graduate Scholarships-Master's (CGS M)
If you are looking to mature your research abilities, this program is perfect for you. The program is aimed at supporting students who demonstrate a high standard of achievement in undergraduate and early graduate studies.
Banting Postdoctoral Fellowships
This program provides subsidy to a selection of the best postdoctoral applicants in hopes that these applicants will contribute positively to Canada's economic and social growth. In essence, the program aims to develop leadership potential and position applicants for success.
Vanier CGS
Established in 2008, this program is looking to attract scholars who demonstrate leadership skills and a high standard of scholarly achievement in graduate studies in the social sciences and/or humanities, natural sciences and/or engineering and health industries.
Non-Governmental Scholarships
The Anne Vallée Ecological Fund
This fund centers around supporting field research in animal ecology, in relation with the impact of human activities such as forestry, industry, agriculture, and fishing. The fund seeks students who are interested in undertaking animal research at a doctoral level in a Quebec or British Columbia University.
Pierre Elliott Trudeau Foundation
This foundation is renowned for attracting many hopefuls interested in social sciences and humanities with a passion for public engagement and who are likely to become leading national and international figures. The foundation itself offers various scholarships at selected institutions to students at a doctorate level.
University Specific Scholarships
University of Manitoba Fellowship
Since its inception in 2009, the University of Manitoba Graduate Fellowship (UMGF) offer programs to graduates from anywhere in the world. The program also offers scholarships to any number of fields of study.
Ontario Graduate Scholarship
This graduate scholarship program is funded by the Province of Ontario and the University of Toronto and recognizes academic merit in graduate studies at the master's and doctoral levels in all disciplines of study.
York University Entrance Program
The great aspect about the York University Entrance Program is that you do not need an offer of admission to make an application to this international scholarship and awards program. Available to internationals and nationals alike, the York University program is prepared to financially assist you during your studies at their institution.