Canada has announced its goal to have over 1 million immigrants contributing to the economy by the year 2021, meaning there has never been a better time to apply for permanent residency. There are over 70 entry programs offered by the Canadian government that we help you to choose from. For example, if you meet the requirements for the programs that fall under the Express Entry system, your chances of finding work in Canada in 2019 are high since these applications get processed much quicker (in around 6 months) than general profiles.
While the country boasts one of the best economies globally, the population is sparse and experiencing a shrinking effect which international residents can stabilize. Make use of our Regulated Canadian Immigration Consultants (RCICs) who are experts in the field of immigration policy. These consultants can guide you through the process, selecting the program most suited to your unique skills and background.
Job Availability
Canada has a very low unemployment rate of 5,8 % which would seem to suggest that positions around the country are all filled but in fact, the opposite is true. With over 500,000 vacancies as it stands currently and a population of just under 37 million, there has never been a better time to look for a position in Canada. There are many sectors that are not being filled by Canadian citizens who require international expertise. The economy is, however, very stable, ensuring that residents need not worry about the rate of unemployment increasing any time soon.
Most of Canada's provinces like Alberta, British Columbia and Manitoba also have their own nominee programs that allow you to choose a specific region in which you would prefer to work. While not all of them are aligned this way, each province has at least one entry program that is linked to the Express Entry system. Working in a specific province for a Canadian company and growing your skills while there, is a fast-track method towards permanent residency because it adds more points towards your residency application.
A Deficit of Skilled Workers
Canada welcomes specialized and skilled workers to apply for immigration. In 2018 the fields in most demand included sales, engineering and IT amongst others. If you have a skill that you think may be in demand, you can read through our list of Top Jobs in Canada for 2019 which covers several different sectors. This is also where our expertise makes a difference because even though it may seem like you don't fall into these specific categories, our RCICs can make an assessment of your skills and profile to place you in the program best-suited for a successful path to permanent residency.
We generally recommend the Federal Skilled Worker program for this type of entry. The program is point-based and measures things such as language ability, work experience, education, age and other attributes that you could bring to the workforce. This forms part of the Express Entry Immigration system which means it's one of the fastest ways to start your journey to residency in Canada.
Room For Young Professionals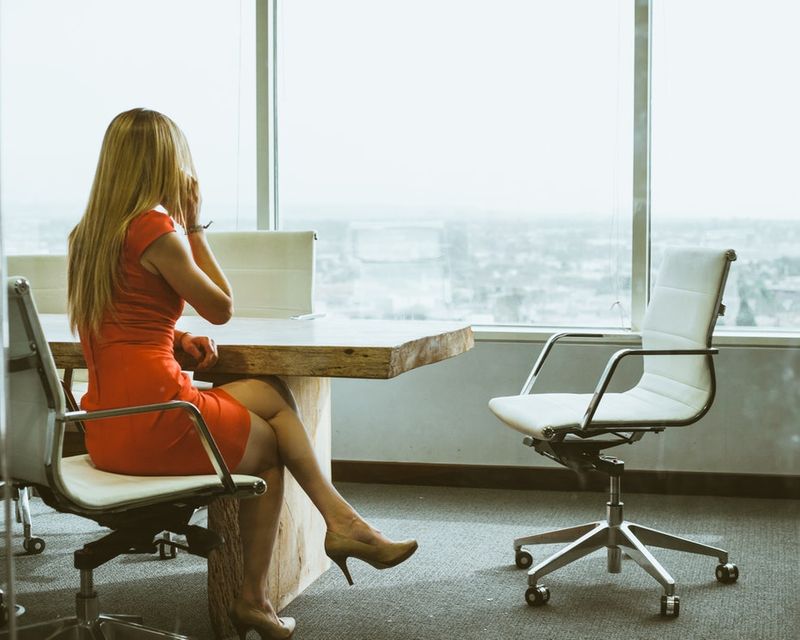 The programs offered do not only cover seasoned professionals but cater to graduates as well. International graduates are most likely to benefit from the Canadian Experience Class program which also falls under the Express Entry system. This program requires a year of skilled, professional or technical work for a Canadian company after completing studies at a Canadian educational institution.
Another option for young people looking to work in Canada in 2019 is the International Experience Canada or Working Holiday Visa program which is for individuals aged 18 to 35. If you cannot stay in Canada indefinitely and would prefer to do a working holiday, you can apply for an open work permit through this program that allows you to work anywhere in Canada for almost any local employer. The second category is for young professionals that have secured an employment contract with a Canadian employer while the third category allows for students to do an internship at a Canadian company that is relevant to their field of study and a requirement to become qualified.
Official and Unofficial Benefits
There are so many benefits to working in Canada which will only give you a taste of what permanent residency will be like. The country takes care of their citizens and considers immigrants with just as much respect, meaning that they are well looked after while they are living in Canada and are considered as potential permanent residents.
Apart from general employment benefits that come with a work permit such as a progressive attitude towards parental leave, additional skills training and world-class public healthcare, there is also the perk of lots of expat communities, as well as a balanced approach to work and home life. It's no wonder that Canada was ranked in 2018 as the 6th happiest country in the world.
You Have Guidance
Choose us to help you through this rigorous process with qualified, legally authorized consultants that you can personally screen on our About Us page. Unlike a lot of other immigration consultancies, we offer a personal touch. There is nothing more important to us than knowing that we give our clients knowledgeable advice and make it easier for them achieve their dreams of reaching Canada and becoming a permanent resident, especially since our RCICs are all immigrants themselves!
Gathering all of the paperwork, submitting it on time and ensuring that everything is correct is a time-consuming process. With the assistance of an RCIC, you won't need to worry about which program is right for you and you'll be sure that everything has been submitted correctly, ensuring you the best chance of succeeding in your application.
There are plenty of opportunities to live and work in Canada that are opening up more every year and we can help to speed up the process by getting you into the country. Sign up now to increase your chances of finding work in Canada in 2019.