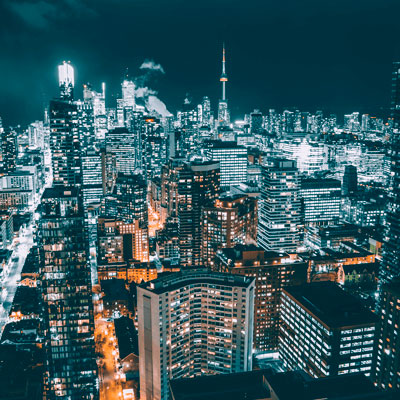 Canada has in the past year, experienced a record of over 320,000 permanent residents settle in Canada. In the previous year, the country received 240,844 new immigrants representing a huge increase of record proportions, and Canada expects more immigrants to enter the country in the next few years.
Where are new immigrants going?
In the latest annual report released by Statistics Canada (StatsCan), it has found that the Prairie Provinces (Manitoba, Saskatchewan, Alberta) have become more popular destinations in the last few years. In the previous year, 27.9 percent of new immigrants settled in one of the provinces, with Alberta being ranked second most popular destination for new immigrants in all provinces after receiving 57,384 immigrants. Saskatchewan received 15,006 while Manitoba received 17,238 respectively.
Ontario maintained its position as the most popular province for new immigrants, with, 199,647 representing 37.3 percent, while Quebec received 55,164, and more than half of new immigrants to move to Canada in the last year 54 percent settled in Ontario and Quebec
Many Provinces broke records
Many provinces welcomed new immigrants and a total of six provinces received record breaking numbers in 2015. Newfoundland and Labrador (1,406), Nova Scotia (5, 390), New Brunswick (4,435) all experienced record numbers as well as, Saskatchewan, Manitoba, and Alberta.
British Columbia received 42,832, Prince Edward Islands 2,008, and the territories of Yukon, Northwest Territories, and Nunavut received a combined number of 512 newcomers.
Significant decrease in processing times
In the past 12 months, the processing times for permanent residence applications has been reduced by a remarkable 42 percent. On average, the shortest processing time for those applications submitted under any of the federal economic programs managed through the Express Entry selection system are: The Federal Skilled Worker Class, the Federal Skilled Trades Class, and the Canadian Express Class. Applications submitted under any of these programs are usually processed within 3-5 months, other reductions in processing time occurred in the Quebec Skilled Worker, with a 28 percent reduction rate.
Canada's Humanitarian immigration category (refugee settlement program etc.) saw a reduction in processing times of 38 percent.
Reasons for the increase in immigration numbers
1. Express Entry and the backlog
Since its launch in January 2015, the Express Entry program has processed applications using its new system as well as a backlog of applications that were submitted before the Express program came into effect. The Statscan report reviews the period between July 2015 to July 2016, and it well known that many newcomers who submitted applications through the Express Entry program arrived in the second half of 2015. Throughout 2016, the government has continued to issue Invitations to Apply (ITAs)to candidates in the pool.
2. Provincial Nominee Program
The Provincial Nominee program has seen an effective increase in a number of applications, in its immigration plan for the year 2016, the government of Canada set a target of 48,000 candidates under the PNP. Provinces of British Columbia and Nova Scotia have been relentless in lobbying the Federal government to give them larger allocations of PNP's.
Many territories have at least one PNP designed to attract Express Entry candidates for immigration to Canada. Candidates who receive a provincial nomination certificate through one of these PNP's benefits from quick processing times.
3. Syrian Refugees
Canada's Liberal government was one of the first governments to welcome Syrian refugees in 2015, currently Canada has welcomed over 30,000 refugees and many more are expected.
4. New Government
Prime Minister Justin Trudeau leader of the Liberal Government has been outspoken in his support for immigration and immigrants across all categories. The government acknowledges that the country faces demographic and labor challenges and identified immigration as part of the solution. The Liberal party also prides itself in being a pro-immigration party and values multiculturalism.
Government wants to "substantially" increase immigration
The immigration Minister John McCullum reiterated that the government aims to substantially increase immigration to negate the challenges of demographics of an elderly population and labor.
The minister said "we are going to reduce some of the barriers in our immigration system, we think it can be simplified. We think there are some rules that are no longer necessary".
The Liberal government is expected to release its 3-year immigration plan in the near future, possibly by early November 2016.