Beware of imposters pretending to be us
Learn More
Please note that our offices will be closed between December 25th 2019 - January 3rd, 2020. Happy Holidays
Canadianvisa.org
Canadianvisa.org
We Make Immigration Simple
2018-02-23T10:26:18+00:00
2018-02-23T10:26:18+00:00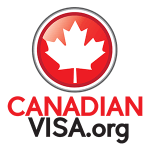 Canadianvisa.org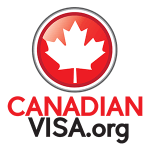 Start Your Immigration Journey With Us
Canada Could Need You!
Take the Next Step to Canada
Sign up With Us Today
Professional Online
Visa Applications
With professional RCICs, 24/7 support and an experienced immigration team, we help make the impossible - possible.
Choose From Over 60
Different Immigration Programs
Whether you want to immigrate, visit or study in Canada, we provide you with the best options that meet your needs.
Regulated Canadian
Immigration Consultants
We work with trusted RCICs to give you expert legal assistance for
your application
We Make Immigration Simple,
Safe and Secure
Sign up with us to put your application in the hands of trusted
professionals
Canadian Immigration Has Never Been Easier
Canada is one of the most dynamic and multicultural countries across the globe. Offering free public healthcare and education to all its citizens and permanent residents, it also has an extremely high quality of living and one of the strongest economies in the world. Canada's immigration system has over 70 different visas and immigration programs to help you move to Canada in the simplest and quickest way.

At CanadianVisa, we strive to give you and your loved ones the best chance of success in your Canadian visa application process so that you can make your Canadian dream a reality. Let us take care of the hard work while you take it easy.

At Canadianvisa we make the Canadian immigration process stress and hassle-free.
Why Use an RCIC?
With our team of highly qualified and government trusted RCICs (Regulated Canadian Immigration Consultants) to guide you through the Canada immigration system, you can rest assured that your visa application is in the great hands.
David Allon
RCIC working with CanadianVisa.org
RCIC Consultant Identification
#R513335
Jaehyun (Jimmy) Park
RCIC working with CanadianVisa.org
RCIC Consultant Identification
#R510391
YING LIU
RCIC working with CanadianVisa.org
RCIC Consultant Identification
#R521924
Canada Is One of the Best Countries to Live In
By using our immigration services, we'll make sure that you receive the most comprehensive Canadian immigration strategy tailored to your individual needs.
Top Internship Jobs in Canada for International Students
HOT RIGHT NOW!
Read article
Ready to find the perfect internship that will boost your resume? Take a look at these top internship jobs in Canada for international students.