If you would like to move to Canada permanently, you can by applying for Canadian citizenship by following 10 simple steps.
You can become a part of Canadian society - a place that celebrates multiculturalism and diversity - to reach your full potential in a country where anything is possible.
For any assistance to answer your questions about the application form and process, you can visit the Help Centre on the Canadian government's website.
You can also review the following documents before you apply:
Please Note: You could lose your current nationality or citizenship if you become a Canadian citizen.
How to Apply for Canadian Citizenship
Step 1: Find out if you are eligible
Before you apply for Canadian citizenship, you must check if you are eligible.
To be eligible, you must meet the following requirements:
Be a permanent resident of Canada
Be physically present in Canada for a minimum of 1,095 days in the past five years before you apply
Have filed personal income taxes for three years in the last five-year period
Demonstrate proper knowledge of English or French (Anyone between 18 and 54 years old will get assessed after submitting the application)
Demonstrate that you understand the responsibilities and privileges of Canadian citizenship (Anyone between 18 and 54 years old will get assessed after they apply)
You can not have any unfulfilled conditions that are related to permanent residential status
You can not be under a removal order
You can not be inadmissible or prohibited on criminal/security grounds
Please Note: The five-year eligibility period refers to the five years before the date that you sign your application.
Step 2: Calculate the duration you have been in Canada
To calculate the duration you have been in Canada (referred to as your physical presence), you can do the following:
Use the online calculator
Get a copy of your results and include it in your application
If you can not use the online calculator, use the How to calculate your physical presence Canadian government form (form CIT 0407).
Step 3: Prepare your documents
The following documents must be submitted with your application:
An original printout of your Online Physical Presence Calculation (form CIT 0407)
Colour photocopies of all pages of your passport(s) (valid or expired) or travel document(s) during your five-year eligibility period
Photocopies of two proof of personal identification documents, such as a Permanent Resident card (

PR

card), drivers license, health insurance card, age of majority card, senior citizen identification card, a copy of your passport/ travel document's biographical page, or foreign identity documents
Photocopies of your language ability in English or French (for anyone between 18 to 54-years old). This can include language test results, proof that you have reached the Canadian Language Benchmark (

CLB

), or proof of education in Canada or abroad where the study was either English or French.
Two identical citizenship photos
An application fee receipt of $630.00 per adult (paid online)
Document checklist (CIT 0007)
Step 4: Complete the application form
Visit the Canadian government website to complete your online application form.
Please Note: When you apply for Canadian citizenship, you must make sure that you are using an updated version of the application form, which must be dated October 2020 or later.
The version date of this application will be on the bottom left corner of the application form.
For example, CIT 002 (10-2020) means that the version date is October (the 10th month) of 2020 (the year).
Any application version date older than October 2017 will be returned to you. You will then be requested to resubmit your application.
Step 5: Pay the application fees
Application fees must be paid online. This fee is $630 for every applicant 18-years old and above.
Please Note: You must get a receipt if you pay the amount of $630 online. A copy of this receipt must be submitted with your application documents.
Step 6: Submit the application
If you do not complete your application online on the Canadian government's website, you can send your complete application to:
Regular Mail
Case Processing Centre-Sydney
P.O. Box 7000
Sydney, NS
B1P 6V6
Courier Address:
Case Processing Centre-Sydney
49 Dorchester Street
Sydney, Nova Scotia
B1P 5Z2
Step 7: Prepare for your test
If you are between 18 to 54-years of age, you will receive an invitation to write your test in a couple of weeks after your application has been accepted. You can review the official Canadian citizenship study guide here.
Step 8: Go to your interview or test
You will be asked to go to your local citizenship office where the following will be reviewed:
Original documents that you submitted with your application
Passports and travel documents that cover your last five years eligibility period
If applicable, proof of your English or French abilities
The citizenship test, which will test your knowledge of Canada's history, government, geography, rights and responsibilities of citizenship
Step 9: Wait for the results
Now, all you have to do is wait while a citizenship official reviews your application and decides if your application can be approved. The official's final decision will be received in writing.
Step 10: Take the Canadian citizenship oath
Once you have received the approval letter, you will be invited to a ceremony to take the oath of citizenship and finally, become a Canadian Citizen.
Start Your Application Today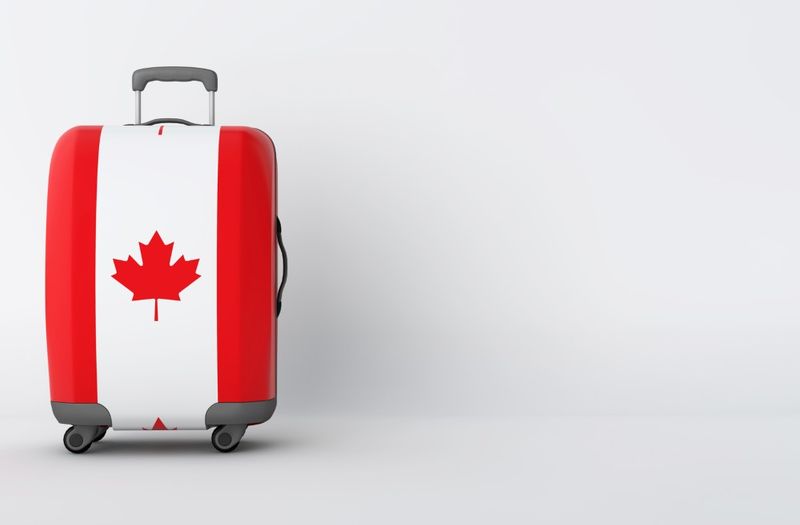 Are you ready to become a Canadian citizen?
You can get all of your questions answered and review your eligibility with the help of an ICCRC-registered Regulated Canadian Immigration Consultant (RCIC).
Find out how you can move to Canada permanently once and for all.