Saskatchewan is a terrific destination for you and your family to call home because it provides all immigrants with a good quality of life, a strong sense of community, and job possibilities. Saskatchewan offers a thriving arts and culture scene, beautiful provincial parks, and a wide range of sports and leisure activities. Its citizens benefit from free medical care and first-rate healthcare services. It also boasts a high standard of education and low costs of living.
About Saskatchewan
Indigenous peoples have lived in Saskatchewan for thousands of years. The region was originally discovered by Europeans in 1690, and they began to settle there in 1774. In 1905, it was separated from the huge North-West Territories, which up until that point had included the majority of the Canadian Prairies.
The only province without a natural boundary is Saskatchewan. The province is approximately shaped like a quadrilateral
Where is Saskatchewan on the Map?
As a member of the Western Provinces, Saskatchewan is bordered on the west by Alberta, the north by the Northwest Territories, the east by Manitoba, the north-northeast by Nunavut, and the south by the states of Montana and North Dakota in the United States.
Economy and Industries
Since the late 19th century, the economy has been centered on agriculture and livestock production. Saskatchewan produces a significant amount of wheat, barley, and other grains, and only Alberta produces more beef. During the 20th century, oil drilling and natural gas extraction has also become important. Tourism, in the form of hunting, fishing, hiking, and camping is also a booming industry.
Saskatchewan is a centre of activity in life sciences and biomass, with a focus on agriculture and agri-value, energy, and forestry development, Petroleum and natural gas and more. Manufacturing in Saskatchewan produces a diverse range of produced items, the bulk of which are exported to markets throughout Canada and the world. Additionally, Saskatchewan's vast mineral resources, efficient regulatory framework, and attractive investment possibilities have attracted significant worldwide.
In terms of finding a job in one of these industries, and being a part of Saskatchewan's economy, there are several in-demand occupations you can look through.
Climate/ Weather
Saskatchewan has four seasons: spring, summer, fall (or autumn), and winter. Understanding the weather will assist you in selecting proper clothing. Extreme temperatures are common in Saskatchewan's climate.
Summer
Summers can be extremely hot, with temperatures reaching the high 80s ºF (30s ºC). Temperatures during the day are normally between (20 and 25°C), but they can reach the mid to upper 80s ºF (30s ºC). You should dress comfortably and coolly.
Winter
Winter is bitterly cold, with the months of January and February being the driest and coldest of the year. Temperatures can drop between -22 to -40°F (-30 to -40°C). Nighttime temperatures in January and February typically vary from 5 to -13°F (-15 to -25°C), with daytime temperatures ranging from 23 to 5°F (-5 to -15°C). Temperatures are also taken into account when calculating the "wind chill."
When high winds combine with cold temperatures, the weather becomes much colder than the thermometer indicates. For example, a temperature of 14°F (-10°C) with a wind speed of 40 km/h will feel like a temperature of (-21°C.
Cost of Living
Saskatchewan is an excellent area to live, raise a family, and start or expand a business. Housing expenses are lower in Saskatchewan than in other large Canadian cities, and most individuals can buy and own a home. The average family income is around $93,000. Saskatchewan residents also enjoy free public school under Canadian law.
In contrast to other Canadian provinces, there are no personal fees or taxes for essential and necessary health care. Additionally, the provincial sales tax of 6% is the lowest of any province that levies one. It is also less expensive to commute to and from work because the average commuting time inside large cities is roughly 20 minutes.
Immigration/Dedicated Visas
Saskatchewan Nominee Programs
The Saskatchewan Immigrant Nominee Program (SINP) accepts applications under the following categories:
International Skilled Worker Category
The International Skilled Worker Category of the SINP allows the province to nominate skilled people who have the necessary education, experience, and language skills to effectively establish themselves in Saskatchewan.
This sub-category is for skilled people who have already been offered a job by a Saskatchewan firm. The SINP must accept the employment offer before the candidate may apply, otherwise, the application would be denied immediately. To have the position evaluated, the Saskatchewan employer must first register on the SINP Employer website. Once the post has been authorized, the employer will obtain a Job Approval Letter, a copy of which must be provided with the candidate's SINP application.
International Skilled Worker - In-Demand Occupations
This sub-category is for highly skilled people with experience in a high-demand occupation in Saskatchewan. Under this subcategory of International Skilled Worker immigration, no employment offer in the province is necessary.
Express Entry for International Skilled Workers in Saskatchewan
This sub-category allows the province to nominate people who are already in the Immigration, Refugees, and Citizenship Canada (IRCC) Express Entry pool and have the necessary education, skilled work experience, language ability, and other factors to help them settle and integrate into Saskatchewan's labor market and communities.
Because candidates are chosen from the federal Express Entry pool by the province, all candidates must be eligible for one of the three federal economic immigration programs:
Federal Skilled Worker
Federal Skilled Trades
Canadian Experience Class
Saskatchewan Experience Category
This SINP category allows foreign employees who have been in the province for at least six months to immigrate permanently to Saskatchewan if they get a job offer from their present employer. Candidates must be working in Canada on a valid work visa and have a genuine intention to establish themselves economically in Saskatchewan. This provincial nominee immigration category has five subcategories: current work permit, health professionals, hotel industry project, long haul truck driver project, and students.
Regardless of sub-category, the employment offer must be accepted by the SINP before the candidate may apply; otherwise, the application will be refused. To have the position evaluated, the Saskatchewan employer must first register on the SINP Employer website. Once the post has been authorized, the employer will obtain a Job Approval Letter, a copy of which must be provided with the candidate's SINP application.
Entrepreneur and Farm Category
The SINP Farm Owners and Operators Sub-Category allows individuals and their families to come to Saskatchewan to acquire and run a farm.
This sub-category is intended to attract potential immigrants with proven farming expertise, significant wealth to engage in a farming enterprise, and a genuine desire to live in Saskatchewan. Applicants in this subcategory must undertake an exploratory visit to Saskatchewan before submitting an application to the SINP. The applicant will meet with a representative of the SINP during this visit, which will last no less than five working days.
Demographics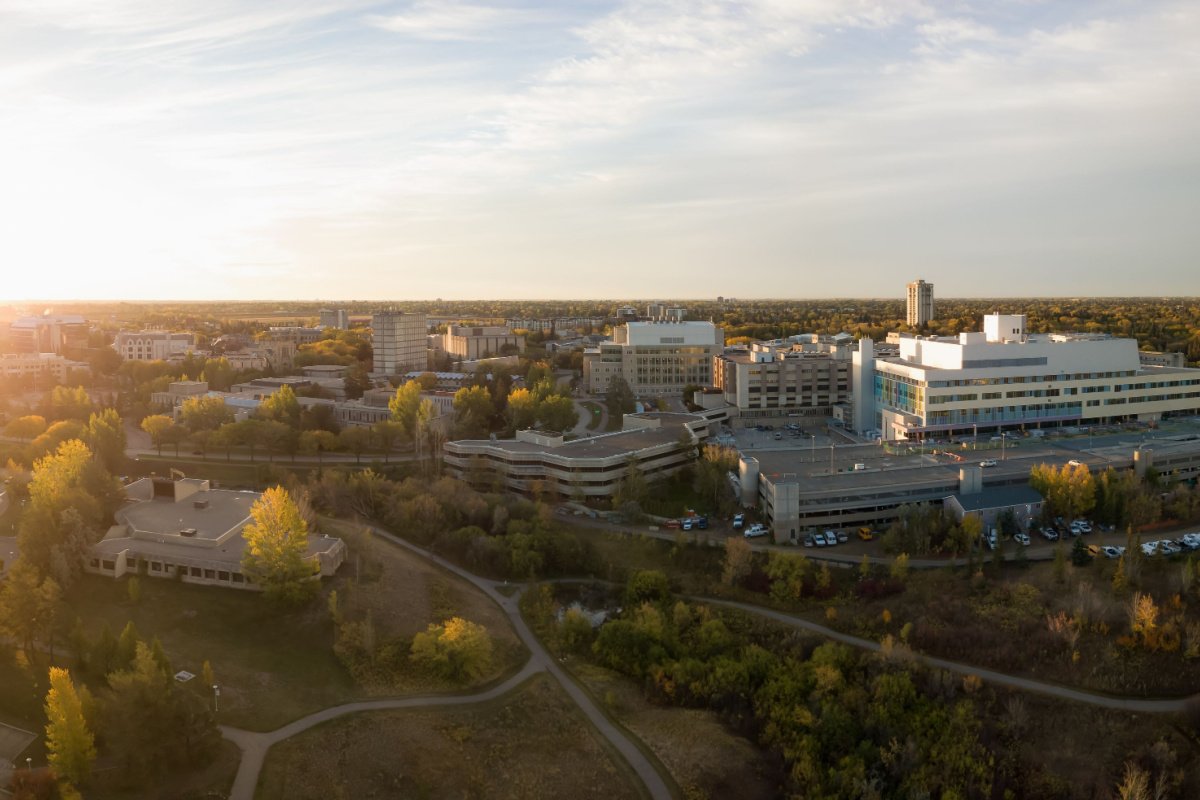 Saskatchewan's population reached 1,194,803 as of July 1, 2022, an increase of 6,465 from April 1, 2022.
The largest ethnic group is German, followed by English, Irish and Scottish. There is some immigration, mostly thanks to the production of agricultural products in various fields. Overwhelmingly, 87% of the population speak English, with German and Aboriginal languages accounting for only 5%.
The Protestant and Catholic faiths are followed by the majority of the population of Saskatchewan, but as a multicultural society, there are many places of worship located throughout the province that cater to a wide selection of other religions.
Education
Until the 1940s, most of the primary and secondary schools were 1-room schoolhouses. Nowadays, Saskatchewan is far more developed with 19 colleges, all excellent in their relative fields.
The University of Saskatchewan and the University of Regina are among the top learning institutions in Canada, offering a varied selection of courses to both local and international students. Dedication to preserving and celebrating the Aboriginal culture is cultivated at The University of Saskatchewan, with business, arts and sciences, and many other courses designed to teach young people about the culture.
Major Cities
The southern, plains portion of the province is home to the majority of the population, while the northern, predominantly wooded, portion is sparsely inhabited. In Saskatoon, or the province's largest city, Regina, is where the majority of people reside. Prince Albert, Moose Jaw, Yorkton, Swift Current, North Battleford, Melfort, and the border city of Lloydminster are among the other major cities.
Regina
Regina is the capital city. The Aboriginal peoples and native wildlife of Canada are featured in displays at the Royal Saskatchewan Museum. It can be found in Wascana Centre, a park that encircles Wascana Lake. The MacKenzie Art Gallery, with works from all over the world, is located in the park as well. The lakefront Saskatchewan Science Centre is crammed with interactive exhibits.
Saskatoon
Saskatoon is a city in Saskatchewan, Canada, located on the South Saskatchewan River. Wanuskewin Heritage Park, located north along the riverbank Meewasin Trail, features displays about indigenous culture. Native fauna inhabits the prairie grasslands of Beaver Creek Conservation Area on the trail's southern portion.
Things To Do in Saskatchewan
There are several cultural options available, including winter festivals, symphony performances, and historical commemorations.
Saskatchewan offers year-round leisure. The province's many lakes are ideal for canoeing, boating, swimming, and ice fishing. There are many winter activities available, including hills and slopes for skiing, snowboarding, and tobogganing. Camping and picnics are permitted in many provincial parks. For children, many communities have parks, play areas, and outdoor wading pools.
The major attractions in Saskatchewan are its 100,000 pristine lakes, thousands of miles of beautiful rivers and streams, and abundant forests full of wildlife. Camping, hiking, canoeing/kayaking, hunting, and fishing opportunities are almost limitless.
Start Your Journey to Saskatchewan
Ready to start a new life in Saskatchewan, Canada? At canadianvisa.org we make applying for your visa simple. Fill out the form below and one of our account managers will call you to begin your Canadian visa application process. Want to know more information? Our Regulated Canadian Immigration Consultants know exactly what you need.