When moving to one of the major Canadian cities, one of the fastest-growing, most exciting cities in Canada is Calgary. Situated in the western province of Alberta, Calgary is a massive, diverse city with a solid artistic and industrial culture.
But, is Calgary an excellent place to start your Canadian journey? What about Calgary makes it so attractive? To help you find out what living in Calgary will be like and whether or not it will be the right place for you, we have created a complete Calgary city guide that has covered the significant aspects that many tourist brochures won't talk about.
About Calgary
Calgary is Alberta's largest, most industrious city. It is currently the third-largest city in Canada. It is one of the fastest growing due to the relatively comfortable climate, the growing tech industry and the high standard of living.
The area of Calgary was inhabited by several First Nations tribes for over 11,000 years. In 1873, John Glenn was the first European settler known to have been in the Calgary area, and in 1875 the area became home to the North-West Mounted Police, a predecessor to the Royal Canadian Mounted Police and was renamed Fort Calgary in 1876.
In 1884, the fort became incorporated as the town of Calgary, where it became one of Canada's top oil and gas producers and proliferated. To this day, Calgary produces much of Canada's oil and gas exports.
According to UNdata the city of Calgary is home to over 1.3 million people. While around 80 percent of the population is of European descent, Calgary is also home to large South Asian, Southeast Asian, African, Middle Eastern, Latin American and Indigenous groups.
The primary spoken language in Calgary is English, with almost 98 percent of Calgary's population being fluent English speakers, according to the 2021 Canadian census.
While the largest religion in Calgary is Christianity, there are also prominent Islam, Sikh, Hindu, Buddhist and Jewish communities throughout the city.
Where is Calgary on the Map?
Calgary is situated right between the Canadian Rockies and the Canadian prairies on the western side of Canada. The city is over 1 km above sea level and has two rivers (the Bow and Elbow rivers, respectively). Below, you can see exactly where it lies:
Climate/Weather in Calgary
Calgary weather is famous for comfortable, mild summers and freezing snowy winters. According to Weatherspark.com, Calgary's warm season lasts just over three months, starting around June 6 and ending around September 14. The average daily temperature is around 19°C, with highs coming to around 23°C in the summer.
The Calgary cold season lasts almost four months, starting on November 17 and ending around March 8. The average daily temperature at this time is -3°C with lows going all the way down to 11°C. Calgary weather never truly gets to the point of becoming hot and is likely best for those who enjoy the winter wonderland. Calgary weather remains partly cloudy for most of the year, with most precipitation happening during the summer months.
Work/Jobs in Calgary
Calgary's industry is growing. Famously built on large deposits of oil and natural gas, Calgary is now a leader in the global energy transition, with its wind, solar, bioenergy and geothermal energy industries becoming the largest in Canada.
The other major industries in Calgary are aerospace and logistics, agribusiness, film and television production, financial services, life sciences, and technology. With the size and constant growth of these industries, combined with the fact that Calgary's local workforce is aging without a large local replacement, there are thousands of opportunities for foreign nationals to work in Calgary.
While there is little data to show which jobs in Calgary are in the highest demand precisely, some of the top in-demand occupations in the province of Alberta are as follows:

Nurses (NOC 3012)
Delivery and Courier Service Drivers (NOC 7514)
Physicians – Family (NOC 3112) and Specialists (3111)
Cooks (NOC 6322)
Food And Beverage Servers (NOC 6513)
Retail Sales Associates (NOC 6421)
Transport Truck Drivers (NOC 7511)
Farm and Harvesting Workers (NOCs 8431 and 8611)
Carpenters (NOC 7271)
Material Handlers (NOC 7452)
If you need clarification on whether your job qualifies on the list or need to know how to determine your NOC code, it's often best to have expert help with that process. Our Regulated Canadian Immigration Consultants (RCICs) have a wealth of knowledge and experience you need to ensure you get to Canada the right way.
Cost of Living in Calgary
Calgary is a famously affordable city. According to Numbeo.com, the estimated monthly cost of living for a single person living in Calgary is $1,303.06 and the cost of living in Calgary for a family of four is around $4,642.87.
By comparison, the monthly cost of living for a family in Toronto, Canada's largest city, is around $4,822.26.
Rent in Calgary is some of the most affordable in Canada. A single-bedroom apartment in the Calgary city centre costs around $1,501.00 per month. The same apartment in Toronto would cost $2,232.09 per month.
A three-bedroom apartment in the city costs around $2,638.27 and the same apartment in Toronto would cost $3,646.62 per month.
Calgary locals are also relatively high earners compared to those in other major Canadian cities. The average salary for city employees in Calgary is around $5,104.31 compared to the Toronto average of $4,316.80.
As a result, it's clear that, despite the low cost of living in Calgary, the people have relatively high salaries, giving them far greater purchasing power than those in other Canadian cities.
Neighborhoods in Calgary
According to, Forbes Magazine's Most Liveable Cities in the World list, Calgary is the third best city in the world to live in. But where exactly are the places that have given Calgary its good name? Some of the top neighbourhoods in Calgary are the following:
Beltline
Beltline is widely regarded as the heart of Calgary. This bustling inner-city community is located right by downtown Calgary, making it incredibly close to Calgary's central business district and some of the city's greatest attractions.
Home to the world-famous 17th Avenue, this neighbourhood keeps you close to the vibrant, lively culture that makes this city so unique.
West Springs
This suburban community west of Calgary is a fantastic place to start or bring your family. With a wonderful combination of extremely safe surroundings and a thriving community of boutique shops and restaurants, West Springs is widely regarded as one of the best suburbs to live in in Canada.
Lake Bonavista
For those looking to get close to some of Alberta's incredible natural beauty, the lake community of Lake Bonavista allows you to be close to Canada's beautiful nature without having to live completely off-grid. Far quieter than the bustling inner-city suburbs, Lake Bonavista is perfect for families and outdoor types, which is why it's one of the fastest-growing suburbs in Calgary.
Transportation
Calgary has a massive public transport network to help locals get to all parts of the city. This is operated by Calgary transit, which the metropolitan government of Calgary owns.
Calgary utilizes a light rail transit system known as the C-train, which runs over 58.5km of track with 45 stations and is free between stations downtown.
Calgary also has an extensive bus service, with over 160 bus routes throughout the city.
While most people in Calgary prefer to drive, a significant portion of Calgary locals utilize public transport. So, if you want to get around purely on public transport, Calgary is a fantastic option for you.
Things to do in Calgary
There is no shortage of things to do in Calgary. The city is famous for its fostering of the arts and culture, proximity to nature and thriving small business scene. Calgary is a designated cultural Capital of Canada and is loaded with a deep love for art and culture, which has manifested in some of the best attractions in Canada.
The Calgary Stampede
The Calgary Stampede has been named "Greatest Outdoor Show on Earth" and attracts over 1 million visitors annually. This is a fantastic way to start if you really want to get to the heart of North American culture. One of the largest rodeo parks in North America, the Calgary Stampede boasts a nightly rodeo show and a host of dazzling funfair-style attractions for the whole family.
17th Avenue and the Entertainment District
While Vancouver, Montreal and Toronto are more recognized shopping destinations due to their large shopping malls, Calgary's 17th Avenue's world-class boutique puts the city on the map. The street is crowded with stores loaded with local and international products alike, interspersed with bars and cafes leading into the vibrant nightlife of the Entertainment District.
Festivals
Every year, Canada hosts several festivals, catering to a wide array of interests. From the Calgary Folk Music Festival to the FunnyFest Calgary Comedy Festival, as well as festivals like Wordfest, the Calgary International Film Festival and Expo Latino, to name a few. From food to music to culture, Calgary will ensure your interests are covered.
Sport
However, if you're more of a sports personality, Calgary is a fantastic place to grow your passion. Calgary is home to the Canada Sporting Hall of Fame and has phenomenal ice hockey, football, basketball and baseball teams.
While these are only a few things to do in Calgary, they certainly are worth considering.
Education in Calgary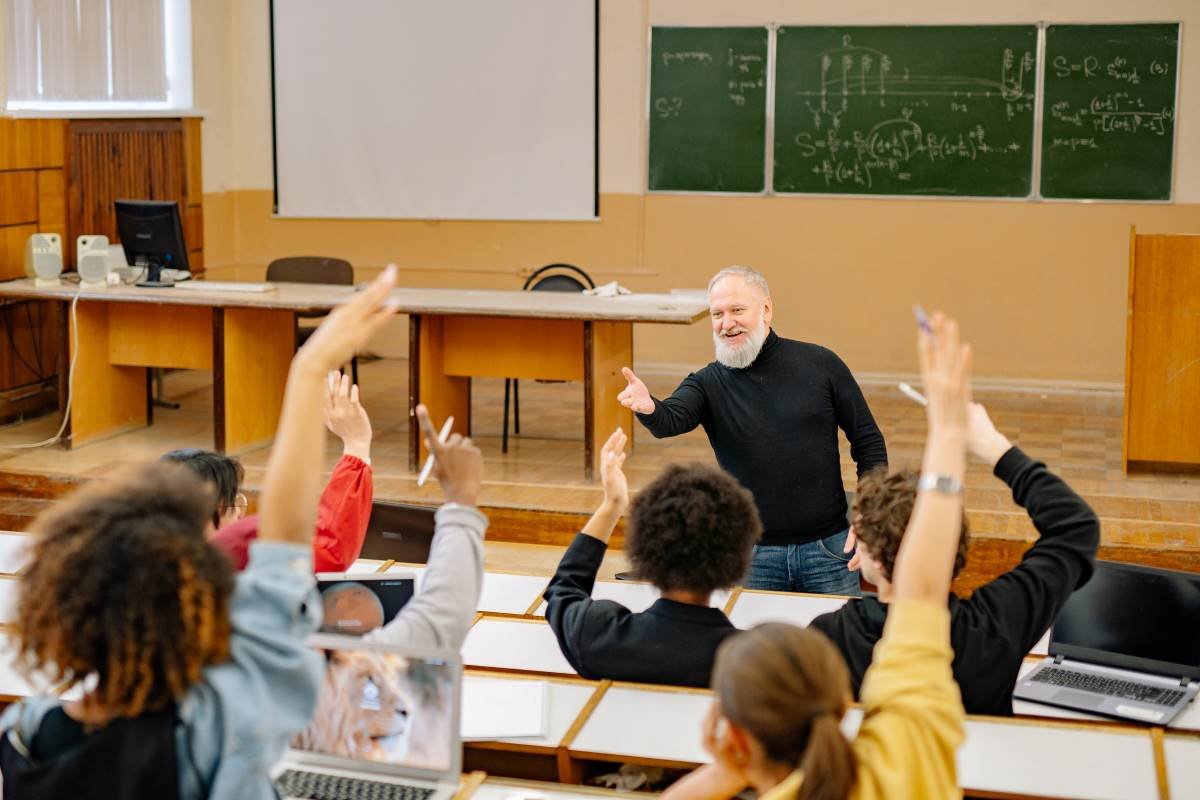 Like most Canadian cities, Calgary has a deep love and extremely high quality of education. It's home to five universities:
The University of Calgary
Mount Royal University
SAIT, Southern Alberta Institute of Technology
Ambrose University College
St. Mary's University College
Four of these five universities appear on top university ranking lists, and the University of Calgary is at 201 on the Times Higher Education Best Universities in the World list. Find out how you can study in Canada here.
On top of their fantastic higher education, Calgary has 245 public and private schools, ensuring all children can receive Canada's world-class education and that all needs are catered for.
According to Numbeo.com International school in Calgary costs around $16,028.57 per year.
Unique Immigration Visas to Calgary
As part of Alberta, Calgary has a wealth of specific visa and immigration programs under the Alberta Provincial Nominee Program (APNP). There are several pathways to immigrate to Canada via the APNP. They are as follows:
Alberta Express Entry Stream
Alberta Express Entry Accelerated Tech Stream
Alberta Opportunity Stream
Graduate Entrepreneur Stream
Foreign Graduate Entrepreneur Stream
Farmer Stream
The Rural Renewal Stream
The Rural Entrepreneur Stream
Each program is designed for a specific type of immigrant and has specific requirements.
Pros and Cons
No Calgary guide would be complete without a breakdown of some of the positives and negatives of life in Calgary.
Pros
The growing job market gives plenty of opportunities for jobs in Calgary
The vibrant city culture
A wide variety of activities
Low cost of living
Cons
Long, sub-zero winters
Relatively high unemployment rate
High level of traffic
FAQs
What's the fastest way to move to Calgary?
This naturally depends on your background and skill set, but one of the fastest ways to move to Canada if you're a skilled worker is via the Express Entry system. Under this system, you could become a permanent resident of Canada in around six months.
You can also begin living and working in Canada with a Canadian work permit, which you can get in a few weeks, depending on your job. Here's how to get a Canadian work permit.
Who is the mayor of Calgary?
The current mayor of Calgary is Jyoti Gondek. He is the 37th mayor and has been mayor of Calgary since 2021.
Is healthcare free in Calgary?
Public healthcare is massively subsidized in Canada, meaning that Canadian citizens and permanent residents can have many medical procedures for free or far cheaper than in other countries.
Find a New Home in Calgary
Now that you have a clear idea of what life in Calgary would be like from this Calgary guide, the next step of the journey is calling. With over 100 immigration and visa programs, finding the right one for you can be daunting.
This is why we recommend speaking to an RCIC. RCICs can give you a full evaluation to help you find which program is right for you, curate your CVto Canadian standards to improve your chances of getting a job and guide you through the application process to ensure there are no errors.