A working holiday can be a truly life-altering experience. Living, working, and traveling to different environments allow you to have various life experiences. A working holiday will enable you to get to know many different cultures, environments, and people from all walks of life. This can teach you new approaches to business, experience a foreign country, and develop your language skills.
The Canadian Working Holiday program allows young adults from designated countries (we'll list these countries a bit later) to travel and work in Canada for 12-24 months, moving from job to job throughout the country. The best thing about a Canada Working Holiday is that you can earn money to fund your travels during your stay in Canada.

So, if you feel this would benefit you, you've come to the right place. To enjoy a Canada working holiday, you must get a Canadian working holiday visa from International Experience Canada (IEC).
How Does a Canada Working Holiday Work?
IEC Canada has a youth mobility agreement with 35 countries. This allows the citizens of the designated countries to visit Canada as open work permit holders. A Canada open work permit allows foreign workers to work for whomever they choose over a certain period, provided the company is Canadian.
This visa program is specifically for young people who:
haven't settled on a career path yet
don't have a Canadian job offer
would like to fund their travels through the money they earn in their travel destination
would like to work for more than one Canadian employer
want to have the ability to travel around Canada while working
If this sounds like you, a Canadian Working Holiday Visa may be your perfect start.
Am I Eligible to Apply for a Canada Working Holiday Visa?
As mentioned above, only citizens of countries with a youth mobility program can participate in the Canada Working Holiday Visa program. If you aren't from one of those countries, you can apply through an organization recognized by the government of Canada. However, these, too, are only available in certain countries.
The countries that are involved in Canada's youth mobility program are as follows:
Eligible Countries in the International Experience Canada (IEC) Program
Australia
Austria
Belgium
Chile
Costa Rica
Croatia
Czech Republic
Denmark
Estonia
France
Germany
Greece
Hong Kong
Ireland
Italy
Japan
Korea, Rep.
Latvia
Lithuania
Luxembourg
Mexico
Netherlands
New Zealand
Norway
Poland
Portugal
San Marino
Slovakia
Slovenia
Spain
Sweden
Switzerland
Taiwan
Ukraine
United Kingdom
If you aren't from any of these countries, you may have the opportunity to get a working holiday visa in Canada via the following recognized organizations:
Suppose you're a citizen of one of the approved countries or can apply through one of the organizations. In that case, you must also fulfill the following criteria to be eligible to apply for a Canada working holiday visa.
You must have a valid passport for one of the countries mentioned above that will not expire while you travel and work in Canada.

Your working visa will expire if your passport expires.

Depending on your program, you must be between 18 and 35 or 18 and 30 years.

This depends on your country of origin or recognized organization.

You need at least CA$ 2500 upon your arrival in Canada (As proof of and basis of financial support for yourself).
You must be admissible to Canada.

This means you must have no criminal record and be in good health.
You may need to provide documentation to prove this.

You have either booked and paid for a flight home or have sufficient funds for a flight home.
You must take out health insurance for the entire working holiday in Canada.
You can't have dependents.
You must live in the country you're a citizen of when you complete the Canada Working Holiday Visa application process.
Due to current travel restrictions, you must be fully vaccinated with a Canadian-approved vaccine.
If you can fulfill these criteria, apply for a Working Holiday Visa Canada. Once you prove your eligibility, you can opt to have the RCIC represent you for your working holiday visa application process.
How to Apply for a Canadian Working Holiday Visa in 8 Steps:
The IEC Working Holiday Visa application process is relatively straightforward and can be completed online from any country via the government of Canada's website.
Step 1: Create Your Immigration Refugees and Citizenship Canada (IRCC) Account
There are two ways to register with the IRCC. You can either register with a GCKey or with a Sign-in Partner. A GCKey is a unique credential approved by a Canadian government-provided authentication service.
To Register with a GCKey, you must:
Visit the Canadian Government Website
Click "Register with a GCKey."
Click "Sign Up."
Read the Terms and Conditions of Use and select "I Accept."
Create a username.
Create a password.
Create your security questions and answers.
Once you have clicked "Continue," you will be taken to the Sign Up Complete page.
Read the Terms and Conditions. Click I Accept.
Create an account by entering your information and following the steps.
Sign-in Partners are financial institutions partnered SecureKey Technologies. SecureKey Technologies provides online identity services.
To register with a Sign-in Partner, you must:
Visit the Canadian Government Website.
Click "Register with a Partner" Sign-In.
Choose your financial institution.

If your financial institution is not listed, you must register with GCKey.

Enter your banking sign-in information and click & Continue.
Please read the Terms and Conditions of Use and click I Accept.
To create your account, enter your information and follow the steps.
Once you've created your account, select the "International Experience Canada" option to open the Come to Canada questionnaire. Doing this process correctly is vital for the success of your application. If you want to ensure nothing gets left out, chat with an RCIC who can help you submit the best application possible.
Step 2: Fill out the Come to Canada Questionnaire
First, complete the Come To Canada Questionnaire on the Government of Canada website. This form asks you basic questions such as your:
Nationality
Age
Language ability
Family members
Education
Student status (if applicable)
Work experience
Income and net worth
Details on any job offer
Based on your answers to these questions, you will be advised on which programs and processes are best for you. Once you complete the form, you will receive a personal reference code (it will look like this: JM1234567890).
Once you submit your profile, you will be entered into your chosen IEC Canada pool. If your profile is eligible, the Canadian government will present you with an Invitation to Apply (ITA).
Step 3: Receive Your Invitation to Apply (ITA)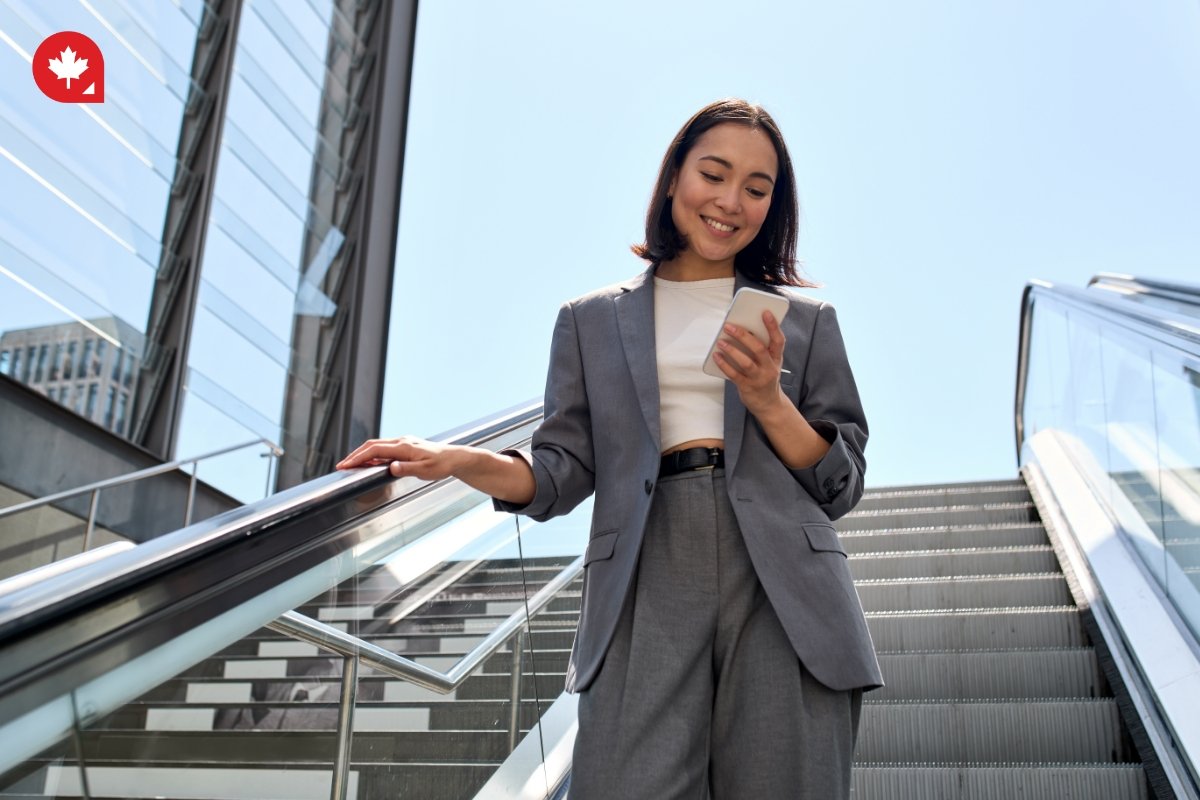 The Canadian government will notify you via your account if you're invited to apply for the IEC. After that, you'll receive instructions on what to do next. After that, you have twenty days to accept the invitation. Once you accept the invitation, you must apply for a work permit.
Step 4: Apply for a Working Visa
To get a working visa, you'll have to:
Show proof of the information you submitted in your IEC Canada profile
Describe your educational background, employment history, and background
If necessary, provide other supporting documents
The documentation is as follows:
Police certificates
Medical exams
CV/resume
Passport
Digital photo
Family information
eTA or visitor visa
Proof of financial support
Health insurance
You will also be asked to submit further information about your working background and the type of work you intend to do in Canada. Again, ensure all documents are readable and in color before submitting. Candidates are advised to submit all relevant supporting documents, as failure will delay processing times.
Step 5: Pay Your Fees and Submit Your Profile
Once you've assembled your documentation, you must pay your fees. The IEC Working Holiday visa fees are as follows:
| Fee | CAD |
| --- | --- |
| IEC Participation | 156 |
| Canada Open Work Permit | 100 |
Once you submit your application, the Canadian government will contact you to verify that your information is valid, that you're eligible to work in Canada, and that you're admissible to Canada.
Step 6: Do Your Biometrics
This is the one step you can't do online. However, you only have to give your biometrics once every ten years, so if you've traveled to Canada in the last ten years, you can skip this step. However, a few guidelines help make the steps easier if you need to submit your biometrics.
Pay your biometrics fees when you initially submit your application, making the process much faster.
You will receive a letter from the Canadian government telling you to get biometrics, after which you will have 30 days to do so.
You must give your biometrics in person at a visa office.
Step 7: Wait for Your IEC Work Permit Application to be Assessed
The Working Holiday Visa processing times take around 56 days and upwards. This process is the last possible time you can take back your application and get your money back, but at this point, it can take a long time. If your application is incomplete, you may be asked to produce additional documents, which can elongate the process. Once your application has been assessed, the Canadian government will contact you.
The government will issue you a Port of Entry letter if approved. If you haven't, they will send you a letter explaining why.
Step 8: Get To Canada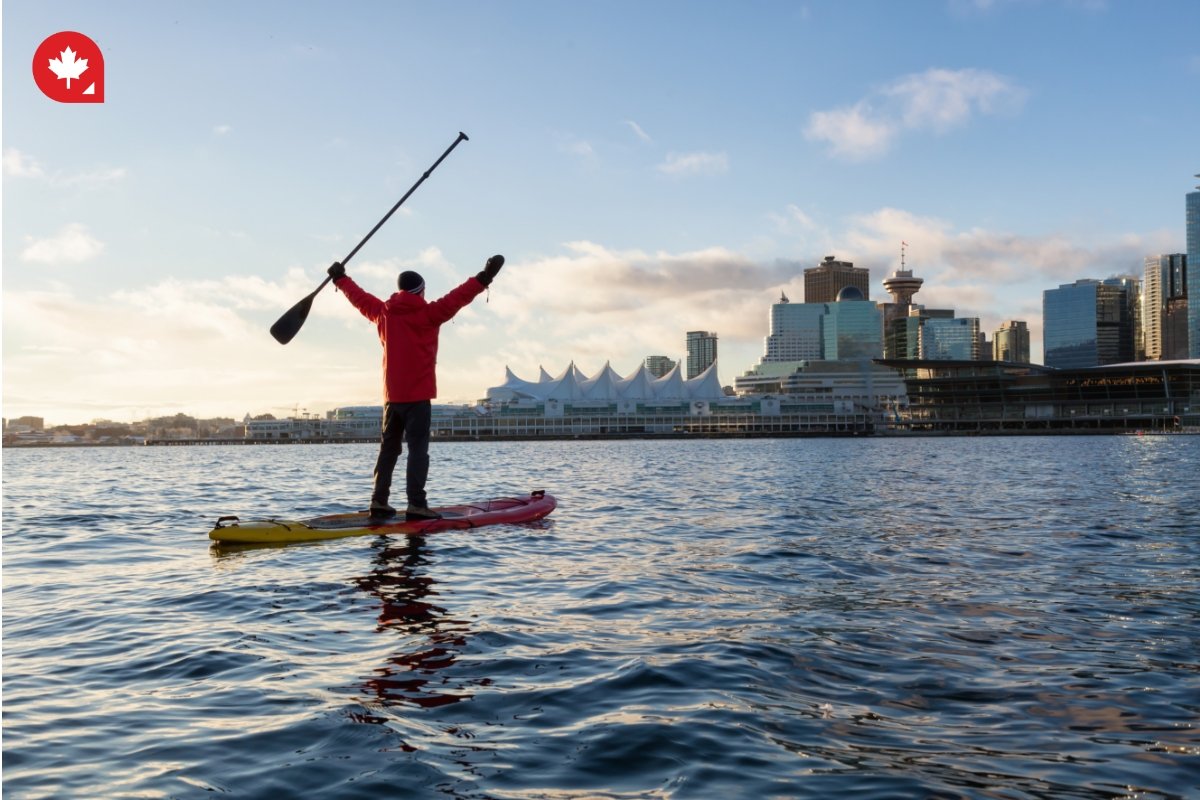 Once you're approved, it's time to pack your things and get to Canada. Make sure you bring all of the documents given to you by Canada's government. This includes:
Your travel documents
Open work permit
Port of Entry Letter
The Canadian border authorities will check all these documents at your Canadian port of entry. You will be forced to return home if your documents are incomplete or invalid.
FAQs
Can you Stay in Canada After Your Working Holiday Visa Expires?
Here's a handy guide to help you stay in Canada even when your working holiday has ended.
Is the IEC Canada Currently Open?
Yes, however, the IEC does have an on and off-season. The season generally starts around March, but it depends entirely on your country of origin.
What Kind of Jobs Can You Do on a Working Holiday?
You can do a wide variety of jobs during your IEC working holiday. Here are a few examples of typical working holiday jobs. Moreover, there are jobs advertised by each Canadian province to meet the in-demand work needs of those provinces.
An Experience you Will Never Forget
With so many fantastic opportunities, choosing to travel and work in Canada via a Canada working holiday is now more accessible than ever. All this can provide you with the knowledge and understanding you can carry for the rest of your life.
As a result, a working holiday in Canada is a fantastic option for those looking to gain life experience - it is also hugely beneficial to Canadian work experience to better compete in the global economy. If you're a travel influencer or love to travel, backpack, and explore new places for a few months, then Canada's unspoiled wilderness and urban splendor await you.
One of our recent clients, Samuel John, 31, is a prime example of what is possible when one utilizes the services of a Canadian immigration agency. Despite having traversed many immigration processes due to his career, Sam found that the Canadian immigration process was all but impenetrable without the help of immigration professionals.

However, with the help of our RCICs, Sam was able to start his Canadian journey in a way that was perfect for him. Here, Sam discusses his experience of starting his journey to Canada with us.
If you want to have the difficulty, stress, and guesswork taken out of your Canadian Working Holiday Visa application, schedule a consultation with an RCIC to find out how you can start a journey of a lifetime as quickly and efficiently as possible!