The University of Calgary was founded in 1996 and has 14 faculties and more than 85 research institutes and centers. The university also offers more than 250 academic and research programs, putting it in a league of the best universities in Canada.
The university is ranked ninth in Canada and there is also a Calgary campus location in Doha, Qatar with another four campuses in Canada.
Did You Know?
The University of Calgary has had the most players selected in the Canadian Football League (CFL) draft, with 57 since 2006.
The University of Calgary offers different financial aid to international students including Bursaries and Work-study programs. You will need to meet certain requirements to qualify for financial aid.
University of Calgary Scholarships
Scholarship
Award Value
Alberta Innovates Graduate Studentships (Health)
24,500 CAD (Master's, up to two years)
Vanier Canada Graduate Scholarships
46,700 CAD
Alberta Innovates Graduate Student Scholarships
14,500 CAD (Master's, up to two years)
Graduate Award Competition
Up to 33,000 CAD
Where is the University of Calgary?
The main campus is located in Calgary, Alberta.
Address: 2500 University Dr NW, Calgary, AB T2N 1N4, Canada
Why Study at the University of Calgary?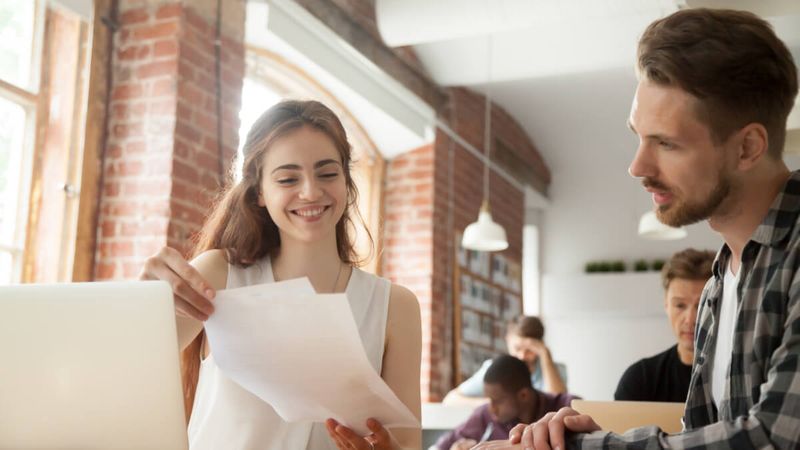 The University of Calgary is one of the favorites amongst international students because of the very high employment rate of 91 percent, making the job hunt for international students a little easier.
Around 76.7 percent of students say they are employed within their respective fields and are satisfied with their job experience.
The university has various options for students who wish to stay on campus. Most of the undergraduate and graduate students live on campus, around 2,500 including faculty members as well.
The institution offers:
Single or double occupancy room in the dormitory-style residence for students under 21 years of age.
one, two or three-bedroom units with full kitchen for undergraduate students of the third year, graduate, transfer and international students to live more independently. These are studio-styled units.
Top Programs at the University of Calgary
Top Courses for the University of Calgary
Programs
Fees Per Year (CAD)
Bachelor of Science in Nursing
$ 16,642
Masters of Engineering (Mechanical & Manufacturing Engineering)
$ 12,778
Masters of Computer Science
$ 13,386
Master of Law
$ 11,691
Bachelor of Arts (Psychology)
$ 16,642
Master of Arts (Economics)
$ 13,386
Please note the amount in the table is an average and not the exact amount
Online Courses
The university offers online courses through Desire2Learn (D2L). D2L is a management system used in all of the classroom and online courses. It is web-based and provides access to course content, materials and discussions. If you have a reliable Internet connection, you can access your course from any device at any time.
Below are some of the online courses that can be found at the University of Calgary.
University of Calgary Online Programs
Digital Marketing
Human Resource Management
Occupational Health and Safety Fundamentals
Teaching English as a Second Language (TESL) – Level 1
Professional Writing specializing in Marketing and Public Relations
Occupational Health and Safety Diploma
Front-End Web Development
Business Intelligence and Analytics
Admissions
The admission process at the University of Calgary is the same for both undergraduate and graduate programs.
Basic Admission Requirements
Certified copy of the current passport
Certified copy of academic transcripts/certificates.
Portfolio/Essay based on course entry requirements (if applicable).
Documents must be submitted with an English translation if they are not in English.
Financial/sponsorship documents.
English Language Test results (IELTS, TOEFL, etc.) for international students
There are different admission deadlines per subject. The entire list is found on the University of Calgary's website.
Yearly Tuition Range
| | | |
| --- | --- | --- |
| International Students | Undergraduate | Postgraduate |
| Fees in CAD | $ 18,428 - 21,500 | $ 12,285 - 15,356 |
Please note the amount in the table is an average and not the exact amount
Life at the University of Calgary
There are so many fun sports and activities you can enjoy at the university, such as:
Volleyball
Aikido
Baseball

Backcountry Skiing
Badminton
Field Hockey
Squash
Zumba
Yoga and Pilates

The institution also offers virtual fitness classes.

How We Can Help You

Choosing the right school for you might be easy, but getting the study permit to actually allow you to study at the school might be difficult. That's where our trusted Regulated Canadian Immigration Consultants (RCICs) come in. With many years of experience and knowledge, the process will be a little easier.

We even have a student advisor who will help you complete your college submission and motivation letter too!