Easiest Province to Immigrate to Canada
Do you want to work and live in Canada? Do you know the easiest way to apply? How about the easiest province to immigrate to Canada?
Some of the provinces and territories in Canada have more visa options for immigrants than others and the intake of these programs depend on the needs of Canada's economy. Severe labour gaps in the country are the result of an aging population and this crisis has led to even more visa programs being developed than ever before.
In November, 2018 alone, British Columbia created three brand new programs including Entrepreneur Immigration Regional Pilot Program to help promote new business growth and help with employment in the area.
Here is a list of the provinces and territories that let in the most immigrants in 2017 according to Statistica.
| Province or Territory | Number of Immigrants |
| --- | --- |
| Ontario | 98,409 |
| Quebec | 53,199 |
| Alberta | 44,091 |
| British Columbia | 35,388 |
| Manitoba | 15,679 |
| Saskatchewan | 14,315 |
| Nova Scotia | 4,356 |
| New Brunswick | 3,448 |
| Prince Edward Island | 2,264 |
| Yukon | 233 |
So which of these provinces look like the easiest province to immigrate to Canada? We can help you figure it out!
Provincial and Territorial Visa Programs
It is no surprise that some of the best visa options to enter Canada are managed by the Express Entry system. The average processing time is six months for applications but it can go all the way down to four months for some of the fastest applications.
But remember, each province and territory has different categories under the Express Entry system that are tailored to the specific needs of the province.
Ontario is a good example of this, under their EE system they have three streams for skilled workers who plan to live and work in the province permanently.
They are the Ontario Express Entry French Speaking Skilled Worker Stream;
Ontario Express Entry Human Capital Priorities; and
Ontario Express Entry Skilled Trades Stream
The Ontario Express Entry Skilled Trades Stream requires you to only have a year of work experience in a job with NOC (National Occupation Classification) 633 , 73, 73 or 82. Under this stream, you only need a score of 5 on the Canadian Language Benchmark unlike many other programs that ask for a score of 6.5 or higher.
Another great thing about this stream is that processing times can take 30 to 60 days to complete! Overall, this program accounted for over 6,600 invitations to the province this month!
The Ontario Express Entry Human Capital Priorities Stream is for those who have a university degree and can qualify under either the Canadian Experience Class or Federal Skilled Worker Program.
Like the Ontario Express Entry Skilled Trades Stream, you only need one year of work experience but you need a higher CLB score of 7 in either French or English to qualify too.
Likewise, the stream also has a super speedy processing time of 30 to 60 days!
Ontario has a list of visa options that match different occupations and education levels. Here are a few of them that could be of interest you.
Ontario Visa Options
Ontario's Express Entry French Speaking Skilled Worker Stream;
Masters Graduate Stream;
PhD Graduate Stream;
Employer Job Offer: Foreign Worker, International Student and In-Demand Skills streams;
Entrepreneur Stream; and
Corporate Stream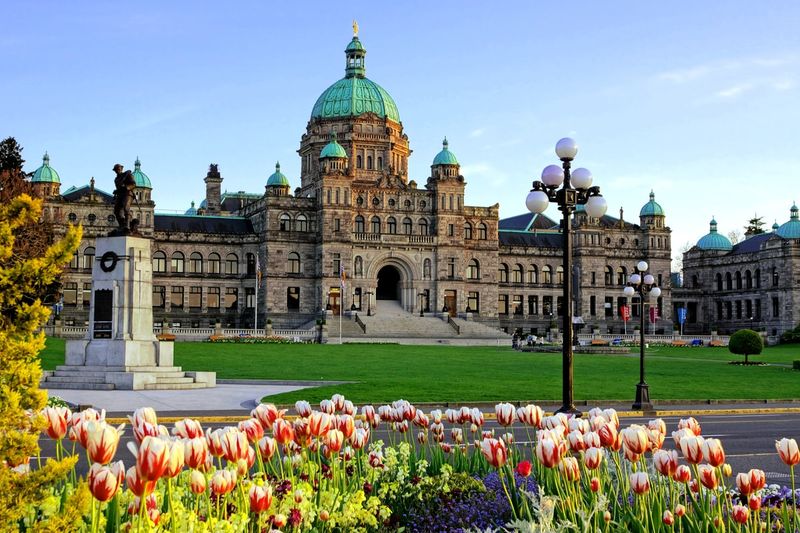 British Columbia (BC) is another province that makes the cut as one of the easiest provinces to immigrate to Canada.
Not only does the province have a large selection of visa options for skilled workers, students and temporary workers but many of the visas allow applicants to become permanent residents of the country and eventually citizens.
Many of the provinces' visa programs lets you qualify even if you do not meet the requirements of one of the three categories under EE, the Federal Skilled Worker Program, Federal Trades Worker Program and the Canadian Experience Class.
If you are involved in IT, then the BC PNP Tech Pilot could be your key to Canada. This program has listed 29 occupation that are in demand in the IT sector. Here are just a few of them:
Telecommunication carrier managers;
Civil engineers;
Mechanical engineers;
Software engineers and designers;
Computer programmers;
Web designers;
Computer network technicians;
Audio and video recording technicians; and
Graphic designers
Because BC has huge labour shortages in the technology sector, the province has shortened the average processing time for this program to two to three months.
Are you an entrepreneur? Then maybe the BC Entrepreneur Immigration Stream may interest you. If you have the right personal net worth and the intent to start up your own business or invest in a current business this may be the program for you. You can also immigrate with your family using this program and later apply for Permanent Residence (PR) in BC.
If you apply for this visa online, it can take around 5 months to process from beginning to end.
Manitoba is another example of one of the easiest provinces to immigrate to Canada, especially if you are an entrepreneur.
Manitoba Visa Options for Entrepreneurs
Entrepreneur Pathway Soft Launch;
Farm Investor Pathway Soft Launch;
International Student Entrepreneur Pilot Soft Launch;
Business Research Supports; and
Business Start Up Supports
But if you are not an entrepreneur, there is still hope for you through the Skilled Worker MPNP program. The official Manitoba immigration website states that it is a three-step process.
Step one is submitting an Expression of Interest if you can qualify under one of the provinces visa options. Step two occurs after you received an Invitation to Apply to the province because you scored high enough for the visa. Just remember that this step will require you to supply all the information you sent originally with your application for the MPNP application.
This can cover personal information including your:
Birth Certificate;
Passport;
Educational certification like a diploma or degree;
Employment documentation like a signed letter of reference from previous employers, employer letter, job description, salary and occupation;
Previous immigration application if you applied for a visa to Canada before;
Language results;
Settlement fees; and
Settlement plan
Step 3 would be following up on the assessment for your nominations and applying separately to the Canadian government for permanent residency for you and your family.
The Manitoba In-Demand Occupations Category is another interesting stream that is part of the MPNP system. The province has a list of jobs that are in high demand and these positions are prioritized for Expression of Interest draws.
These in demand jobs can be for:
Business, Finance and administration jobs like financial managers, administration offices and property administration;
Natural and applied sciences like engineering managers, biologist, computer and information and system managers;
Health professions like pharmacists, physiotherapists and dentists;
Social sciences, education and government services like social workers, business developers and early childhood educators;
Arts, culture, recreation and sport like choreographers, graphic designers or interior designers;
Sales and services like retail and wholesale buyers, cooks and bakers;
Trades, transportation and equipment operators,like plumbers, carpenters and painters;
Primary industry jobs like managers of agriculture; and
Processing, manufacturing and utilities like manufacturing and utilities managers or power engineers
All current jobs listed under the In-Demand category below only require a minimum of 5 on the Canadian Language Bench, one of the lowest scores for either English or French!
Art, culture and recreation and sport;
Sales and service;
Primary industry; and
Processing, manufacturing and utilities
The Easiest Provinces to Immigrate to Canada
Haven't seen the perfect visa option for yourself yet? Don't worry, we can help. Let our expert staff guide you to find the right visa for your specific needs.
Just sign up here and our staff will call you to discuss your immigration. Tell us about your case so we can help assist you to Canada.