Edmonton has fast become one of the sought after immigration destinations by foreign immigrants looking to permanently settle in Canada. This is reflected in the estimated 35.3% of Edmonton residents that are of non-European descent, with significant populations of South Asian, Chinese, Filipino, Black, and Southeast Asian communities in the city. This places Edmonton among the most diverse cities in Canada.
Along with Calgary, Edmonton is one of the two focal points of immigration to Alberta. This has driven up interest among prospective immigrants who want to know more about what it's like to live in the city.
Take strides toward claiming a spot as a permanent resident in Edmonton by examining our city guide on one of Alberta's urban jewels: Edmonton!
About Edmonton
Edmontons' early history as a colonial settlement is dominated by two rival fur trading companies: the Hudson's Bay Company (provided with the charter to Rupert's Land) and the North West Company, which encroached on the territory.
The Hudson's Bay Company established Fort Hudson in 1795, which was a trading post built on a site approximately 20 miles (32 km) downstream from where the city is presently located.
The city takes its name from this fort, which had very few settlers in its vicinity until Rupert's Land was sold to the Canadian government in 1870, opening up the region for farming.
With the arrival of the Canadian Pacific Railway in 1891, Edmonton prospered as an agricultural distribution and processing center. In 1906, a year after the creation of Alberta as a province, Edmonton was designated as the provincial capital.
This led to Edmonton's growth as a center of government administration, transportation, agriculture, and education. Post World War 2, economic development in Edmonton was stimulated by the discovery of petroleum in 1947.
Where is Edmonton on the Map?
Edmonton is situated in the central region of Alberta, Canada. It is located on the North Saskatchewan River and is surrounded by breathtaking landscapes, including the Canadian Rockies to the west. Its geographic location makes it a gateway to explore the natural wonders of Alberta and beyond.
Climate in Edmonton
According to the Koppen climate classification system, the climate in Edmonton is classified as humid continental. This makes summers in the city long, comfortable, and partly cloudy and winters freezing, snowy, mostly cloudy and windy.
Edmonton's annual rainy period lasts for 6.2 months, from April 5 to October 12, with a 31-day rainfall of a minimum of 0.5 inches. July has the most rain in Edmonton, with an average rainfall of 2.7 inches.
Temperatures in Edmonton generally vary from 6°F (14.44°C) to 75°F (23.88°C) and rarely drops below -16°F (-26.67°C) or goes above 84°F (28.88°C) according to Weatherspark.com. The best time to visit Edmonton during the year for warm-weather activities is from early July to the middle of August.
Edomonton's snowy period lasts for six and a half months from around the 8th of October to the 3rd of May. The falls of snow land around the 21st of July according to Weatherspark. Com. Meanwhile, Edmonton has its shortest days in December, with the city receiving approximately seven and a half hours of sunlight according to Weatherspark.
Work and Jobs in Edmonton
Depending on your profession, people generally work around 40 hours per week in Edmonton. Alberta law regulates working hours to ensure that you won't work more than 12 hours a day outside of specific cases. As a result, Edmonnton residents are rarely overworked and can experience an extraordinary life in Edmonton.
Edmonton's key industries are built primarily on the skilled technical workers that flock to the city and the ever-present mineral resource wealth opportunities in Alberta. As a result, Edmonton's key industries according to the Canadian Encyclopedia are as follows:
Agriculture and Agri-food processing,
Energy production,
Forestry and timber production,
Mining (diamonds, oil sands, coal, natural gas, etc.,
Manufacturing,
Construction,
Engineering Services,
Banking, and
Retailing.
The employment demand these industries have created has lowered the unemployment rate to 6%, according to Alberta's Economic Dashboard. This ensures that your ability to secure permanent employment in Edmonton remains relatively high. The top 10 occupations with comparable salaries in Edmonton are outlined below, with figures obtained from Canada's Job Bank and numbeo.com.
| Occupations in Edmonton | Average Annual Salary | National Occupational Classification |
| --- | --- | --- |
| Outside Sales Representative | 76,332.29 | 64101 |
| Project Manager (Construction) | 71,882.63 | 70010 |
| Office Manager | 71,849.57 | 13100 |
| Office Administrator | 71,843.48 | 13100 |
| Warehouse Clerk | 65,107.55 | 14401 |
| Partner Administrative Assistant | 63,589 | 13110 |
| Restaurant Manager | 57,630.53 | 60030 |
| Customer Experience Associate | 50,947.90 | 64400 |
| Materials Handler | 50,326.87 | 75101 |
| Receptionist | 50,324.09 | 14101 |
Cost of Living in Edmonton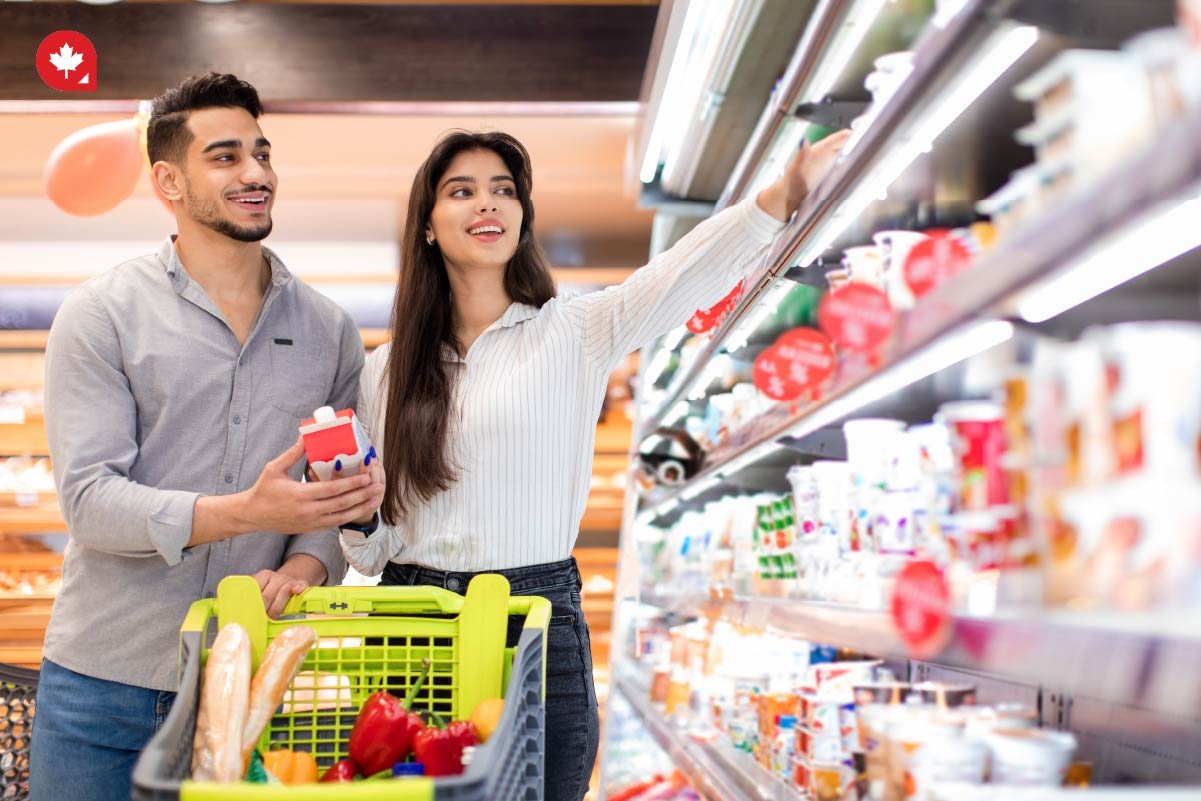 Compared to other major Canadian cities like Calgary, Edmonton has a relatively affordable cost of living. This is reflected in its lower average monthly cost of living compared to Calgary, both for families and single individuals. The table below offers an example, with figures from numbeo.
| Average Monthly Cost of Living (Without Rent) | Cost in Edmonton | Cost in Calgary |
| --- | --- | --- |
| For one person | 1,458.4 | 1,601.2 |
| For a Family of four | 5,122.9 | 5,582.6 |
Furthermore, renting an apartment in the city for both families and individuals is more affordable in Edmonton than in Calgary as reflected in the figures below from numbeo.
| Average Monthly Rent inside the City | Cost in Edmonton | Cost in Calgary |
| --- | --- | --- |
| For a single bedroom apartment | 1,394.68 | 1,861.75 |
| For a three bedroom apartment | 2,221.74 | 3,058.06 |
Edmonton's comparatively affordable cost of living goes a long way towards ensuring that it remains a viable city to immigrate to both in Alberta and Canada.
Neighborhoods in Edmonton
Edmonton is a city of diverse neighborhoods, each with its own unique charm and character. Edmonton is a large area with many neighborhoods to choose from. To help you pick the right neighborhood to settle in, we have outlined some of the top neighborhoods in Edmonton below.
Strathcona
This aged area is always humming with people who visit the local farmers' market and the various stores to shop and frequent. In addition, Strathcona houses 600 businesses on average and has a range of restaurants and bars for people to socialize and get a taste of the area.
Strathearn
Strathearn showcases an expansive view of the North Saskatchewan River valley, allowing to indulge in the best nature offers in Edmonton. The area has a small town feel and houses a few convenient outlets. It also has the Société francophone des Arts visuels de l'Alberta, an organization dedicated to demonstrating the importance of arts in the community.
Garneau
Home to the University of Alberta, this neighborhood is especially sought after for its affordable housing options and student activity. The Garneau area is easy to navigate and accessible to downtown, where you'll find commercial activity. Garneau has an old appeal steeped in a rich history highly cherished by its residents.
Glenora
This neighborhood is known to be home to some of Edonton's more upmarket residents. Glenora is a prime spot for upmarket society and is home to the Royal Alberta Museum and Alexander Circle, where sprawling homes surround a fountain.
Westmount
If you are looking for the best of both worlds, consider Westmount. This neighborhood is bordered by the river valley, is rich in greenery, and has homes that have been around for decades with charming little footpaths to explore the old streets. 124th Street is lined with unique restaurants, cafes, and shops along the tree-lined street.
Transportation in Edmonton
Getting around Edmonton is a breeze thanks to the city's efficient transportation system. The Edmonton Transit Service (ETS) operates an extensive bus network that connects various neighborhoods and destinations throughout the city. This is the major form through which you can move around the city with your family.
Furthermore, Edmonton's Capital Line and Metro Line provide a light rail system for people who are looking to skirt the early morning and rush hour road traffic. The system travels northwest from downtown to the Northern Alberta Institute of Technology and northeast from Clareview Station to Century Park in the south across the North Saskatchewan River.
If you prefer cycling, Edmonton boasts an extensive network of bike lanes and trails. Lastly, if you want to drive around the city in your own private car, make sure you can afford the 1.39 CAD gasoline per liter price, according to numbeo.com.
Things to Do in Edmonton
Edmonton offers a plethora of attractions and activities for visitors and residents alike. After you've settled comfortably in Edmonton, you should take some time to visit the following attractions.
West Edmonton Mall
West Edmonton Mall is nationally acclaimed as the continent's most extensive indoor shopping facility. The mall has many attractions to entertain people – with thousands of shopping outlets, dining facilities, and an adventure park complex for the kids.
The Northern Lights
Revel in the natural beauty of the Canadian sky as you gaze upon the Alberta Northern Lights, which can be seen in Edmonton. So grab a friend, stay up late, dress warm, and pack a hot mug of coffee to witness the breathtaking phenomenon in the Edmonton skies in winter.
Galaxyland Amusement Park
Located in the West Edmonton Mall, Galaxyland Amusement Park is the world's biggest indoor amusement park, with space-themed rides and other fun activities to suit all ages. So, if it's a thrill you seek, or even if you'd like to spoil the kids, the amusement park is the perfect venue to find it.
Muttart Conservatory
If you are interested in fascinating architecture and horticulture, the Muttart Conservatory is a definite must-see. The three pyramid domes each hold an exotic-themed garden that houses different biomes and species of the world. The biggest attraction at the conservatory is the giant Amorphophallus titanium, nature's tallest flowering plant, also known as the corpse flower.
Education in Edmonton
Edmonton is home to several renowned educational institutions, making it an ideal destination for students seeking quality education. Primary (Grades 1-7) and secondary education (8-12) education in Edmonton is mandatory for children aged 5 or 6 to 15 or 16 years old and is administered by Edmonton Public Schools.
The University of Alberta, MacEwan University, and NorQuest College are just a few of the institutions that offer a wide range of programs and courses and come with global renown as reflected in their listing in Times Higher Education World University Rankings.
Learn more about education in Canada.
Immigrate to Edmonton
For those considering making Edmonton their new home, there are several immigration programs available.
The Express Entry system
The Express Entry system is a popular immigration program that allows skilled workers to apply for permanent residency in Canada. Through this program, individuals with the right qualifications and work experience have the opportunity to settle in Edmonton and contribute to its thriving economy.
The process is points-based and evaluates applicants based on factors such as age, education, language proficiency, and work experience. The Express Entry system encompasses three programs, namely the:
Find out more about the Express Entry System.
Alberta Advantage Immigration Program (AAIP)
The Alberta Advantage Immigration Program (AAIP) is a provincial nominee program that offers a pathway to permanent residency for individuals who possess the skills and experience needed in the Alberta labor market. This program is specifically designed to address the province's specific economic needs and attract immigrants who can contribute to its growth.
Learn more about Canada's AAIP.
The Agri-food Immigration Pilot
The Agri-food Immigration Pilot is a unique program that focuses on attracting foreign workers to fill labor gaps in the Canadian agri-food sector. As Edmonton is located in Alberta, a province known for its agriculture and food production, this pilot program presents an excellent opportunity for individuals with experience in this field to immigrate to Edmonton and pursue a rewarding career in the agri-food industry.
Find out more about the Agri-food Pilot.
Business Immigration
For individuals with an entrepreneurial spirit, Edmonton offers various Canadian business immigration programs.
Self-employed Program
The Self-employed program allows individuals who are self-employed in cultural or athletic activities to immigrate to Canada. To apply, you must demonstrate your ability to contribute to Canada's cultural and athletic achievements.
Learn more about Canada's Self-Employed program.
Start-up Visa Program
The Start-up Visa program is designed for foreign entrepreneurs who have a viable business idea and the potential to create jobs in Canada. You must also demonstrate your intentions to permanently settle in Canada by either buying or establishing an existing business.
Find out more about Canada's Star-up Visa.
FAQs
What is Edmonton's Culinary Culture Like?
Edmonton's culinary scene is a melting pot of flavors and influences. From farm-to-table restaurants showcasing local ingredients to international eateries offering cuisine from around the world, there is no shortage of options for food enthusiasts.
The city also hosts various food festivals throughout the year, celebrating different cuisines and culinary traditions.
What do You Need for a Trip to Edmonton?
When planning a trip to Edmonton, it is essential to pack accordingly. As the weather can be unpredictable, it is advisable to bring layers of clothing to accommodate varying temperatures.
Comfortable walking shoes are a must, as the city offers numerous opportunities for exploration on foot. Additionally, don't forget to bring your camera to capture the stunning landscapes and memorable moments during your visit.
What Can You Do in Edmonton For Free?
Edmonton offers a range of free activities and attractions for budget-conscious travelers. Explore the majestic river valley, which spans over 160 kilometers and offers breathtaking views.
Visit the Alberta Legislature Building and take a free guided tour to learn about the province's history and government. The city's numerous parks, including Hawrelak Park and Rundle Park, provide ample opportunities for picnicking, walking, and enjoying nature without spending a dime.