The Federal Skilled Trades Program (FSTP) is one of the programs that is managed by the Express Entry immigration system. The FSTP is designed for foreign trade workers with work experience in eligible trade occupations to immigrate to Canada. It is not the only pathway for skilled workers to apply for permanent residence in Canada. There are also other ways to immigrate to Canada in an unskilled capacity, but this will not be through a fast-track program like this one under Express Entry.
The first step is to check if you qualify as a skilled trade worker according to the federal government. You can then apply through the Express Entry system. In addition, you will also need to have a valid job offer/certificate of qualification to be considered eligible. Achieving an Invitation to Apply (ITA) from the Express Entry system is your ultimate goal to be considered for permanent residence in every province of Canada (apart from Québec) and except receiving a provincial nomination from a Canadian province or territory. You must then settle in the province/territory that endorsed you.
A Quick Overview of the Federal Skilled Trades Program (FSTP)
To be eligible to apply for the Federal Skilled Trades Program, you will need to meet certain criteria (some of which overlap with the Express Entry system's CRS standards) to assess your suitability for the program before you can create your profile through Express Entry. These requirements are specific to this program and must align with one of the specific skilled trades listed in the table below.
What Are the Requirements of the Federal Skilled Trades Program (FSTP)?
Minimum Requirements
A full-time job offer from a Canadian employer for a total period of at least 1-year OR a certificate of qualification* from a provincial, territorial, or federal governing body
Language proficiency score in French or English measured by the Canadian Language Benchmark (CLB) or the Niveaux de compétence linguistique canadiens (NCLC). (Level 4 for writing + reading and level 5 for listening + speaking)
At least 2 years of full-time work experience within the last 5 years
Ability to demonstrate that you meet the job requirements of your skilled trade
You must show that you have enough money for you and your family to settle in Canada unless you have a valid job offer or can legally work in Canada.
*This certificate must be obtained from a transference of qualifications exam written in Canada.
If you meet the requirements, you're ready to apply for the program through the Express Entry system by creating your online profile.
Required Skilled Work Experience
Skilled trade occupations deemed eligible under the Federal Skilled Trades Program are organized into the following major National Occupational Classification NOC groups. The groups are subdivided into different occupations, all skill type B. You must show that you performed the duties of the occupational description in the NOC. This includes all essential duties and most of the main duties. See this example for NOC 7321 - Automotive service technicians.
National Occupation Classification Categories
Major Group 72

Industrial
Electrical
Construction

Major Group 73

Maintenance
Equipment Operation

Major Group 82

Supervisors and Technicians in Natural Resources
Agriculture

Major Group 92

Processing and Manufacturing
Utility Supervisors
Central Control Operators

Minor Group 632
Minor Group 633
The Express Entry System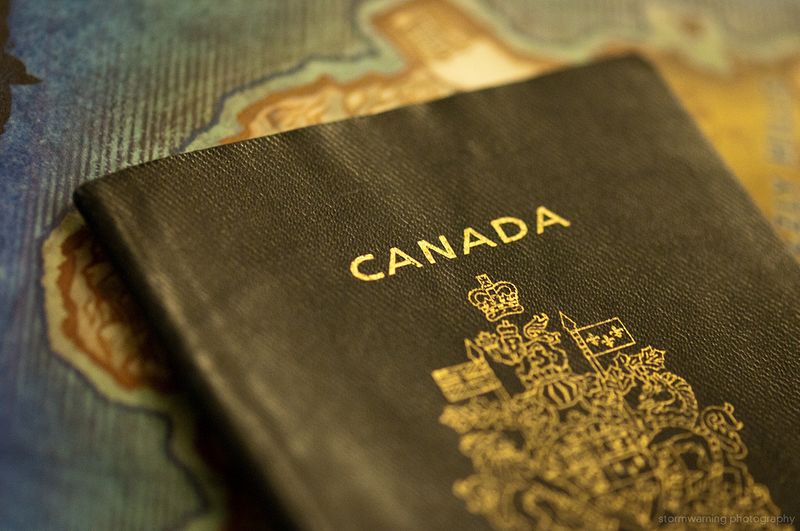 Express Entry is a fast-track system that processes applications for permanent residence in as little as six months! Meeting the minimum requirements of the Federal Skilled Trades Program is only the first part of the Express Entry process. The next step is to create an online profile that will give you a score for the additional Comprehensive Ranking System (CRS) criteria listed below. Then, you await an Express Entry draw (which typically happens every two weeks). During the draw, the highest-scoring candidates are issued an Invitation to Apply (ITA) for permanent residence.
CRS Criteria Gives Points For:
Your age
Your level of education
Your work experience in and outside of Canada
Your ability to adapt to life in Canada
Whether or not you have a sibling in Canada
Your level of language proficiency
Arranged employment
Whether or not you have a Provincial Nomination
Even though your level of education is not a minimum requirement for the FSTP, it will help your Express Entry CRS score if you submit evidence of schooling in Canada or foreign credentials for attending high school or post-secondary institutions. Your CLB test score for language proficiency may meet the minimum requirements for the FSTP, but it helps to achieve as high a language test score as possible to achieve a better score through the CRS.
Improving Your CRS Score
There are many ways of improving your Express Entry Canada CRS score, most of them starting with adding to your work experience or getting better qualified in your field of study. This is achievable while applying to the Express Entry system (as your profile is always open to edits before the draw). However, it's recommended that you make your profile as strong as possible and gather all the necessary documents before applying to stand the best chance of success early on in the process.
Another way to improve your score is to achieve a Provincial Nomination (PN) through one of the Provincial Nomination Programs (PNPs). Suppose you are already inside the Express Entry system. In that case, this works by submitting an Expression of Interest (EOI) to the province of your choice within Canada or in some cases, waiting for them to send you a Notification of Interest (NOI). You need to meet the criteria for that province and be on their in-demand skills list to be eligible.

The Provincial Nominee Program (PNP)
Certain Provincial Nominee Programs (PNPs) also work with the Express Entry system for skilled workers. If you successfully meet the criteria for a PNP - Express Entry aligned program (sometimes less stringent than those of the Federal Skilled Trades Program), you are then issued a PN. This nomination adds 600 additional points to your profile, almost guaranteeing (bar any outstanding requirements) your ITA. This is because the minimum score drawn from the pool has never exceeded 500 points. It's good to check which PNPs in Canada you qualify for and send the province an Expression of Interest.
How We Can Help
Our service uses Regulated Canadian Immigration Consultants (RCICs), who are experts on the different programs offered by the federal government, such as the Federal Skilled Trades Program, as well as the ever-changing policies surrounding immigration. They are your helping hand when it comes to creating your profile until you receive your ITA for permanent residence. They can also advise you further about which route to take and what you can improve professionally.
The Express Entry process happens very swiftly once you have met the criteria for your chosen program (for example, the FSTP). There is little room for error when collecting and submitting the required documents on time. Our consultants have all been through the process themselves (as they are all immigrants to Canada) and can ease all your fears regarding your application. Why not have experienced professionals on your side when you're navigating the system? Sign up with our service today to get the ball rolling toward permanent residence.