No one wants to receive that dreaded rejection letter when applying for a Canada visa. There is an upside to receiving one, though. It will give you or your visa consultant the information needed to determine why your visa was denied and strengthen your reapplication. That's right! Just because your visa has been denied, does not necessarily mean you can't get a Canadian visa.
So whether you'd like to visit, study or work in Canada, let's look at why your Canadian visa application could be refused and how you can get around it.
Top Reasons Your Visa for Canada Could Get Denied
When you apply for a Canadian visa or an Electronic Travel Authorization (eTA), or once you get to a Canadian port of entry, a Canadian immigration official will make the call on whether you will be allowed into Canada.
Reasons for having your Canada visa application rejected could range from not having the correct documents to simply not meeting the minimum requirements of the visa program. Below are some of the most common reasons for having your entry to Canada denied.
Most Common Reasons For Having Your Canadian Visa Application Denied
Failure to provide proper and accurate supporting documents
Failure to show adequate financial resources to finance your travel to and stay in Canada
Failure to meet international security standards, such as in cases where the applicant has a criminal background
Failure to meet health standards
Visa officer has reservations regarding your intention or application
Additional Reasons Your Canadian Visa Application May be Denied
Being guilty of misrepresentation, including providing false information or withholding information which relates to Immigration and Refugee Protection Act (IRPA) outcomes
Non-compliance with any provision of IRP
Family members who are considered inadmissible
Human or international rights violations (war crimes, crimes against humanity, if you are a prominent member of an oppressive government or a government which has sanctions against it.)
What to do if Your Visa is Denied
If your visa for Canada is rejected, you have one of two options; reapply or appeal.
Reapplication Process
To start the reapplication process, there are several procedures that need to be followed. These are generally based on the visa you applied for.
Student Visa Rejections
Canada study permit applications may be rejected for one of three reasons:
failure to prove adequate financial resources;
proof of intent to leave after the program ends; or
questionable travel or identity documentation.
Other less common reasons could be that an official may not see a connection between your choice of study program and your qualification and work history, a low language test score or even the use of an immigration consultant who is not accredited.
Also be sure to check that your chosen place of study is a Designated Learning Institution (DLI). This is a requirement for all international students to be able to get a visa to study in Canada.
You can contact the visa office that sent you the refusal letter if you'd like to query why you were rejected.
Work Visa Rejections
Canadian work visas or permits are often refused due to the most common reasons listed previously, and depending on the reason for refusal, you may be able to reapply. However, most applicants need to be made aware that there is a vast difference between a refusal and a return.
If your work visa is returned, it could merely mean that there may be some supporting documents missing, your forms were completed incorrectly or that there is a requirement that has not been adequately met. This means that you can make the necessary adjustments and resubmit your application. If, however, the quota of your program has been filled, you will not be able to reapply at that time.
Visitor's Visa Rejections
Visitor's visas are not often rejected. However, if something was missing in your application or a mistake was made completing your application, you can resubmit with the necessary corrections. If you're sure that your first application was correct and that the immigration official could have made an error, you can appeal. When appealing, it is usually recommended to consult an immigration lawyer or Regulated Canadian Immigration Consultant (RCIC).
It is important to note that if your application was refused, applying again using the same information, even with assistance, won't bring a different outcome. According to the IRCC, a Canadian Visitor Visa application could be denied if:
Officials suspect that you'll overstay
You are considered inadmissible to the country
The IRCC says that you should only apply again if your situation changes and you have new information to add to your application.
Examples of changes:
If you applied for criminal rehabilitation and received approval
You are inadmissible but want to apply for a temporary resident permit
You were considered medically inadmissible, but your health condition has changed
How to Avoid Having Your Entry to Canada Denied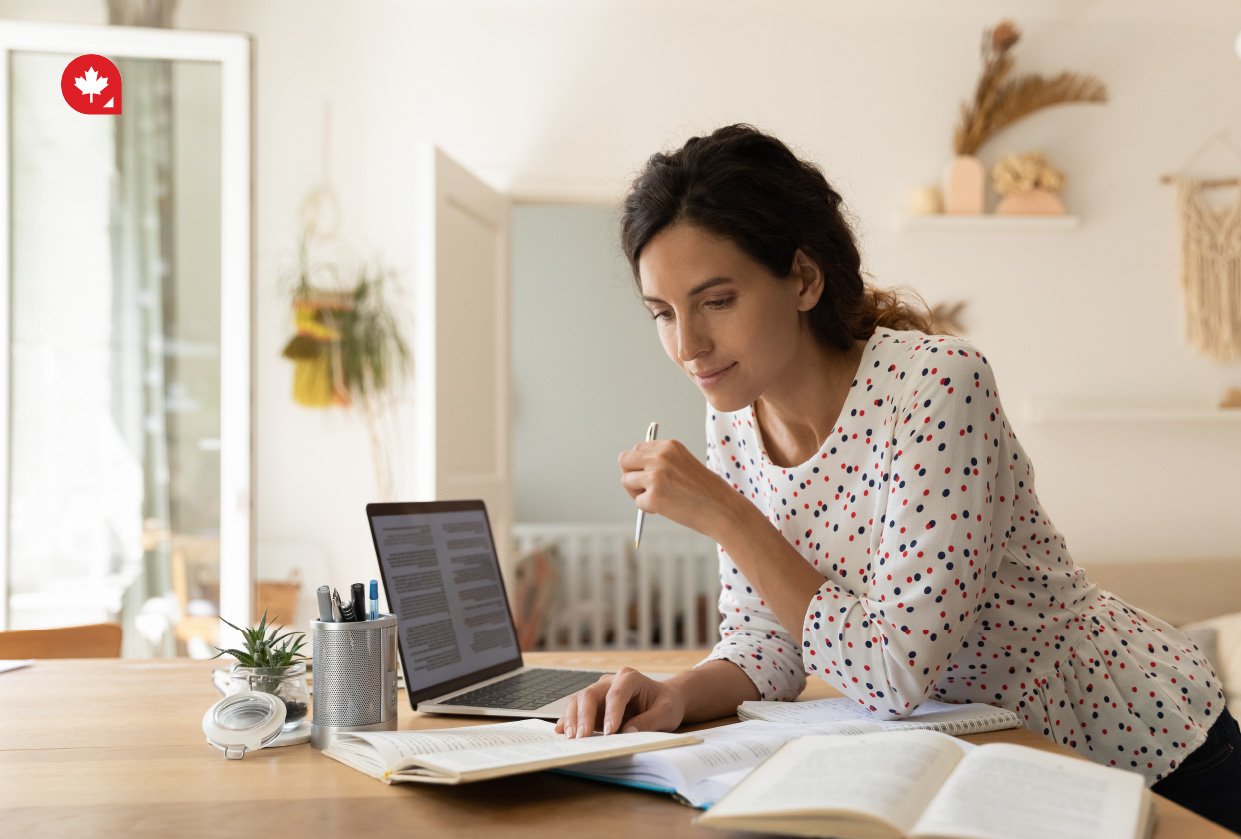 There are three main ways that you can avoid the disappointment of having your Canadian visa application denied.
Check Your Eligibility
Knowing which programs you are eligible for will help reduce the probability of not meeting the visa or program requirements. There are over 100 Canadian immigration and visa options, which can be both a blessing and a curse. Having so many choices can be overwhelming, and unless you know the immigration system inside and out and keep up to date with program requirement announcements, you could easily unknowingly make a mistake on your visa application. Making sure that you meet all requirements and choose the best program for your individual needs can make all the difference, when it comes to being disappointed or successful.
Check for Mistakes
If you are applying for your visa to Canada on your own, you must check your forms and checklists carefully. Any mistake in completing your application forms or missing documents could result in your visa being delayed and returned or worse, denied. If you are unsure about any part of your application, it might be a good idea to consult a professional.
Use a Professional
When in doubt, trust a professional. Before enlisting the help of an immigration lawyer or consultant, though, be sure to check their eligibility by entering their information into the College of Immigration and Citizenship Consultants (CICC) database to see that they have the necessary qualifications and are in good standing with the Government of Canada. Immigration consultants are extremely knowledgeable of immigration and visa procedures and policies and will be able to guide and support you through the whole application process, leaving you stress-free.
Solutions to Criminal Inadmissibility
There may be some solutions to criminal inadmissibility in Canada, but this will depend on the crime you committed, when the crime was committed and your behaviour. There will be a possibility for entry into the country if:
You can prove that you meet the legal terms to be considered rehabilitated or that you have applied for rehabilitation and approval was granted
Your criminal record was suspended
You have a temporary resident permit
Start Off Your Application For Canada on the Right Track
When you apply for your Canadian visa, remember to always be truthful and accurate in your application. Avoid having your application sent back by checking that you have ticked all the required fields and do not submit false information under any circumstances.
If you need help with your application, having professionals in your corner that you can trust is critical. Always be sure to research which consultants are accredited and can provide you with the guidance and support you need to make your immigration goals achievable.
Our RCICs are standing by to help you with every step of your visa application process, giving you the best chance of success. So what are you waiting for? Let's get you on track for your Canadian visa.
FAQS
What Can I do to Minimize Chances of Delays or a Refusal?
You must ensure the following:
Make sure you understand the application guide for your immigration option and follow all the the instructions
The form should be 100% complete - signed and dated
Biometrics must be done as soon as possible
All documents on document checklist must be provided
All fees must be paid using the correct method
How Can I Check the RCIC's History?
Verify your RCIC's status on the CICC Public Register to ensure they are on the list of "active" Regulated Canadian Immigration Consultants. If their status is listed as "Revoked" or "Suspended," they are not allowed to have clients. Also check disciplinary notices in the CICC's Disciplinary Proceedings and Tribunal section, ask for references from clients and read reviews.
Will I be Allowed to Enter Canada if I Committed a Crime When I Was a Teenager?
According to the IRCC, there is a chance you may be granted entry to Canada if you were convicted of a crime while you were under the age of 18-years-old.