The Canadian Multiculturalism Act was passed in 1988, aiming to preserve and enhance multiculturalism in Canada. According to the Justice Laws of Canada, the multiculturalism policy, which was introduced in 1988, strives to:
"Recognize and promote the understanding that multiculturalism reflects the cultural and racial diversity of Canadian society and acknowledges the freedom of all members to preserve, enhance and share their cultural heritage."
However, in 1971, In a statement to the House of Commons on 8 October 1971, Prime Minister Pierre Trudeau announced multiculturalism as an official government policy. Multiculturalism was intended to preserve the cultural freedom of all individuals and provide recognition of the cultural contributions of diverse ethnic groups to Canadian society.
We can therefore understand why so many foreign nationals gravitate towards the Great White North since the country welcomes immigrants with open arms; but is accommodating and accepting of people regardless of race, colour, religion, gender, sexuality and ethnicity. The country embodies social equality in every aspect, which is why Canada is home to diverse cultures and people from all walks of life - this is multiculturalism in Canada.
If you want to live and work in Canada, you may be interested to find out more about the six Canadian cities with the cheapest cost of living here.
For now, let's dive into a few factors that speak volumes about multiculturalism in Canada!
What is Multiculturalism in Canada?
Multiculturalism in Canada means that Canadians come together to celebrate more than just heritage - there's a celebration of families and community and various backgrounds, customs, cultures, languages and beliefs of neighbours, friends and families. For Canadians, it's all about embracing individual identity, which enhances Canada's diversity and aligns with the multicultural policies and laws of the Government of Canada.
Let's unfold some other relevant pillars of multiculturalism in Canada and how the policies and laws are incorporated.
Black History Month in February
Canadians celebrate black history every February to pay tribute to black Canadians of the past and present achievements and contributions of individuals to the economy and prosperity of Canada. The celebrations call for different themes annually, with the 2022 theme being: "February and Forever: Celebrating Black History today and every day," which emphasizes the daily contributions and value black Canadians add to the country.
The Ontario Black History Society (OBHS) was established in 1978 by Dr. Daniel G. Hill and Wilson O. Brooks. The founders drew up a petition so the City of Toronto could celebrate Black History Month in February, and slowly, black history month was propagated throughout Canada, still ongoing to this day.
Asian Heritage Month in May
Canadians have long celebrated Asian heritage since the 1990s, and in May, they celebrate with events and activities taking place across the country. It is no surprise that immigrants have journeyed to Canada from East Asia, Southern Asia, Western, Central and Southeast Asia, therefore adding to Canada's rich, vibrant cultural heritage. Canadians from all walks of life enjoy the unique culture of Asian heritage by celebrating the significant contribution that Asian descent has made to the country.
In December 2001, Senator Vivienne Poy officially declared May as the Asian Heritage Month in Canada and 2022, the Canadian government officially signed the declaration, announcing that Asian Heritage Month will be celebrated in May.
The Holocaust
Every year, Canada stands with the rest of the world to pay tribute to the people affected by the Holocaust, a tragic crime against humanity. And even though Canadians did not experience the Holocaust directly, the country was still affected in many ways. Unfortunately, Canada's immigration policies at the time were largely restricting Jews who were seeking refuge from the Nazis.
While Canada did not directly experience the Holocaust, the tragedy impacted the country in many ways. Canada's restrictive immigration policies at the time largely closed the door on Jews who were desperately seeking safety and refuge from persecution at the hands of the Nazis. This incident included more than 900 M.S. St. Louis Jewish passengers, who were refused entry into Canada and were forced to return to Europe. Subsequently, many Canadians lost relatives, loved ones and friends in Nazi death camps.
Canada is a member of the International Holocaust Remembrance Alliance (IHRA), demonstrating its commitment to educating nations about this horrific event. You can find out more here about Canada's involvement.
Canadian Multiculturalism Day
On June 27, Canada celebrates Multiculturalism Day, where the Canadians in the province of Manitoba celebrate the diversity in Canadian society and communities, democracy, social equality, respect, and the various contributions made by different racial groups adds to the individuality of Canadian society.
The Canadian Human Rights Act of 1977
Should you be employed or receive any services/benefits from the government, the Canadian Human Rights Act of 1977 aims to protect people from discrimination from the federal government and First Nations governments, including private companies overseen by the federal government. The Act enshrines the rights of Canadians, and people can rely on the Act to protect them against harassment and discrimination.

The Canadian Charter of Rights and Freedoms of 1982 forms a huge part of the Canadian Constitution. Like the Human Rights Act, the Charter aims to protect the rights of every Canadian by ensuring equality, freedom of expression, freedom of assembly and freedom of religion - this will only apply to governments and not private businesses or organizations. The Charter also protects the rights of all Canadians from infringements by-laws, policies or actions of governments, including other officials such as the police.
If you want to be part of this multiculturalism in Canada, here's a breakdown of Canada's most multicultural cities. If you feel that Canada is right for you, explore some of Canada's most versatile immigration pathways. Here's a breakdown of Canada's most multicultural cities.
Canada's Multicultural Population
Immigration to Canada has a lengthy history. Canada has been and remains the new home for millions of individuals worldwide. Nearly one-fourth (23%) of the population, or more than 8.3 million people, were or had ever been landed immigrants or permanent residents in Canada in 2021. This was the highest percentage among the G7 since Confederation, breaking the previous record of 22.3% set in 1921.
Given that Canada's population is aging and fertility is below the population replacement level, immigration is currently the main factor contributing to population growth. According to population projections made by Statistics Canada, if these trends hold, immigrants could make up between 29.1% and 34.0% of Canada's population by 2041.
Immigrants come from a variety of nations and carry their cultural, linguistic, ethnic, and religious traditions with them. The bulk of immigrants to Canada in the past were from Europe. The percentage of new immigrants born in Asia (including the Middle East) has increased during the past 50 years, whereas the percentage of new immigrants born in Europe has decreased. Asia has steadily risen to the top spot as a source of new immigrants, and this pattern persisted in 2021.
Additionally, the proportion of new immigrants from Africa rose. Together, immigrants, Indigenous people, who inhabited this region for thousands of years before the arrival of European settlers, and their offspring have contributed to the development of Canada as we know it today.
The development and evaluation of immigration policies and programs, as well as the planning and delivery of education, health care, housing, and other services, will use this information. Governments at all levels—from the federal to the provincial, territorial, and municipal—as well as many other non-governmental and community organizations will do so.
Available Immigration Programs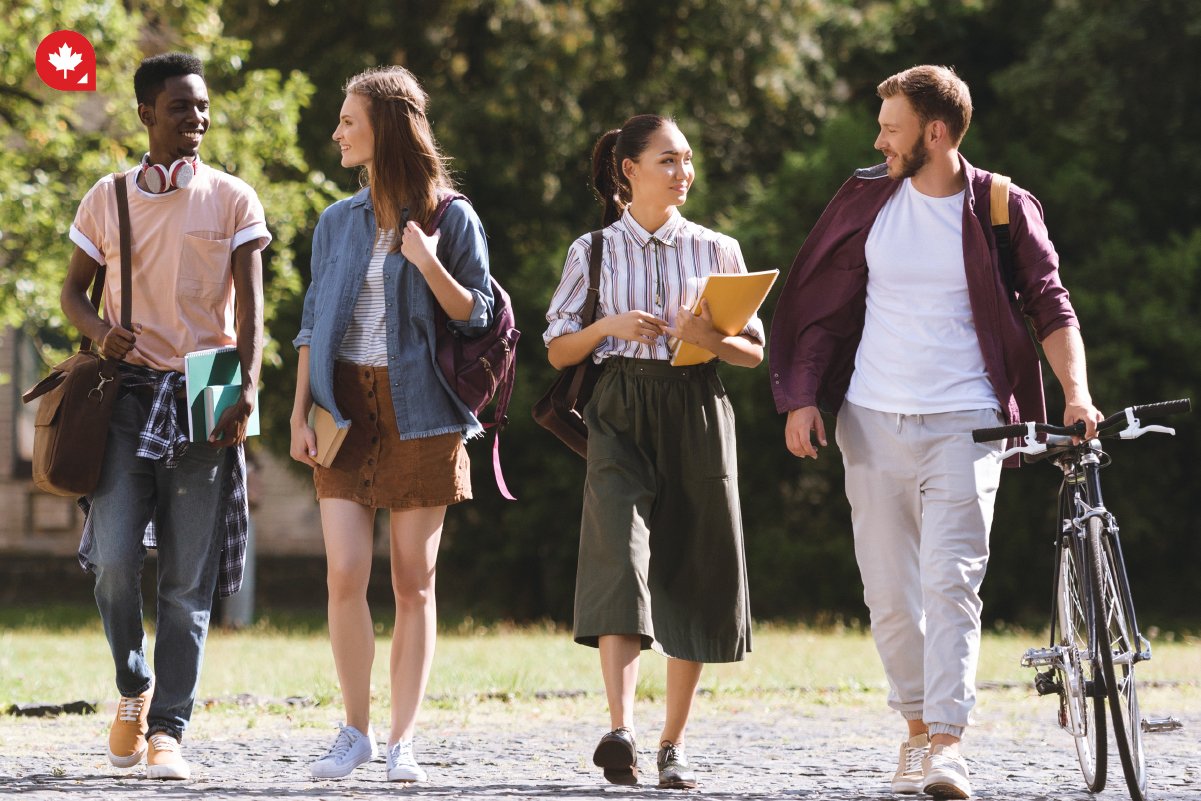 Express Entry System
This pathway is an online points-driven system designed to manage immigration applications. Not only is it one of the fastest immigration pathways, but it also consists of three highly versatile programs under the Express Entry system.
These programs are:
All of the above immigration options accommodate immigrants and their individual needs, depending on their circumstances. Be sure to explore these pathways with the help of your how to increase your CRS score here. Alternatively, you may find it helpful to learn more about creating your Express Entry profile here.
Provincial Nominee Program (PNP)
This is a province-driven program through which you can apply as a skilled worker. Ideally, you would want to ensure that you are targeting a province that falls short of the skills you have to offer. Skilled workers may have to obtain a Labour Market Impact Assessment (LMIA) from a Canadian employee. A positive LMIA would show that your employee is authorized to hire a skilled foreign worker.
Feel free to learn more about the PNP here.
Interested in immigrating to Prince Edward Island? You may be interested in exploring our resource on the five things you need to know about the Prince Edward Island PNP.
The Application Process
If you want to live and work in Canada, you need to understand the steps involved in the application process. While the steps may differ from person to person, depending on the individual's circumstances, below are the steps when applying under the Express Entry system:
Step 1: Check if you meet the program criteria and ensure you have your RCIC, who can assist you with your eligibility checks and assessment.
Step 2: Check your Comprehensive Ranking System (CRS) Score (under Express Entry or other points-driven programs) and find out with your RCIC how you can score on other factors that Canada favours.
Step 3: Gather your documents in advance, as some documents may take longer to obtain than others.
Step 4: Create your online profile and receive an Invitation To Apply (ITA) before applying directly to the streams.
Step 5: Apply to the Program and Submit your Application.
Multiculturalism in Canada at its Finest
If there's anything Canada is known for, it's the multitude of diverse cultures and people found in the country. For years, Canada has opened its arms to foreign nationals who now call it home and who are now contributing to Canadian diversity. Canada became the first country in the world to declare multiculturalism as an official state policy, and this sure speaks volumes of its open, welcoming spirit.
If you want to be part of this, contact our Regulated Canadian Immigration Consultant (RCIC) today for advice and guidance.
FAQs
How is Multiculturalism Good in Canada?
Immigrants who want to live and work in Canada can be easily aware that Canada is a multicultural country that is transparent, open and welcoming of other nationalities. The fact that the Canadian government implemented over 100 immigration programs and visas to choose from speaks volumes of this.
Who Started Multiculturalism in Canada?
Multiculturalism as an official policy was initiated by former Prime Minister Pierre Trudeau on October 8, 1971, to drive cultural diversity. The year 2021 marked the 50th anniversary of the multicultural policy.
Is Canada the Most Multicultural Country in the World?
Canada can be classified as one of the most multicultural countries in the world as the country boasts a wealth of diverse cultures and ethnicities along with an open, welcoming nature towards immigrants. Cities like Toronto and Vancouver have residents from more than 250 countries.