If you're an international graduate looking to immigrate to Manitoba, a Manitoba Provincial Nominee Program (MPNP) may be the answer you're looking for. Through the Manitoba PNP or MPNP, you can get on the fast track to permanent residency in Canada (Canada PR).
The Manitoba PNP has a specific stream for international graduates and students. It's called the International Education Stream.
What is the International Education Stream?
The International Education Stream (IES) is designed to help international graduates start a career in Manitoba. The IES has three primary immigration programs. They are:
Career Employment Pathway
Graduate Internship Pathway
International Student Entrepreneur Pathway
What are the Requirements for Manitoba's IES?
Each pathway is tailored specifically for graduates in different situations and circumstances, and has its own set of requirements and application processes. However, there are certain requirements that all graduates must fulfill to be considered for any of these programs. They are as follows:
| Criterion | Requirement |
| --- | --- |
| Official Languages Proficiency | You must have a Canadian Language Benchmark (CLB)/Niveaux de Competence Linguistique Canadien (NCLC) score of seven. |
| Settlement Funds | You must have sufficient funds to pass the Low Income Cut-Off (LICO) requirements for independent financial resources for six months. |
| Adaptability | You must currently reside in Manitoba and demonstrate an intent to stay in Manitoba after receiving your nomination. |
| Education | You must have completed a full-time post-secondary study program in Manitoba. |
To prove you fulfill all of these criteria, there is a list of documents all applicants must submit to apply for the Manitoba PNP. They are as follows:
Birth certificate
Passport including photo and detail pages
Visa (if your country of residence is different from your country of citizenship)
Marriage, divorce or death certificates if you have a spouse or common-law partner
Birth certificates, adoption papers or custody agreements for all dependent children.
Certified copy of certificate, degree or diploma and transcripts for each completed academic program.
Signed Letter of reference of each past employer

This must be on company letterhead and signed by a company representative.
This must include:

the start and end dates of your employment
A detailed job description including duties
The salary/ wage you were paid.

If you're currently in Canada on a specific permit or visa, you must include the letter or certificate proving you have that immigration status.
Valid test results from one of the CLB tests from any time in the last two years.
Proof of funds

These differ, depending on your pathway, however, the following documents are accepted by all three (all three what?):

Copies of securities and investments
Proof of ownership of assets such as real estate

A Settlement plan

This is a form you must fill out explaining:

your reasons to settle in Manitoba and;
how you plan to settle into your community.
Note
If your credentials are in a language other than English or French, you must submit a translated version of your documents.
All MPNP applications have a non-refundable $500 processing fee that you must pay upon submission with either a Visa or Mastercard credit card.
Who Cannot Apply to the MPNP?
You cannot apply to the MPNP if one of the following factors pertains to you:
You're a refugee claimant or are involved in a federal removal or appeal process.
You're a live-in a caregiver in Canada.
You're one of the temporary foreign workers living and working outside of Manitoba.
You're married to a Canadian citizen or permanent resident.
You've been refused by the MPNP in the last six months.
You have an active Canada immigration application in a federal or provincial nominee program outside of Manitoba (other than Express Entry).
If you fulfill all of these criteria, the next step is to choose your IES program and start your application process; but which program works best for you? If you're unsure as to which program will give you your perfect start in Canada, you should consult with a Regulated Canadian Immigration Consultant (RCIC).
Graduate Internship Pathway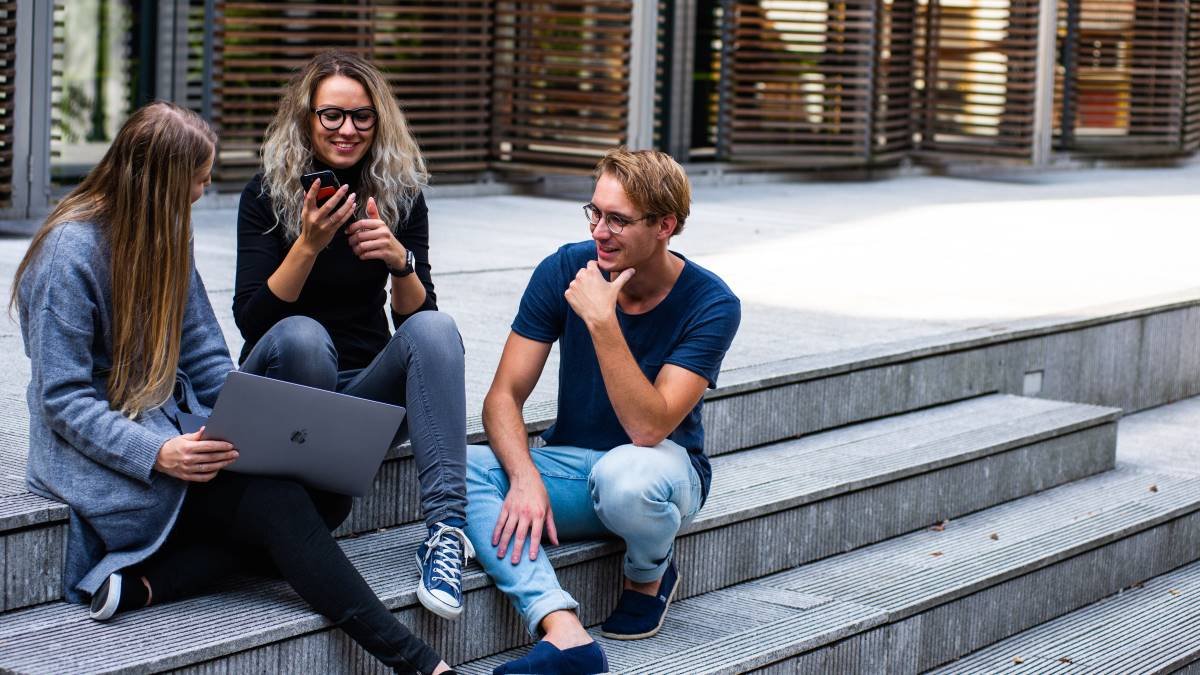 The Graduate Internship Pathway (GIP) was created for international students looking to immigrate to Manitoba after having completed a Master's or Ph.D. through either the Accelerate or Elevate internship programs. One of the major perks of this program is that it does not require a Canadian job offer to apply.
How to Apply to This Pathway
Step 1: Ensure your Eligibility
There are specific requirements that all applicants must fulfill to be considered for this pathway. They are as follows:
| Criterion | Requirement |
| --- | --- |
| Education | You must have completed a master's or Ph.D. in Manitoba. |
| Internship | You must have completed a Mitacs Elevate or Accelerate internship with an eligible enterprise in Manitoba |
| Settlement Funds | If you don't meet the LICO requirements, you can still apply to this pathway provided you are employed in a full-time, long term or permanent position in Manitoba. |
An RCIC will give you a full evaluation and help you find which program you're best eligible for. Not only that, but an RCIC will help and guide you through your application process to ensure your application goes smoothly.
Once you ensure you're eligible for this program, the next step is to start putting together your application.
Step 2: Create an Expression of Interest (EOI) Profile
An EOI is an online profile that you can either create when you are applying for the Manitoba Express Entry Pathway via the Express Entry System, or directly to the PNP site for your chosen province. An EOI for Manitoba shows your interest in moving to a specific province and immigrating to Manitoba via a PNP.
Canada's EOI system works in a broadly similar way to the Express Entry pool system where all applicants are entered into a pool and the top applicants receive a Letter of Advice to Apply (LAA) for the MPNP.
Applicants are scored based on their education, age, language ability, work experience, connections to Manitoba and risk assessment.
Step 3: Receive your Letter of Advice to Apply
Once you receive your LAA, you need to complete your full application. You can complete this online on the Manitoba provincial government site. At this point, you submit the documents required for the MPNP.
Step 4: Submit your Application
Once you've gathered the specified documents, scanned them and uploaded them to the MPNP site, it's time to pay the processing fee and submit.
Ensuring your application is complete can often be a difficult and confusing process, and if your application is incomplete, it can lead to delays and your application will be returned to you. In the event of dishonesty, your application will be rejected. Working with an RCIC can ensure that doesn't happen.
An RCIC can create your EOI profile and manage your application on your behalf. If you work with an RCIC, all you need to do is complete an eligibility assessment and apply directly to the province. The RCIC will take care of the rest.
Career Employment Pathway
The Career Employment Pathway is specifically for recent graduates of a Manitoban Designated Learning Institution (DLI) who have completed their post-secondary studies and plan on living in Canada by moving to Manitoba permanently and are working towards becoming permanent residents. This pathway allows graduates to gain Canada PR via an employer-specific stream. This stream is also designed to encourage Manitoban employers to provide job opportunities to international students.
The application process for the Career Employment Pathway is broadly similar to that of the Graduate Internship Pathway. However, there are a few differences in eligibility criteria that you must take into account. The eligibility criteria for the Career Employment Pathway are as follows:
| Criterion | Requirement |
| --- | --- |
| Current Employment in Manitoba | You must have a full-time job from an eligible Manitoba employer, with at least a 1-year employment contract from Manitoba's In-demand occupations list, consistent with your completed study program. |
| Settlement Funds | You do not need to demonstrate liquid funds equivalent to LICO requirements if you are employed in a full-time permanent position in Manitoba. |
If you're looking for affordable options to continue your education in Canada, here's our list of Canada's cheapest colleges.
International Student Entrepreneur Pathway (ISEP)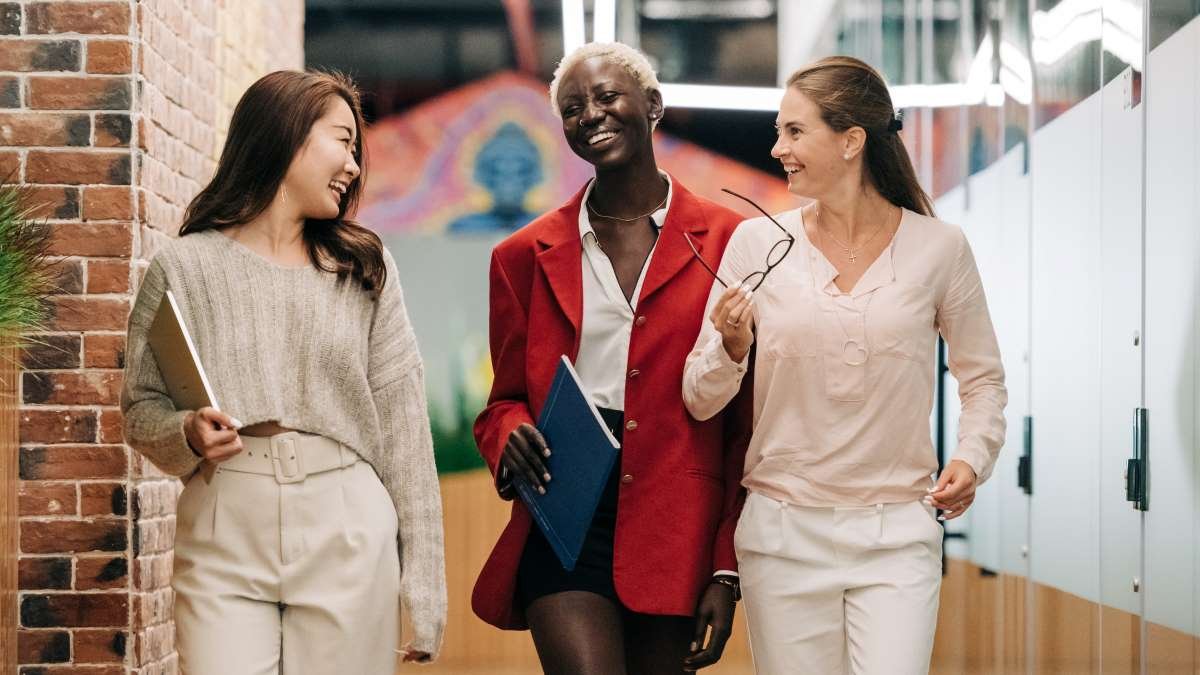 This pathway allows up to 20 international student graduates from Manitoba to create an enterprise, rather than find employment in Manitoba. This stream has a very different application procedure with different eligibility requirements compared to the other streams. So, if you plan on starting a business while living in Canada, you must ensure you follow the application steps very closely.
Step 1: Ensure Your Eligibility
Before you even begin the full application process, you must ensure you're eligible for the International Student Entrepreneur Pathway. The eligibility criteria are as follows:
| Criterion | Requirements |
| --- | --- |
| Age | Applicants must be between 21 and 35 |
| Business Experience | You must have a full business plan which you must submit as part of your MPNP application. |
| Education | While applicants must have completed a post-secondary program in Manitoba, studies, work or business experience outside of Manitoba is also beneficial. |
| Net Worth | While there is no set minimum net worth, your net worth or source of funds is considered when the Manitoba immigration authorities evaluate your business plan. Your net worth must be verified by a third-party supplier that the MPNP has approved. |
| Business Performance Agreement | If your application is approved, you must sign a Business Performance Agreement (BPA). If you don't the MPNP cannot allow you to implement your business plan in Manitoba. |
Step 2: Get To Know Manitoba
Before you're allowed to apply for the MPNP, you must attend an ISEP information session on the MPNP's website and complete an eligibility Self Assessment Form, an Interest Guideline form and a Business Concept form. You can find these forms on the MPNP website.
This information session will explain life and business in Manitoba. You are also encouraged to research your business concept to ensure it fits into Manitoba's business landscape.
Step 3: Submit Your Initial Forms
Once you have completed your research sessions, you must submit the Self Assessment Form, Interest Guideline form and Business Concept form, as well as a Code of Conduct for Immigration Representatives Form, if you utilize the services of an RCIC.
An RCIC can help you ensure you fill out your forms and documents correctly and that your business research is up to standard based on the MPNP..
Step 4: Submit Your Full Application
Once you submit your initial forms, the MPNP will respond via email. This email will confirm whether or not your business concept meets the minimum ISEP requirements. If you do not meet requirements, your concept will not be reviewed.
However, if your application is approved, you will receive an LAA, which will outline the period you have to submit the remaining documentation. The LAA will also fully explain the application submission process for your specific application. You must submit all of the necessary forms via email. However, you may submit your supporting documentation on paper via mail or in person but this may slow your application process.
You must also pay the $2500 application fee when you submit your documentation. If you want to know more about visa application fees and processing times, look at this page.
What Happens After You Apply?
After you apply, your application will be reviewed
FAQs
Can you become a Canadian citizen through this stream?
No. However, once you get your Canada PR via this stream, you can begin the process of becoming a Canadian citizen. You can learn more about this process here.
Does the MPNP have other streams and pathways?
Yes. Under the MPNP there are pathways such as the Farm Investor Pathway, the Manitoba Business Investor Stream, the Employer Direct Recruitment Pathway, the Human Capital Pathway and the Manitoba Work experience pathway among others. For a full breakdown of all the streams under the MPNP, click the banner below.
Can I apply for Canada PR through the Manitoba International Education Stream if I didn't study in Manitoba?
Graduates from other provinces of Canada may not be eligible under this stream but may be eligible under the renewed Skilled Worker in Manitoba Stream. However, graduates of the renewed Skilled Worker in Manitoba Stream (SWM) must have strong ties to the province in other ways, and must meet Manitoba's minimum language proficiency.
Immigrate to Manitoba with the IES
Now that you have a breakdown of all of the major IES pathways and how you can apply, it's time to start your application process. We recommend you consult an RCIC to ensure your application goes smoothly and that you complete every step correctly for your Canadian journey.