The Express Entry System was designed in 2015 by Immigration, Refugees and Citizenship Canada (IRCC) as an initiative to help skilled working individuals from countries worldwide immigrate to Canada hassle-free, to serve the purpose of building Canada's ever-growing and evolving economy. The Comprehensive Ranking System (CRS) is a point-based system that was also created to support this initiative and ensure that the process to do so is simplified and easy for anyone.
This system uses the CRS score as a medium to score candidates that apply through one of the federal government's skilled worker programs. These programs are all designed to meet in-demand occupations. This points-based system assists the Canadian government to select the best candidates to live and work in their country.
The Express Entry system is one of the most popular and effective processes that include many different immigration programs that cater to people from all walks of life.
What Is the Comprehensive Ranking System?
With their focus on immigration and the prospective future of the country, the Canadian government plans to welcome over 1.2 million people that can contribute to the economy. Through the Express Entry System, their target for 2021 to 2023 are as follows:
2021 - 108,500
2022 - 110,500
2023 - 113,750
Falling under the Express Entry system, the Comprehensive Ranking System (CRS) is very easy to understand. The process to apply through an Express Entry system involves applying through one of the three Federal Economic Immigration programs. To apply, you must create an online profile that will allow the Express Entry system to score your application, which will determine if you are eligible to receive an Invitation to Apply (ITA).
Scoring high enough to be issued an ITA is like getting a golden ticket that secures your entry to Canada. If you receive one, you are permitted to accept or decline it within 60 days. If you accept it, you will receive your visa and be able to move to Canada permanently. If you fail to accept it in the given period, your application will not be successful.
The Canadian government has worked hard to ensure that the immigration system is fair and allows everybody an opportunity to apply to live and work in Canada. When you submit your application, it enters the Express Entry Draw and gets measured among a pool of applicants. Since every application needs to score a certain number of points to be considered eligible for the issuing of an ITA, you can apply for a visa as many times as you like. With the Express Entry draw taking place every two weeks, you also don't have to wait too long to apply again. When you apply, however, your score should preferably have increased for you to have a better chance for your application to be successful.
Many factors get considered with the CRS calculator, most of which can be improved for any future reapplications.
The Process to Apply for Permanent Residency
To rank high based on your Express Entry points, you must first learn if you meet the basic requirements. This must be followed by creating your online Express Entry profile that is to be submitted with the following documents:
Passport
National Occupation Classification (NOC)
Education credential assessment report
Recent language tests, including the International English Language Testing System (IELTS) or Canadian English Language Proficiency Index Program (CELPIP), and/ or Test d'Evaluation de Français (TEF)
Canadian job offer (if you have one)
Provincial Nomination (if you have one)
Once done, you will receive your CRS score out of 1,200 points, upon which you could receive an ITA to apply for permanent residence in Canada. It is important to take note that the score required changes with each draw. When you apply, your application will remain in the pool for one year.
After this phase, you will be required to do the following:
Provide Proof of Funds that shows you can support yourself and your family
Provide Police Certificates that shows a clear criminal record in every country you have ever lived in
Get a medical examination from a certified health professional and provide proof that you are in good health
Provide job letters from each of your previous employers that show you have valid work experience
If you already have a job offer, you must provide an LMIA that must be issued from your new employer
CRS Scores Are Determined Based On These Factors:
Applicants rank on the Comprehensive Ranking System based on four primary factors:
Human Capital Factors
Skill Transferability
Spouse or Common-law partner
Additional Factors
These factors take the following into account to determine your CRS score:
Age
Education qualifications
Work experience
Language skills (English and/ or French)
Job offers (if any)
Adaptability to living in Canada
Spouse or common-law partner
If you score higher on the Comprehensive Ranking System, your chances of gaining permanent residency in Canada will increase. The maximum number of points you can score is 1,200, of which 600 points consist of core points and 600 points consist of additional points.
CRS Core Points consist of the following:
Skills and work experience
Spouse or common-law partner's credentials and factors, including age, language skills, education, etc.
Skills transferability
Additional Points consist of the following:
Canadian qualifications (degrees, diplomas, or certificates)
Valid job offer(s)
Provincial Nomination from a province or territory
Strong French language skills
A sibling that lives in Canada or is a permanent resident
Total points you can score under four main categories
SECTION A - Core/Human Capital
Criteria
Maximum Points With Spouse
Maximum Points Without Spouse
Age
100
110
Education
140
150
Language Skills (English/French)
150
160
Canadian Work Experience
70
80
SECTION B - Spouse or Common-Law Partner
Criteria
Maximum Points
Education
10
Language Skills (English/French)
20
Canadian Work Experience
10
SECTION C - Skills Transferability
Education
Maximum Points
Language Skills (English/French) + Education
50
Canadian Work Experience + Education
50
Foreign Work Experience
Maximum Points
Language Skills (English/French) + Foreign Work Experience
50
Foreign Work Experience + Canadian Work Experience
50
Certificate of Qualification (Trades)
Maximum Points
Language Skills (English/French) + Education Certificate
50
SECTION D - Additional Points
Criteria
Maximum Points
Brother and Sister Living in Canada
15
French Language Skills
30
Post-Secondary Canadian Education
30
Arranged Employment
200
Provincial Nomination
600
What We Do to Help You Increase Your CRS Score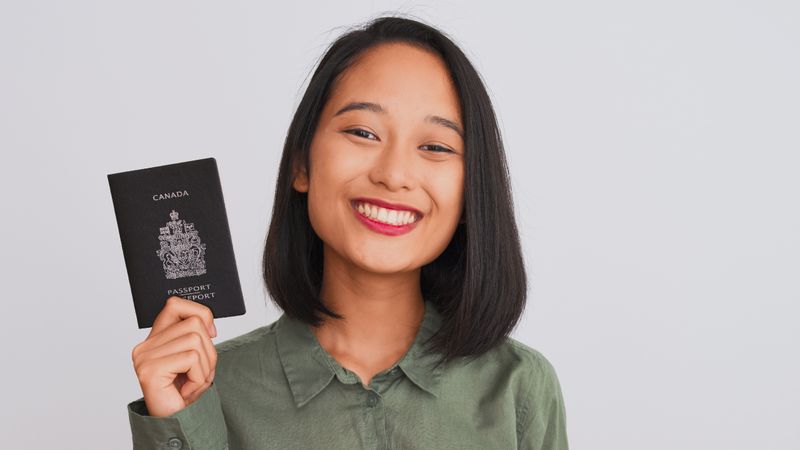 To improve your CRS score, there are several factors that you can work on to earn more points under the Comprehensive Ranking System. With the opportunity to improve, it's no doubt that you will manage to reach that magic number to get you an ITA, accept it, and receive eligibility status to finally move to Canada.
With all the information in your hands, CanadianVisa.org can lend a helping hand to determine whether you are eligible for the visa you would like to apply for.
We are affiliated with Regulated Canadian Immigration Consultants (RCICs), all of whom are situated in Canada and understand what it takes to move, live, work, and even study in the Great White North successfully. Whether you need advice on how to earn more Express Entry points, assistance to complete your application, or perhaps even advice on which immigration program to opt for to make the successful move, we are here and ready to correspond with you and answer everything you need to know.