Have you ever heard the phrase "Canadian permanent residency" before? Well, it's likely you have because it's hot on the lips of immigration hopefuls across the globe. Why? Because Canada is considered to be one of the top immigration destinations in the world.
To show you just how popular this land of maple leaves is with foreigners in search of greener pastures, here are the statistics:
A record-breaking 405,000 new permanent residents came to Canada in 2021. This broke a record set in 1913.
Last year, the country reached its 2022 target by welcoming over 431,000 new permanent residents.
So, if Canadian Permanent residency is on your list of things to obtain in 2023, you're in luck. The Government of Canada plans to welcome 365,000 more newcomers this year. Ready to resettle here? Then check out this comprehensive guide to Canada Permanent Residency.
What is Canadian Permanent Residency?
You get Canadian Permanent Residency when the Canadian government grants you permanent resident (PR) status. If you have PR status, you will be able to live in Canada legally. However, you will not be a Canadian citizen.
According to Immigration Refugees and Citizenship Canada, refugees who have entered Canada from another country can gain Canadian Permanent Residency via the Government-Assisted Refugee Program or the Private Sponsorship of Refugees Program. If you claim refugee status, you will not immediately become a Canadian Permanent resident. Your claim will first be required to gain approval from the Immigration and Refugee Board. Once this is done, you will have to apply for permanent resident status.
Your Rights as a Canadian Permanent Resident
As a Canadian permanent resident, you can:
Receive free healthcare
Live and work in Canada
Receive protection under Canadian law and the Canadian Charter of Rights and Freedoms
As a permanent resident, you'll need to:
Pay taxes
Respect federal and provincial, and municipal Canadian law
As a permanent resident, you cannot:
Vote for a political party or
Run for political office
Hold certain jobs that have a high-level security clearance requirement
Remain in Canada if you are convicted of a serious criminal offense and have been told to leave the country
Note: There is a time limit on how long you can live outside of Canada. To keep your PR status, you must live in Canada for at least 730 days or two years within a five-year period.
You can lose your PR status if:
You don't meet the residency obligation, for example, if you are outside of Canada for more than three years within five years
You are convicted of a serious crime, you'll lose your status and risk being deported from Canada
You also lose your permanent resident status when you become a Canadian citizen
Your Canadian PR Card
This wallet-sized permanent resident card is the official proof of your status as a permanent resident of Canada. If you travel outside of Canada, you must show your permanent resident card to border authorities when you return to Canada.
Pathways to Canadian Permanent Residency
Express Entry System
The Express Entry system is a popular pathway to Canada because it is fast and efficient. Processing will take just six months, so it is the fastest way to reach the Great White North. Applying via the Express Entry system, you'll have a choice of three federal economic immigration programs:
The Federal Skilled Worker Program (FSWP) is for skilled workers with a degree from a recognized university. You must have skilled work experience and proficiency in one or both official Canadian languages.
The Federal Skilled Trades Program (FSTP) is for skilled tradespeople with a recognized diploma or job-specific training. You must be proficient in one or both of Canada's official languages. You will also need a minimum of two year's paid work experience and meet the job requirements as per the country's National Occupational Classification.
The Canadian Experience Class (CEC) program is for skilled workers who have been in Canada for a minimum period of 12 months on a study permit, work permit, or Working Holiday Visa. As with the other two programs, you will have to have the language skills needed for your occupation.
Provincial Nominee Program (PNP)
The Canada Provincial Nominee Program (PNP) is perfect for settling in a particular Canadian province. With permission from the Government of Canada, 11 Canadian provinces and territories nominate foreigners who wish to settle there. With more than 80 PNP programs across Canada, provinces and territories are able to nominate eligible economic immigration candidates for Canadian Permanent Residency.
This pathway is for you if:
You'll add value to the province's labor
Are committed to settling a specific province
Want to live in Canada permanently
Canada's PNP Canadian Provinces and Territories
Your two options for PNP application:
Direct application to your province or territory of choice; or
Express Entry
Quebec Skilled Workers Program (QSWP)
The Quebec Skilled Worker Program (QSWP) is the Quebec edition of Express Entry's Federal Skilled Worker program. It was designed to allow skilled foreign workers and their families to settle in Quebec as permanent residents.
The program will evaluate your profile according to set requirements to gauge the contribution you'll make to the economy and culture of Quebec. You will be assessed on:
Your Education
Your Age
Language Abilities
Your Employment Experience
Your Marital Status
A Connection You May Have With the Province
An Offer of Employment
Atlantic Immigration Pilot (AIP)
The Atlantic Immigration Pilot - which is now called the Atlantic Immigration Program - was established to provide a pathway to Canada's Atlantic Provinces for workers who are skilled in occupations that are in demand in these regions.
So if you'd like to live and work in a province such as Nova Scotia, New Brunswick, Prince Edward Island, and Newfoundland & Labrador, you'll find that each is overflowing with opportunities.
Occupations that are in demand in Atlantic Canada include:
Fish and seafood processing workers
Hospitality managers
Dentists
Retail workers
Butchers
Rural and Northern Immigration Pilot (RNIP)
Canada's Rural and Northern Immigration Pilot (RNIP) is designed to facilitate economic immigration to smaller communities within the Great White North. It is community-driven, so participating communities take ownership when it comes to drawing newcomers to their area. They will match them to the available vacancies and connect newcomers to community members who can help them settle.
Before you apply to this program, it's a good idea to research the participating communities and find one that matches your needs. Participating communities include:
Altona/Rhineland, Manitoba
Brandon, Manitoba
Claresholm, Alberta
Moose Jaw, Saskatchewan
Sudbury, Ontario
Vernon, British Columbia
Learn more about pathways to Canadian Permanent Residency below.
Requirements For Canadian Permanent Residency
While each pathway to Canadian Permanent Residency has its own set of criteria, there are general requirements you will need to meet to apply for most. This includes:
Proving your Proficiency in one of Canada's Official Languages. You'll have to provide International English Language Testing System (IELTS) test results
Providing an Education Credential Assessment (ECA) if you apply through the Federal Skilled Workers Program
Having sufficient funds to support your application
Providing proof of Education if you don't need an ECA
Proof of Age - such as birth certificate
Employment documents - a Job offer, reference letter, pay slips
Medical and Police Clearance Certificate
Travel document - your passport
Top Benefits of Being a Canadian Permanent Resident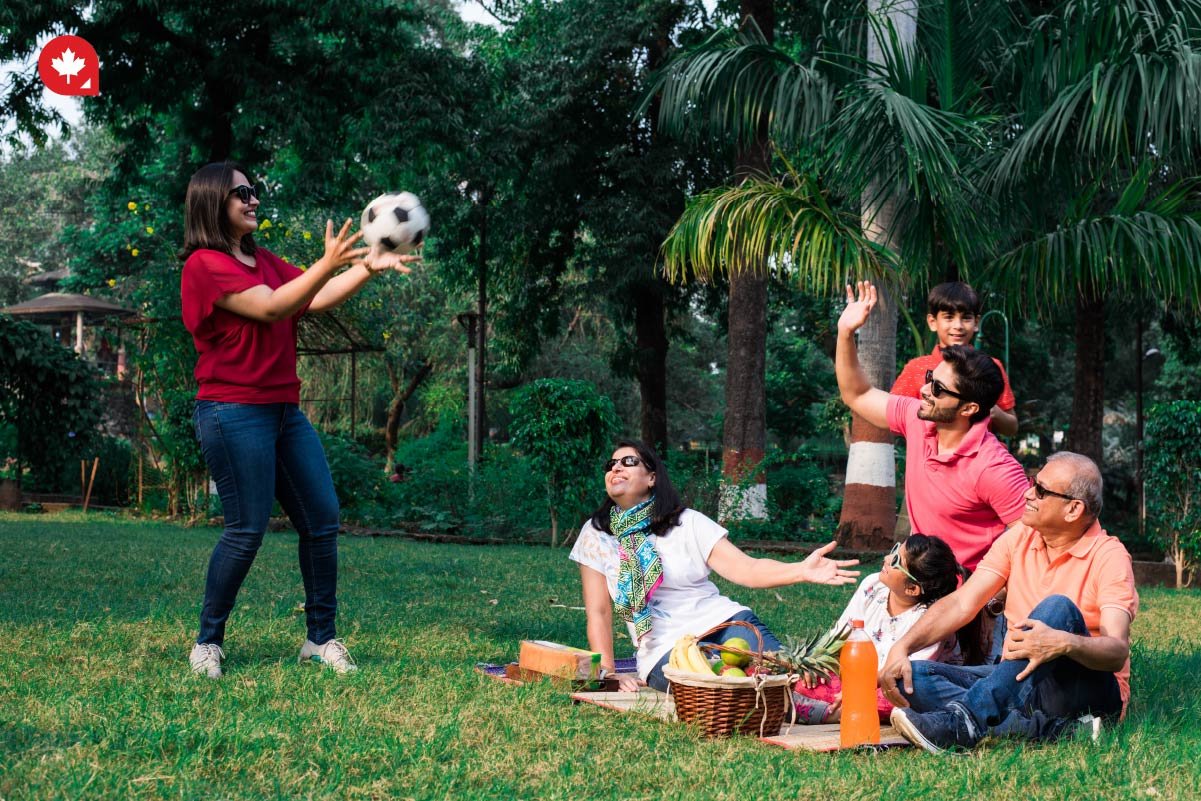 There are many benefits of becoming a Canadian permanent resident. Take a look at them below.
You Can Live and Work Anywhere in Canada
Permanent resident status allows you to legally live and work anywhere in Canada. This allows you to freely move to a different province if you wish, and you don't have to work in one province or territory for a specific employer. Learn more about Canada's provinces.
You Can Start a Business in Canada
Not only can you start your own business after you've successfully immigrated to Canada, but there are also added benefits. You can get rewarding opportunities to start your business in Canada as a businessperson. For example, you'll be able to run your business in one of the most cost-effective places, as the cost of operating a business in Canada is low compared to other first-world countries such as the USA.
You Can Bring Your Family Along
Canada values the importance of family and wants to keep you and your loved ones together. Your family members can also live, study and work in Canada if they become permanent residents.
You Can Sponsor Your Family Members
As a permanent resident of Canada, you are allowed to sponsor certain residents if you are above 18 years of age.
You Qualify to Receive Social Benefits
As a Canadian permanent resident, you will be eligible for a number of social security benefits, such as pension benefits, if you have accumulated 40 work credit points. 40 work credit points are equivalent to 10 years of work in Canada.
Freedom to Move
Your PR card allows you to move to different provinces within Canada or outside the country multiple times.
You Can Extend or Renew Your Permanent Resident Card
Your PR card will most likely be valid for five years. However, some Canadian permanent resident cards are only valid for one year. The good news is you can apply to extend or renew your permanent resident visa.
You Can Apply For Canadian Citizenship
You are eligible to apply to become a Canadian citizen after living in Canada for three years during the past five years.
You Get to Live in a Safe and Secure Environment
Safety is usually one of the main concerns when moving - even if it's just to a new neighborhood. Moving to a new country can be especially daunting. Fortunately, safety is one less thing you have to worry about when moving to Canada. Canada promises secure and peaceful surroundings. The country has low crime rates, and the police are trusted, easy to contact, and quick to respond.
Your PR Status Can't be Taken Away From You
Your PR status can't be revoked unless you commit a serious crime.
Useful Tips When Applying for Canada Permanent Residency
The main thing you can do to increase the chances of your application for permanent residency if you're applying through the Express Entry system is to maximize your Comprehensive Ranking System (CRS) score. Here are five tips for increasing your CRS score.
Try to Gain More Working Experience in Your Field
If you work outside of Canada and have three years or more of official work experience, you should consider gaining one or two extra years of work experience. This can contribute to your skills' transferability points.
If you are already working in Canada on a Temporary Work Permit, you should also consider working a little bit longer. Having five or more years of official work experience can add more points to your CRS score.
Apply Through Available PNPs
PNPs are worth 600 CRS points. The maximum CRS score is 1,200. So you'll be halfway there just by getting a PNP nomination!
Get Another Educational Qualification
Although obtaining another qualification takes time. If you do so, though, you can earn two sets of benefits. Not only will you be able to get more human capital points, but you can also get more skills transferability points.
Try to Secure a Job in Canada Before Applying for Your PR
Not only is getting a job offer in Canada beneficial for you in many ways (such as having security and being able to rest assured, knowing you will be able to provide for yourself) but it can also earn you more CRS points.
To earn up to 200 CRS points more, the job will have to be:
Full-time continuous work
Paid employment
Job offer must be valid for at least 2 years
The offer must be in writing from the employer
Your Spouse Can Contribute to Your CRS Score Increase
Immigrating to Canada with your spouse or common-law partner can give you more CRS points.
FAQS
How Long do I Have to Stay in Canada to Keep my Permanent Resident Status?
You will have to have stayed in Canada for a minimum of 730 days during the last five years.
How Can I Track my Time Spent in Canada?
You can use a travel journal, ask an immigration official when you enter the country, or see if you are eligible when you apply for a new PR card.