Nowadays, it is essential to obtain a higher education. Why? If you are qualified, many doors of opportunity will open for you. In addition, higher education can equip you with the knowledge you may need to climb the corporate ladder of success.
A significant aspect of the success of your degree isn't just your level of study but also where you've completed your qualification.
Do you want a world-recognized degree to make your resume look impressive to future employers? Canada can help you out.
Thirty-two universities in Canada are among the best in the world, according to the 2023 Times Higher Education University Rankings. Below is the complete Canadian university list that can give you the perfect start to your career.
Higher Education in Canada
According to Times Higher Education University Rankings, Canada is among the most educated countries in the world. The approximate number of the Canadian population with a post-secondary education equates to 56% of adult citizens of the country. The Canadian education system has a prestigious reputation, with multiple highly-rated schools, colleges, and universities nationwide.
The University of Toronto is currently the best in Canada, with the University of British Columbia and McGill University in second and third place.
Studying in Canada has become an increasingly more affordable option for thousands of international students each year as globalization and immigration demands to Canada have been met with international student incentives issued by Canadian universities and Immigration, Refugees and Citizenship Canada (IRCC).
The IRCC also offers more postgraduate work and immigration options through the Postgraduate Work Permit (PGWP) for students who want to stay on and settle in the country permanently. Want to study in Canada? Here's all you need to know about the Canadian education system.
Colleges in Canada are typically smaller community colleges or specialized trade schools that grant certificates and diplomas. Some students in Canada will attend college to further prepare for university by obtaining credits that can be transferred over.
Universities in Canada place higher education to a high degree of significance. Thus, obtaining academic degrees such as bachelor's, master's, and PhDs in Canada carry more weight and importance than most universities worldwide.
A Canadian university qualification is priceless to the degree you may wonder how much it will cost. Canadian university tuition fees vary depending on the province, city, and programs you choose and which colleges or universities in Canada you decide to enroll in.
Enrollment Costs
The median Canadian university enrollment costs are between $29,714 for undergraduate degree programs and $17,744 for postgraduate degree programs in Canada.
Application processes differ per university, college, or trade school, with various requirements set by the institution. Here at Canadian Visas, we recommend starting your application immediately.
Rules for Higher Education Admission
Remember always to check the application dates of your chosen university or college. We recommend that you start applying 12 months before the end of the application.
Doing this will give you enough time to conduct your study permit application processes according to due process. Qualification for the Student Direct Stream makes you eligible for a study permit in as little as 20 days.
A holistic approach is a methodology Canadian higher education institutions employ when dealing with students, ranging from social well-being to learning capabilities. Making sure that there is a support system at school will always be encouraged, and many programs have been created to assist students.
Top 10 Universities in Canada
The following presents a list of Canada's major universities. We recommend prospective international students who want to study in Canada peruse each university and its programs before deciding which university to study.
Other Top Universities in Canada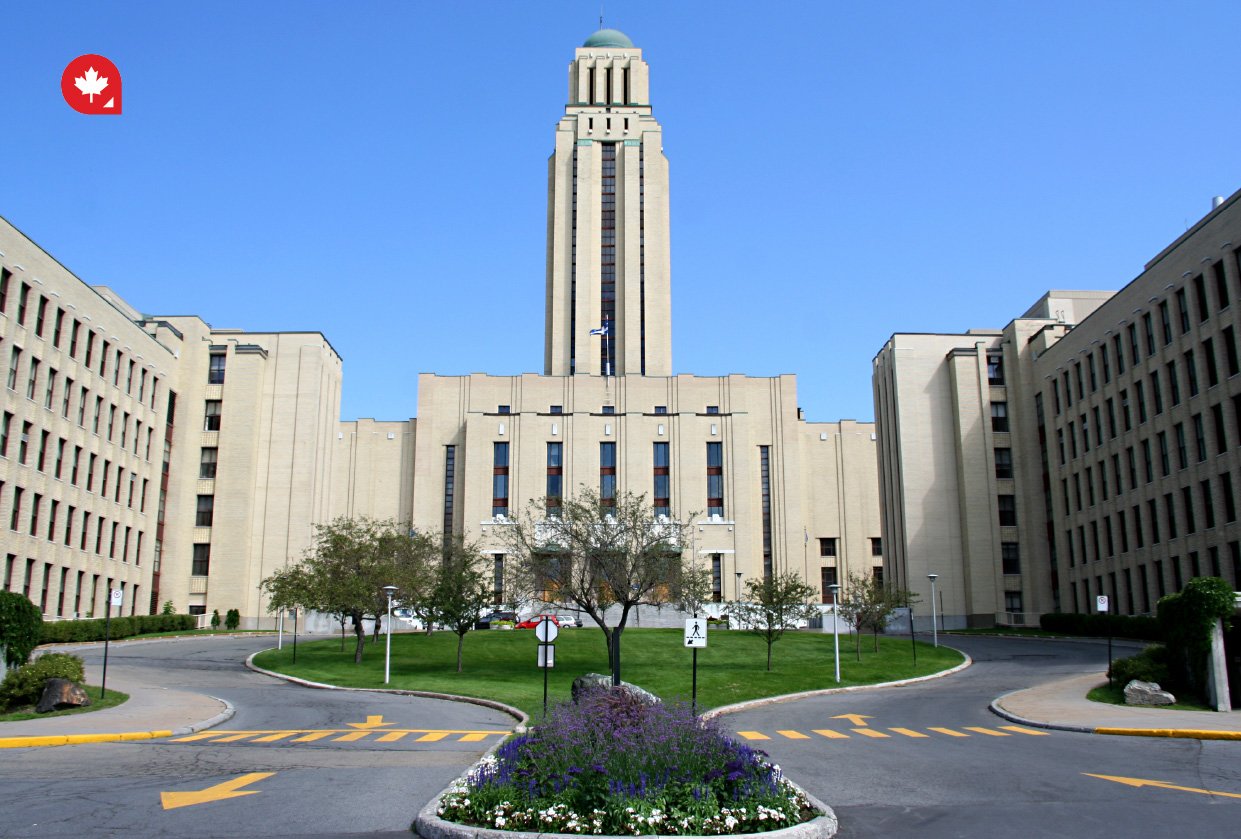 Should you not be impressed with the offers provided by the aforementioned top universities in Canada, we recommend that you turn your eyes to the following universities and see if they will sway your mind toward taking their offer to study.
Western University, London
Dalhousie University, Halifax
Université de Montréal, Montréal
Université Laval, Quebec City
Queen's University, Kingston
University of Manitoba, Winnipeg
University of Victoria, British Columbia
York University, Toronto
University of Guelph, Guelph City
University of Saskatchewan, Saskatoon
Carleton University, Ottawa
Concordia University, Montréal
Memorial University of Newfoundland, St. John's
University of New Brunswick, Fredericton
Ontario Tech University, Oshawa
Université du Québec, Québec City
University of Regina, Regina
University of Windsor, Windsor
Lakehead University, Thunder Bay
University of Northern British Columbia, Prince George
Ryerson University, Toronto
St. Francis Xavier University, Antigonish
University of Lethbridge, Lethbridge
Deciding to study in Canada introduces a monumental change to people's lives. To ensure you're adequately prepared for your journey, we recommend you contact one of our affiliated Regulated Canadian Immigration Consultants (RCIC). Outside of these, there are many fantastic places to study in Canada.
List of Universities by Province
Alberta Athabasca University Athabasca Concordia University of
Edmonton/li>
Edmonton MacEwan University Edmonton Mount Royal University
Calgary Springbank The King's University Edmonton
British Columbia
Capilano University
North Vancouver
Emily Carr University of Art + Design
Vancouver
Kwantlen Polytechnic University
Langley Surrey Richmond Cloverdale Surrey
Royal Roads University
Victoria
Thompson Rivers University
Kamloops
Trinity Western University
Langley
University of the Fraser Valley
Abbotsford
Vancouver Island University
Nanaimo
Manitoba
Brandon University
Brandon
Canadian Mennonite University
Winnipeg
St. Paul's College
Winnipeg
The University of Winnipeg
Winnipeg
Université de Saint-Boniface
Winnipeg
New Brunswick
Mount Allison University
Sackville
St. Thomas University
Fredericton
Université de Moncton
Moncton Edmundston Shippagan
Nova Scotia
Acadia University
Wolfville
Cape Breton University
Sydney
Mount Saint Vincent University
Halifax
NSCAD University
Halifax
Saint Mary's University
Halifax
Université Sainte-Anne
Pointe-de-l'Église
University of King's College
Halifax
Ontario
Algoma University
Sault Ste. Marie Brampton South Porcupine
Brescia University College
London
Brock University
St. Catharines
Huron University College
London
King's University College
London
Laurentian University
Sudbury
Nipissing University
North Bay
OCAD University
Toronto
Redeemer University
Ancaster
Royal Military College of Canada
Kingston
St. Jerome's University
Waterloo
Toronto Metropolitan University
Toronto
Trent University
Peterborough Oshawa
University of St. Michael's College
Toronto
University of Sudbury
Sudbury
University of Trinity College
Toronto
Victoria University
Toronto
Wilfrid Laurier University
Waterloo Brantford
Prince Edward Island
University of Prince Edward Island
Charlottetown
Québec
Bishop's University
Sherbrooke
École de technologie supérieure
Montreal
École nationale d'administration publique
Québec
HEC Montréal
Montréal
Institut national de la recherche scientifique
Québec
Polytechnique Montréal
Montreal
Université de Sherbrooke
Sherbrooke Longueuil
Université du Québec à Chicoutimi (UQAC)
Chicoutimi
Université du Québec à Montréal (UQAM)
Montréal
Université du Québec à Rimouski (UQAR)
Rimouski
Université du Québec à Trois-Rivières (UQTR)
Trois-Rivières
Université du Québec en Abitibi-Témiscamingue (UQAT)
Rouyn-Noranda
Université du Québec en Outaouais
Gatineau
Université TÉLUQ
Québec
Saskatchewan
Campion College
Regina
First Nations University of Canada
Regina Saskatoon Prince Albert
Luther College
Regina
St. Thomas More College
Saskatoon
Interesting Facts About Universities in Canada
Influential people like the wealthiest man in the world, Elon Musk, actor Ryan Reynolds and writer Malcolm Gladwell chose to study in Canada;
Ontario is the Canadian province with the most public universities - 22 to be exact;
Canadian universities offer scholarships to international students to make it easier to study in Canada;
If you study in Canada and have children, they can go to a Canadian primary and secondary public school for free;
You can get up to 25 points for your education in the Comprehensive Ranking System if you obtain a degree and want to continue to live in Canada after your studies.
You must fulfill specific criteria and follow a particular application process to get a Canada study permit.
How to Apply to Study at a Canadian University
Canada offers quality education from well-renowned universities, and international students in Canada can look forward to internationally recognized qualifications.
So get the ball rolling before the new year and learn more about the process of enrolling at Canadian universities and the suitable immigration programs you can explore for your Canada study permit.
Study Permit
A Canada study permit is a document issued for international students who want to pursue their studies at Designated Learning Institutions (DLIs) in Canada. In this case, foreign nationals who wish to live and work in Canada will require a study permit to study or conduct any academic, professional, vocational or other educational activities if they undertake more than six months in Canada.
Additionally, they must ensure they have all the documents you need before applying. However, should your course be less than six months in Canada, you can do so under Canada's Visitor Visa (Tourist Visa).
Who can Apply
You can apply for a Canada study permit you:
Are enrolled at a Designated Learning Institution
Prove you have enough money to pay for your tuition, living expenses and return transportation for yourself and your family.
Obey the law, have no criminal record and get a police certificate if required.
Show that you are in good health and get a medical exam if required
Prove to an officer that you will leave Canada when your study permit expires
Students who want to live and work in Canada must have their student visa approved to receive a port of entry letter of introduction, which must be shown to the border official once they arrive in Canada.
After that, you will receive your study permit and an Electronic Travel Authorization (eTA) or temporary resident visa to enter Canada. We advise that you have a hard copy of all required documents should the official request it at your port of entry.
Applying for a Student Visa
Once you've found your ideal Canadian university with an acceptance letter, you must apply for your study permit. We give you a brief breakdown of the steps involved when applying for a study permit below:
Step 1: Check Your Eligibility
You must ensure that you meet the criteria of the DLI you applied to and the program criteria.
Step 2: Secure an Acceptance Letter
Secure an acceptance letter from a Designated Learning Institution (DLI).
Step 3: Gather Your Documents
Gather your important documents like your passport, proof of finances, proof of acceptance, and any other required documents:
Step 4: Pay the Application Fees
According to the official Canadian government site, a study permit fee is $150. After that, submit your application.
Kindly note: We urge International students to be thorough in the information they provide on their application, as the data must later be validated with the necessary supporting documents.
How We Can Help you Move to Canada to Study at a Canadian University
International students in Canada have access to many universities and colleges that offer scholarships and mentorships to kick-start their student journey. If you have decided to pursue your studies in Canada, you need to know about the suitable universities and colleges in Canada.
Taking the first steps on your Canadian journey can often be daunting if this is your first time. To ensure your trip starts on the best foot, click the button below to talk to an RCIC who can give you the breakdown of your eligibility and how to ensure you can study in Canada.
FAQs
What is the Most Important Thing to do to Ensure You can Study in Canada?
Making sure that you secure an offer to study at a Canadian Designated Learning Institution is the most important thing you can do to make sure that you secure a spot at a Canadian university.
What is the Best University in Canada to Study at as an International Student?
The best university for international students in Canada is the University of Toronto. It has approximately 27,536 international students, representing roughly 25% of the overall student population.
Which University in Canada has the Most International Students?
The university with the most international students is the University of Toronto which has a whopping 27,536 international students.