Are you wanting to pursue your studies in the Great White North and looking to live and work in Canada upon completing your studies?
Canada offers quality education from well-renowned universities and international students in Canada can look forward to internationally recognized qualifications. So get the ball rolling before the new year and learn more about the process of enrolling at Canadian universities and the suitable immigration programs you can explore for your Canada study permit.
In this article, we will dive into how to get a Canada study permit, the requirements and appropriate streams for international students in Canada or applying from their home country.
What is a Canada Study Permit?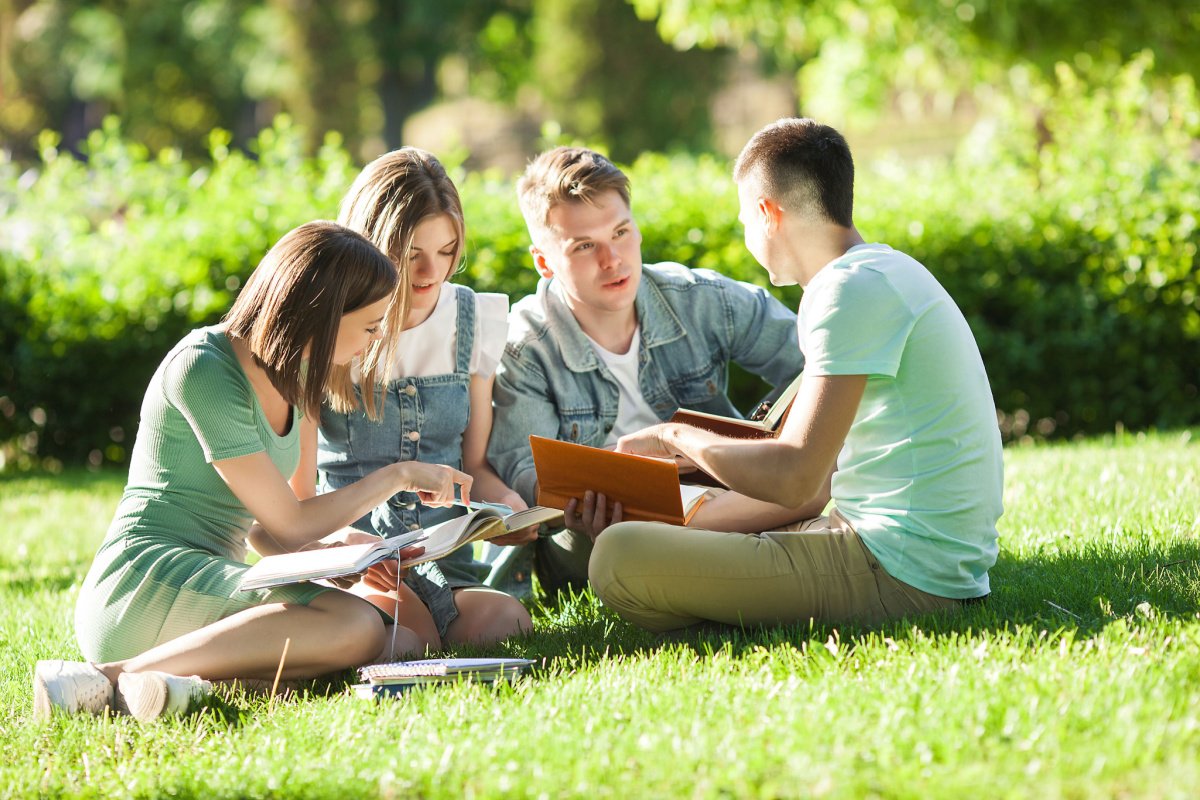 A Canada study permit is a document issued for international students who want to pursue their studies at Designated Learning Institutions (DLIs) in Canada. In this case, foreign nationals who wish to live and work in Canada will require a study permit to study or conduct any academic, professional, vocational or other educational activities if they undertake more than six months in Canada. Additionally, they must ensure that they have all the documents you need before you apply. However, should your course be less than six months in Canada, you can do so under Canada's Visitor Visa (Tourist Visa).
Who can Apply for a Canada Study Permit?
You can apply for a Canada study permit you:
Are enrolled at a DLI.
Prove you have enough money to pay for your tuition, living expenses and return transportation for yourself and your family.
Obey the law, have no criminal record and get a police certificate if required.
Show that you are in good health and get a medical exam if required.
Prove to an officer that you will leave Canada when your study permit expires.
Students who want to live and work in Canada must have their student visa approved to receive a port of entry letter of introduction, which must be shown to the border official once you arrive in Canada. After that, you will receive your study permit and an Electronic Travel Authorization (eTA) or temporary resident visa to enter Canada. We advise that you have a hard copy of all required documents should the official request it at your port of entry.
On April 14th, 2021, Immigration, Refugees and Citizenship Canada (IRCC) implemented a new pathway for temporary residents who are already in Canada as temporary workers. The following examines how you can go from temporary to a permanent (TR to PR) Canadian resident.
How To Apply for a Canadian Student Visa

Once you've found your ideal Canadian university and have obtained an acceptance letter, you must apply for your study permit. We give you a brief breakdown of the steps involved when applying for a study permit below:
Step 1: Check your Eligibility
You must ensure that you meet the criteria of the DLI you applied to and the program criteria.
Step 2: Secure an Acceptance Letter
Secure an acceptance letter from a Designated Learning Institution (DLI).
Step 3: Gather Your Documents
Gather your important documents like your passport, proof of finances, proof of acceptance, and any other required documents:
Show proof of your acceptance - once you have successfully applied to the university or school of your choice, they will issue you an acceptance letter.
Proof of Identity - to travel to and study in Canada, you will need a valid travel document, such as a passport. Anyone accompanying you will require the same.
Proof of Financial Support - you must show you have the financial resources, aide, or a third party assisting you to cover your tuition and living expenses while in Canada.
A letter explaining or motivating why you want to study in Canada (letter of explanation.
A certificat d'acceptation du Québec (CAQ) for those who want to study in Quebec.
A custodian declaration for minors.
A police certificate.
A medical exam.
Your language testing results. Learn more about the International English Language Testing System (IELTS) test here.
Your biometrics (fingerprints and photo).
And other relevant documents may be subject to the country or region.
Step 4: Pay the application fees
According to the official Canadian government, a study permit fee is $150. After that, submit your application.
Kindly note: We urge International students to be thorough in the information they provide on their application, as the information must later be validated with the necessary supporting documents.
For guidance on how to go about the process, speak to our Regulated Canadian Immigration Consultants (RCICs), and we will assist you with the following:
Offer guidance on a suitable DLI that fits your budget and student needs. We have a partnership with Evergreen College for better tuition rates.
Advise on suitable programs and assess if you're eligible to apply for the Post Graduation Work Permit Program (PGWP).
Our student advisors on board will assist in writing a motivational letter for visa purposes.
Create your student visa portal that allows you to upload documents and ask questions to your student advisor during the study permit application process.
Optimize the chances of your successful application and apply for your study permit on your behalf.
Ensure you have the right step-by-step guidance throughout the process.
Suitable Immigration Programs
If you are an international student who wants to study in Canada, you should know more about the Student Direct Stream (SDS) for international students. Let's dive into the SDS below:
What is the Student Direct Stream (SDS)?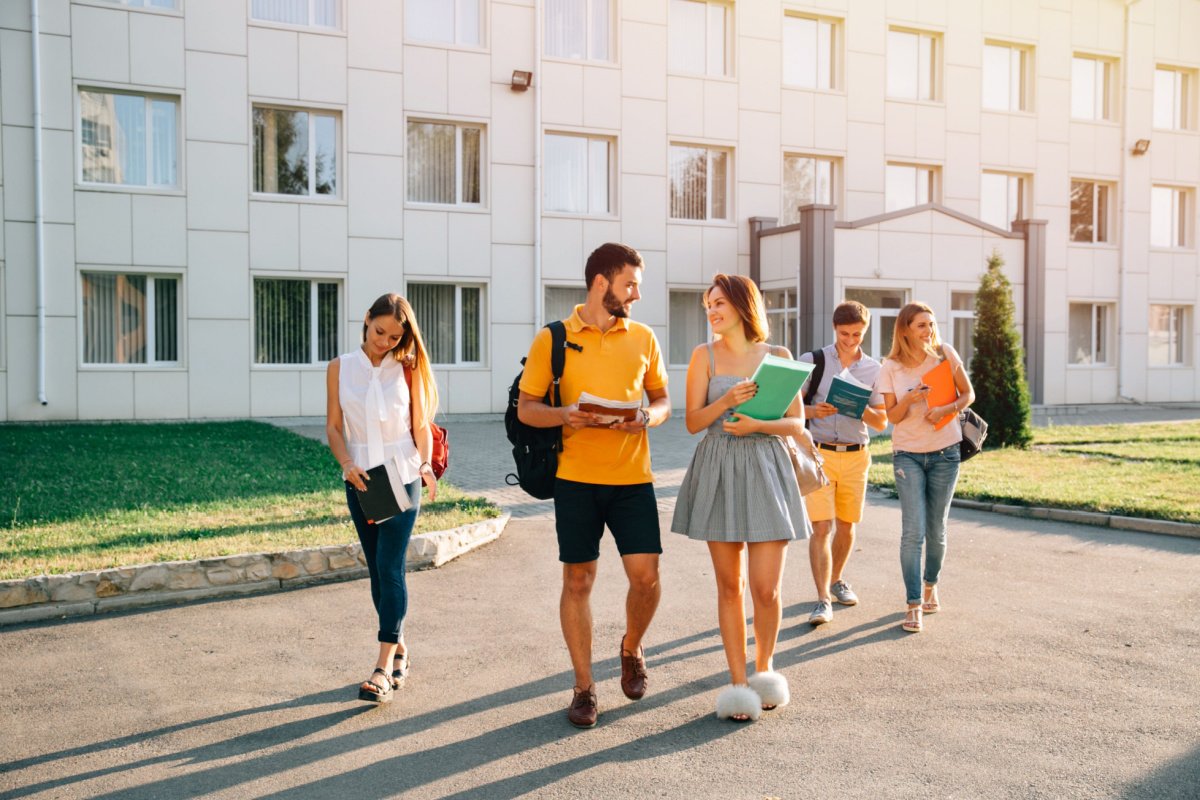 Canada has a fast-tracked application option for students from certain South American, Asian, and African countries.
If you're a citizen from one of the following countries, you could have your Canada study permit processed in as little as 20 calendar days. The following countries are eligible to apply under the Student Direct Stream.
Antigua and Barbuda
Brazil
China
Colombia
Costa Rica
India
Morocco
Pakistan
Peru
Philippines
Senegal
Saint Vincent and the Grenadines
Trinidad and Tobago
Vietnam
Canada's Student Direct Stream allows students from the countries mentioned above to apply to study in Canada through an expedited process.
Besides being a resident of one of these countries, students are also required to meet the requirements set out by the Canadian Government site. To simplify the application process, view the full program requirements here.
Top Tip: your spouse or common-law partner and dependent children may be able to enjoy faster processing, too, if they will be accompanying you on a:
Visitor Visa;
work permit; or
study permit.
Please note that you must submit your applications together to enjoy this perk.
How Do I Apply for Canada's Student Direct Stream?
Step 1: Always meet the eligibility criteria and gather all supporting documents.
Gather Supporting Documents and ensure you have all the required documents certified.
Step 2: Apply Online
Apply Online to the Student Direct Stream and follow the complete application process. You must have the following documents in order:
All supporting documents.
A scanner or camera to create electronic copies to upload.
A valid credit or debit card to pay for your visa application.
Step 3: Submit Your Application and Pay Your Fees.
Once your application has been completed thoroughly, you must pay your visa fees. To avoid delays in processing times, ensure that you pay your biometrics fees simultaneously as when you pay your visa fees.
Top Canadian Universities for International Students in Canada
International students in Canada have access to a wealth of universities and colleges that offer scholarships and mentorships to kick-start your student journey. If you have decided to pursue your studies in Canada, you need to know about the suitable universities and colleges in Canada.
For your convenience, find out more about the DLIs in Canada and how you find your DLI here. Alternatively, explore our resources on the five cheapest universities in Canada here and learn how to apply to Canadian universities.
FAQS
Can I Study in Canada without IELTS?
The answer is yes. You don't necessarily need to take the IELTS test to study in Canada. Some schools in Canada provide international students with the necessary options, such as the Canadian Academic English Language (CAEL) assessment and the Duolingo English Test.
What should I study in Canada to get PR?
What you decide to study is your choice. However, our immigration experts can assist you with suitable programs or advise you on the ideal DLI that will accommodate your student's needs and circumstances. Additionally, our RCICs can assist with applying for the Post-Graduation Work Permit (PGWP).
Is Canada's Student Visa Open?
Yes, you can apply for your Canadian student visa but you must adhere to travel COVID-19 measures, which include being fully vaccinated, among other criteria.
What is a Guaranteed Investment Certificate (GIC)?
A Guaranteed Investment Certificate (GIC) is an investment with a guaranteed rate of return for a fixed period. You will receive a fixed amount when you arrive in Canada and then the remainder of the investment in installments throughout the following year.
Students must ensure that the financial institution they choose offers a GIC and meets the stipulated criteria for the Student Direct Stream. According to the official Canadian government site, below are a list of Banks that offer GICs that meet the Student Direct Stream requirements:
Bank of Beijing Bank of China
Bank of Montreal
Bank of Xian Co. Ltd.
Canadian Imperial Bank of Commerce (CIBC)
Desjardins Habib Canadian Bank
HSBC Bank of Canada
ICICI Bank
Industrial and Commercial Bank of China
RBC Royal Bank
SBI Canada Bank
Scotiabank