Teaching is one of Canada's most in-demand jobs, but finding the best workplace is crucial in the immigration process. Although educators are in need in almost every province in Canada, the level and types of teaching jobs vary from province to province.
Teachers are treated well nationally and can not only expect to earn very attractive salaries but great work benefits too. Depending on work experience, qualification and level of professionalism, you look forward to fantastic benefits such as employment insurance, sick and compassionate leave, and paid parental leave, among others.
But as mentioned previously, choosing the right place to immigrate to in Canada is probably just as important as choosing the right immigration program, so let's take a closer look at the provinces that need teachers most in Canada.
Which Provinces Need Teachers in Canada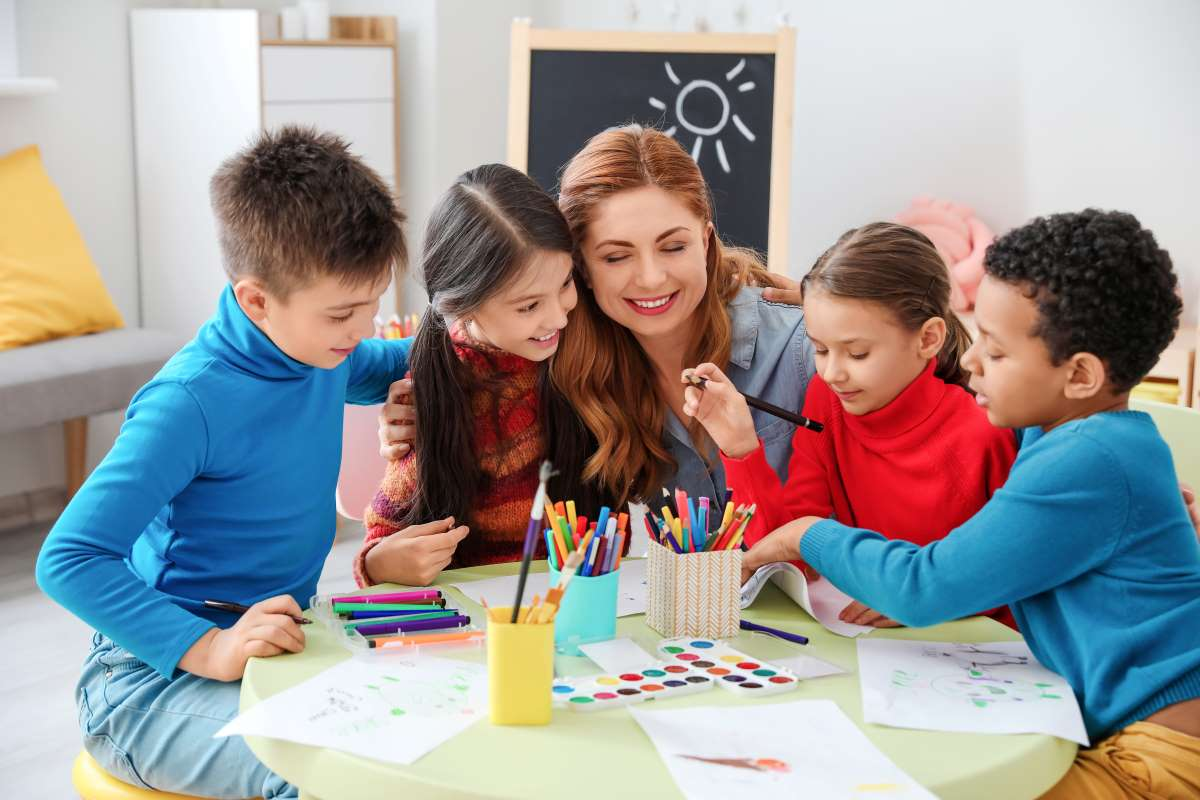 While there are opportunities for jobs in all of Canada's provinces, here's an overview of the provinces with the most opportunities for teachers in Canada.
Nunavut
Now, this may surprise you, but Nunavut is not only a Canadian province that needs teachers; it is also where you will earn the highest salary as an experienced educator - this is partially due to the high cost of living and remoteness but also because the demand is so high.
While salaries may vary in provinces and teacher levels, school teachers (4031) earn approximately 61,425 CAD in Nunavut, according to Talent.com. While the climate of Nunavut may take some getting used to, it does provide fantastic opportunities to build unique teaching experiences while earning well in Canada. Nunavut is a fantastic place to start your teaching career.
Alberta
Currently, the most in-demand teaching jobs in Alberta are university professors, lecturers and college teachers. According to, Talent.com, professors and university professors and lecturers can expect to earn around 81,272.00 CAD per year. To get a job at a university in Alberta, like the University of Alberta, you will need at least 8+ years of post-secondary qualification.
However, Alberta is also home to hundreds of elementary, middle and secondary schools with plenty of fantastic options for skilled teachers to find meaningful work in Canada's sunniest province. According to Talent.com, the average salary for a teacher in Alberta is 52,251 CAD.
If you think Alberta is where you want to teach in Canada, there are many immigration and visa programs you can use. While you can teach in Alberta with a work permit, if you're looking to make Alberta your home on a more permanent basis, the two most popular pathways to Alberta for teachers are:
Saskatchewan
Saskatchewan is one of Canada's prairie provinces. Although the labour market is mostly dominated by a need for agricultural and transportation employment opportunities, there are many other areas where foreigners could find jobs. There are so many in-demand occupations in Saskatchewan that it has decided to create a list of excluded occupations simply because the list will be shorter! Find out what occupations these are here!
According to Talent.com, school teachers (NOC 4031) earn approximately 48,750 CAD per year in Saskatchewan - you will more than likely require a Doctorate to qualify for most positions.
If Saskatchewan seems like the right place for you, find out if you're eligible for one of Saskatchewan's Provincial Nominee Programs

British Columbia
British Columbia is most commonly known for being Canada's tech capital, but it is also where you'll find some of Canada's top education institutions. Currently, the teaching jobs that need qualified and skilled foreigners the most are not teachers themselves but elementary and secondary school teachers' assistants.
This, however, doesn't mean that there aren't teaching positions available but simply the most common jobs that urgently need to be filled and could help speed up the immigration process through specific Canadian immigration programs. According to Talent.com, BC teacher assistants (NOC 4413) earn, on average, 49,306 CAD in Canada and teachers earn approximately 58,500 CAD.
If you think British Columbia is where you want to start your life in Canada, here are two hugely popular immigration options:
Quebec
Quebec is home to the thriving cities of Montreal and Quebec City and is another province where you could find great teaching opportunities, especially if your level of French is quite high. College and vocational instructors are the most needed in the province. However, there is also a high demand for teachers. The average teacher in Quebec earns approximately 53,351 CAD per year, according to Talent.com.
Best Ways to Immigrate to Quebec as a Teacher
Quebec has a system known as Arima Portal, meaning you will be required to apply directly to the province. Here's a breakdown of the Quebec Immigration Programs to better understand how you can move to Quebec.
Ontario
Ontario is probably one of the best places to immigrate to Canada as a teacher. Cities like Toronto, Hamilton and Mississauga are all fantastic places to find teaching jobs in Canada as a foreigner. As a qualified and skilled teacher living and working in Ontario, you can earn approximately 47,801 CAD per year, according to Talent.com, and receive comprehensive and highly competitive benefits packages.
If you want to make your start in Ontario, see if you're eligible for one of the province's immigration programs here.

Newfoundland & Labrador
If coastal life is something you're yearning for, then Newfoundland and Labrador may be just the place for you. According to Talent.com, teachers can expect to earn, on average, 55,813 CAD per year in Newfoundland and Labrador.
With opportunities abundant and the unique location of Newfoundland and Labrador providing an exciting lifestyle that few get to experience worldwide, Newfoundland and Labrador is a fantastic place to start your career and open yourself up to a beautiful new life in Canada.
If Newfoundland and Labrador feel like the right place for you, here are a few immigration options that you can start your Canadian journey through.
How Can Foreign Teachers Apply for Canadian Immigration?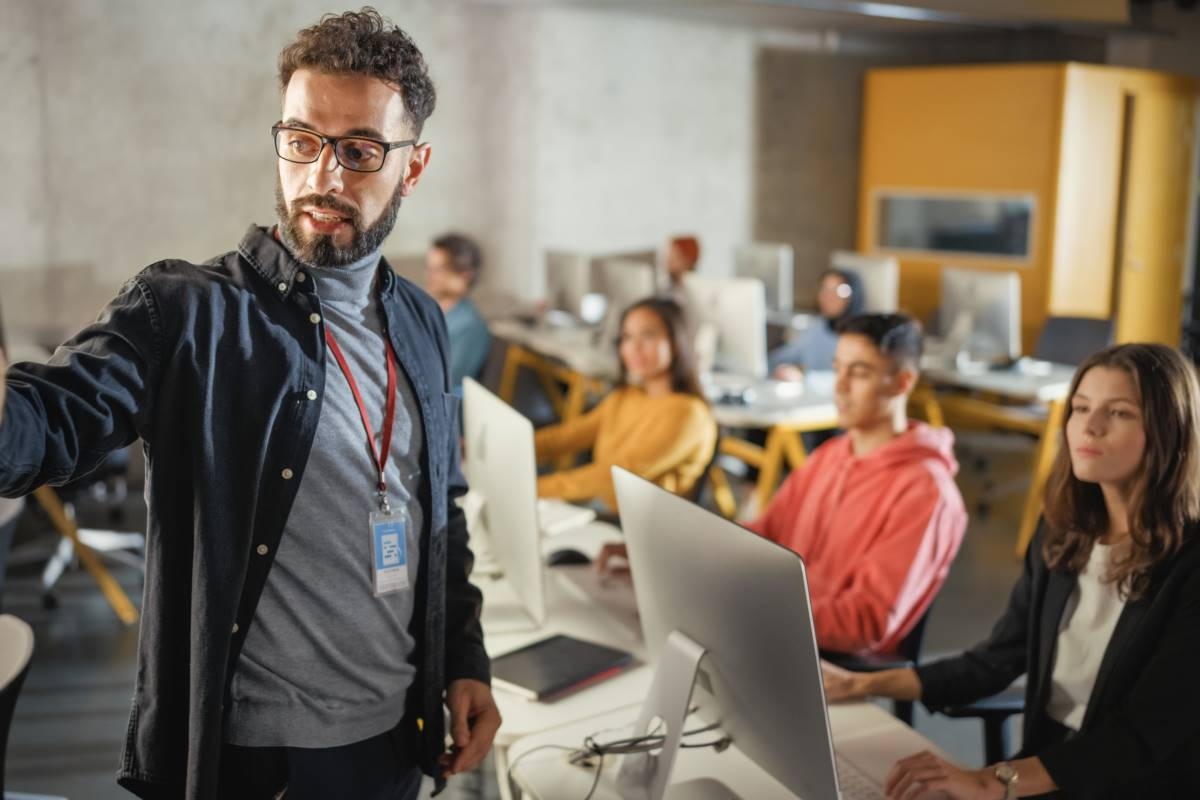 Applying for teaching jobs in Canada or starting the visa application process is not an easy feat. Still, we've highlighted four simple questions that you should know the answer to before you start the process of immigrating to Canada.
Where Do I Want to Live and Work in Canada?
Moving to Canada is a monumental life decision that should not be taken lightly. When considering different destinations in Canada to call home, you will need to consider a few things, such as:
Healthcare needs (are there specialized facilities to meet your and your family's specific healthcare needs)
Available job offers in your field (you'll have a better chance if your job is in demand)
Potential for career growth
Affordability of accommodation (whether you want to buy or rent)
Your lifestyle preferences, for example, do you prefer big cities or small towns
At this point, you may like to find out which provinces need teachers the most. The more available jobs in a particular province or territory, the higher the likelihood of you receiving a job in Canada or, better yet, an invitation to apply for permanent residence from your chosen province.
Knowing which province or territory is proper for you will also stand in your favour when starting the visa application process, as choosing the right Canadian immigration program can massively impact your visa application.
Because this is a fundamental part of the process, we offer extensive eligibility evaluation to help all our clients start off on the right foot.
What Documents Will I Need to Apply?
To immigrate to Canada as a teacher, you must gather important documents, especially regarding your qualifications. If you have a foreign qualification, you must first check if it is recognized in Canada. If it is recognized, you may need an Educational Credential Assessment (ECA), which verifies that your degree, diploma or certificate is valid and equal to Canadian standards.
Your level of education depends on your occupation. Below is a list of educational requirements:
Early Childhood Educators usually require a 2 - 4 year college program in early childhood education or a Bachelor's Degree in child development, while assistants will merely need to have completed secondary school, have experience in childcare and have completed an early childhood assistant certificate or post-secondary course in early childhood education.
Elementary and Kindergarten teachers require a Bachelor's Degree in education and possibly child development, additional training in special education and a provincial certificate.
Academic or secondary teachers usually require a Bachelor's Degree in Education as well as in the Arts or Sciences.
College and Vocational Instructors require a Bachelor's or Master's Degree or College Diploma in your field of expertise and possibly a qualification in adult education (certificate, diploma or degree)
University professors need a Doctoral and Master's Degree in your specialized field.
Note:
All of these qualifications must be completed in Canada.
You will also need a provincial teaching certificate as well as a license which you will receive once you have become a member of a teacher's association in your chosen province or territory. To do this, you must:
Have a minimum of three years' postsecondary education from an accredited institution.
Complete a four-semester teacher education program.
Complete the sexual abuse prevention program.
Below is a list of regulatory bodies and federations in each province and territory that will be able to issue you with a license so that you can work in Canada as a teacher:
Regulatory Bodies for Teachers in Canada
Province/Territory
Regulatory Authority
Alberta
Alberta Education, Professional Standard

British Columbia
Ministry of Education, Teacher Regulation Branch
Manitoba
Department of Education and Literacy, Teacher Certification Unit
New Brunswick
Department of Education, Teacher Certification Unit
Newfoundland and Labrador
Department of Education, Registrar of Teacher Certification
Northwest Territory
Department of Education, Culture and Employment, Teacher Certification
Nova Scotia
Department of Education, Registrar of Teacher Certification
Nunavut
Nunavut Educators' Certification, Department of Education
Ontario
Ontario College of Teachers (OCT)
Prince Edward Island
Department of Education and Early Childhood Development, Registrar's Office
Québec
Québec – Ministère de l'Éducation, du Loisir et du Sport, Direction de la formation et de la titularisation du personnel scolaire
Saskatchewan
Saskatchewan Department of Education, Teacher Services
Yukon
Yukon Education, Teacher Certification Unit
To learn more about how to get your provincial teaching certificate, speak to an immigration professional like an RCIC to help you find the right regulatory body and get your process of getting your provincial teaching certificate started.
Do I Have a Job Offer, or How Likely am I to Find a Job in Canada?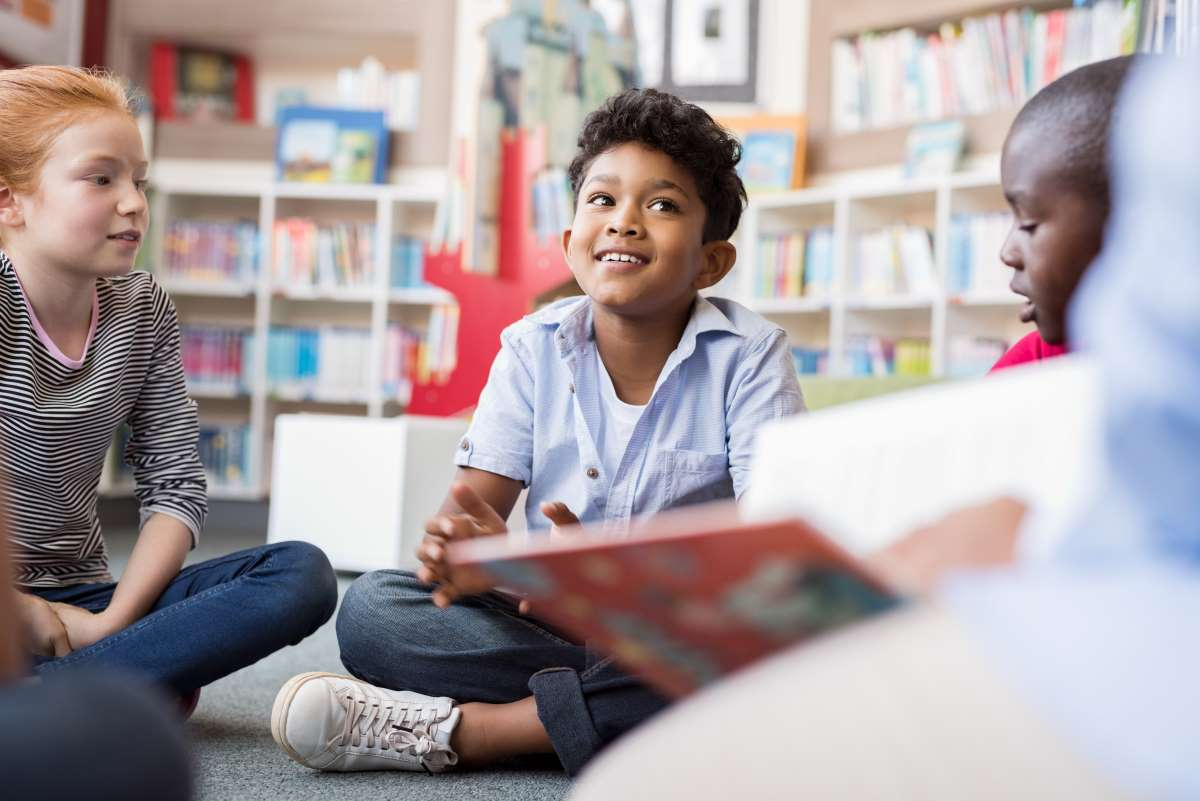 Seeing as most educational professionals are classified as highly-skilled, you may be eligible to apply through certain programs and Canadian immigration systems that do not require that you have a job in Canada to immigrate to Canada, such as the FSWP.
However, having a job offer before you move to Canada can massively improve your chances of receiving a visa.
Have I Chosen the Correct or Best Canadian Immigration Program?
There are various ways to immigrate to Canada as a teacher, but we've listed the top 4 routes that will give you the highest possible chance of living and working in Canada:
Express Entry
The Express Entry (EE) system is a points-based system that manages 3 Canadian federal economic immigration programs:
To apply for EE, first, you must create an EE profile on the Canadian government's web portal. In this profile, you will enter details such as:
Age
Education Level
Marital Status
Work Experience
Links to Canada
These details are then evaluated and converted into scores via the Comprehensive Ranking System (CRS) will be entered into Express Entry draws, which usually take place every two weeks. To calculate your CRS score, you can visit the CRS score calculator here on our site. Applicants with the highest scores will receive an Invitation to Apply (ITA) for permanent residence. The Express Entry system is one of the most popular ways to immigrate to Canada as it does not require a job offer in Canada, allowing you to work anywhere, and the application process can take as little as six months.
Provincial Nominee Program
The Provincial Nominee Program allows you to live and work in Canada if you have a valid job offer in Canada that meets the labour demands of that particular province or territory. Each province/territory has its own PNP with specific in-demand occupations, and if you receive a provincial nomination, which is worth 600 extra points, you are basically guaranteed to receive an ITA for Canadian permanent residence.
As mentioned previously, almost every PNP has a stream linked to the Express Entry system, which will speed up your application process from approximately 18 months if you apply directly to the province to 6 months when you apply through Express Entry.
The Atlantic Immigration Pilot
The Atlantic Immigration Pilot (AIP) is perfect if you have your heart set on putting down roots in one of Canada's coastal regions, namely Prince Edward Island, Nova Scotia, New Brunswick or Newfoundland & Labrador. In order to qualify for this program, you will need a valid job offer in one of Canada's Atlantic provinces as well as meet other requirements such as language skills and work experience.
The Rural and Northern Immigration Pilot
If you don't see yourself settling down beside the ocean but are still yearning for a simple life, then you may want to consider one of the 11 participating communities of Canada's Rural and Northern Immigration Pilot (RNIP), namely Alberta, Saskatchewan, Manitoba, Ontario and New Brunswick. You will once again need a valid job offer of at least one year in one of the participating communities as well as meet other requirements to apply to immigrate to Canada through the RNIP.
FAQs
Do You Need a Work Permit to Work as a Teacher in Canada?
Yes. All Canadian workers need a permit. Learn more about how to get a work permit here.
How do I Study for a teaching degree or qualification in Canada?
You can study through one of Canada's fantastic universities or colleges. A Canadian qualification will massively improve your chances of landing a teaching job and being allowed to immigrate to Canada. Find out how you can study in Canada here.
What Benefits Do Teachers Get in Canada?
When you immigrate to Canada as a teacher, you will have access to the fantastic universal healthcare system, which won't cost you a dollar, and various employee benefits you may not have access to in your own country. This includes several Employment Insurance (EI) benefits, such as:
Work Benefits for Teachers in Canada
Benefit
Description
Paid maternity and parental benefits
Maternity benefits (up to 55% of your earnings for up to 15 weeks) + standard or extended parental benefits

standard - up to 55% of your earnings for up to 40 weeks (1 parent can't take more than 35 weeks)


or extended - up to 33% of your earnings for up to 69 weeks (1 parent can't take more than 61 weeks)
Sickness benefits
Up to 55% of your earnings for up to 15 weeks if you can't find work because of medical reasons
Caregiver Benefits
Family caregiver benefit for children - up to 35 weeks payable (a critically ill or injured person under 18)
Family caregiver benefits for adults - up to 15 weeks (a critically ill or injured person 18 or older)
Compassionate care benefits - up to 26 weeks ( a person of any age who needs end-of-life-care)
What is the Cost Of Living For Teachers in Canada?

The cost of living for teachers depends on a wide variety of area and lifestyle factors. Here's a full breakdown of all the factors that make up the Cost of living in Canada
Ready to Start your Canadian Journey?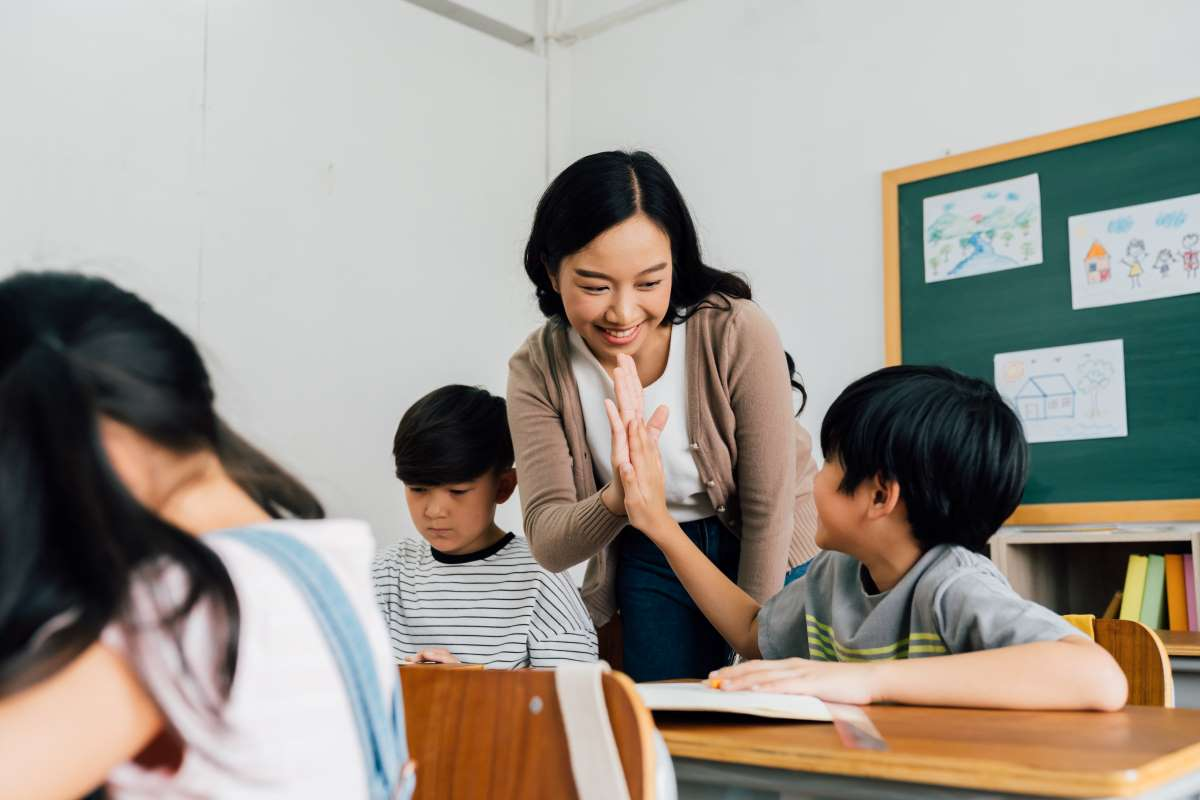 Now that you know how to become a teacher in Canada, it's beginning your process. Canada cherishes its teachers, and so there are plenty of fantastic opportunities for teachers in Canada.
If you want to start your process toward becoming a teacher in Canada, one of the best ways you can get your start is by speaking to a professional. Our Regulated Canadian Immigration Consultants (RCICs) can evaluate you to find the right immigration program for you, curate your CV to Canadian Standards, fill out your application forms, create your Express Entry profile and provide you with the advice and guidance you need to start your new life in Canada.