If you want to move to Canada in 2023, having a good idea of what your living expenses in Canada will be can make a massive difference to how prepared you are for your life in Canada. A great way of working out your monthly living expenses in Canada is to have a good idea of the average cost of living in Canada and how it compares to your current cost of living and other countries.
This way, you can have a good idea of how your average monthly expenses will change in Canada and how to prepare effectively. Budgeting effectively before you arrive in Canada will go a long way to help you save money and have an accurate idea of the standard of living you can expect in Canada. So, to help you find where you stand in Canada, here's a full breakdown of what average salaries and the cost of living in Canada look like going into 2023.
Note:
All living costs are indicated in Canadian Dollars (CAD) and are averages of all of the entries in the country. Therefore, the prices may not necessarily indicate the cost of living in your chosen destination.
How Expensive is Canada in Comparison to Other Countries?
Canada has a strong economy. Having such a strong economy makes it a hugely sought-after immigration destination. It is home to abundant employment opportunities for foreigners with many perks like increased safety, quality education, a higher average standard of living and quality government services.
However, this list of perks often comes with a cost. Many of the world's most economically stable or prosperous nations have an extremely high cost of living. Canada not only has the significant perks of hugely successful nations but can also act as a far more affordable and accessible option than other nations.
For example, the average monthly expense for a family of four living in Canada is approximately 4,388.86 CAD, not including rent, according to Numbeo.com. By comparison, the same family living in Australia would have approximately 4,637.94 CAD monthly expenses.
If that family went to the United States of America, they would have 4,877.01 CAD in monthly expenses. These expenses exclude not only rent but medical expenses, tuition fees and other major expenses that affect many newcomers.
The average cost of living in Canada is broadly similar. However, there are several major factors to consider when looking at each country. Learn more from this full breakdown of the cost of living in Canada vs the UK.
What are the Most Expensive and Cheapest Major Cities/Provinces?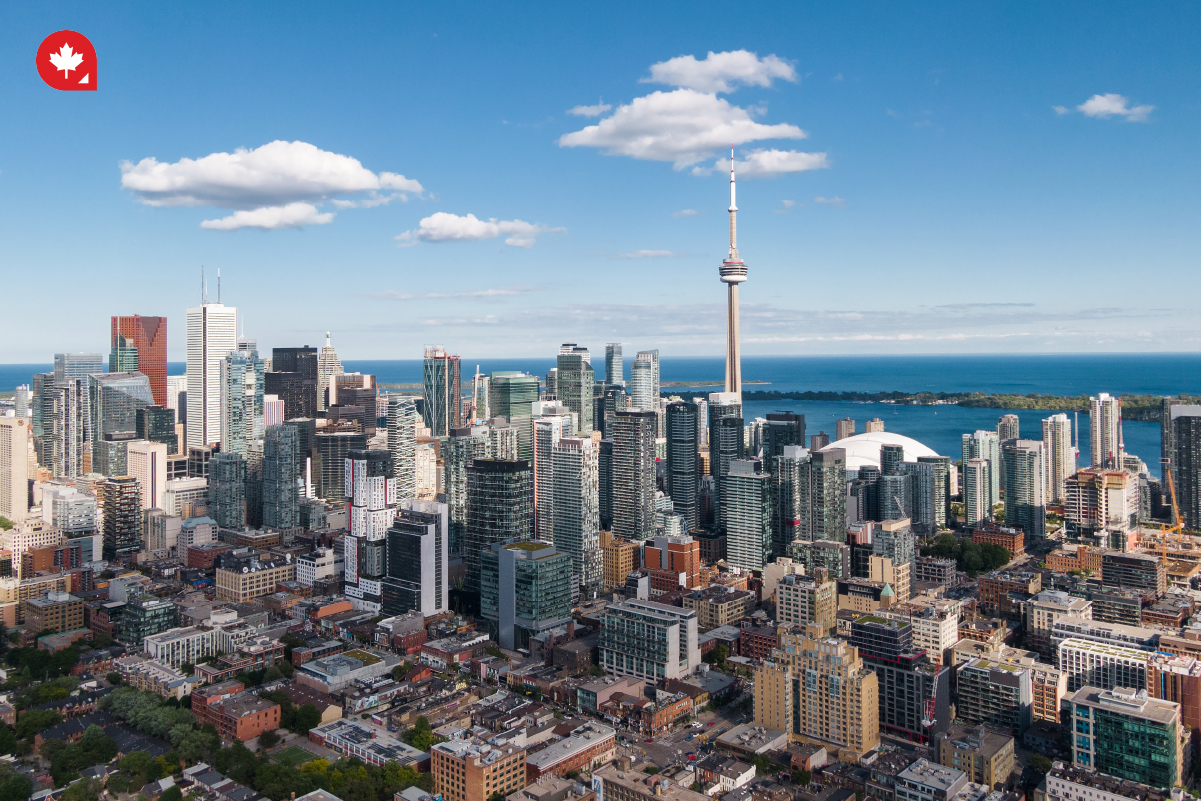 As Canada is the second largest country in the world in terms of land mass, the different cities and areas of Canada can have vastly different cultures, sceneries, economies and costs of living. For newcomers choosing a Canadian city to live in, it's vital to know how expensive life in certain cities is. Canada has massive international cities that have large amounts of people and a vast amount of international reach, and many smaller, more rural cities that have far cheaper infrastructure.
However, bringing goods and services to the more remote areas of Canada can be difficult, possibly hiking up the cost of living in smaller cities. As a result, many major Canadian cities have higher housing costs but lower daily expenses than those in rural environments.
According to Numbeo, the most expensive cities in Canada and the average monthly costs for the average person living in each are as follows:
Top 5 Most Expensive Cities in Canada
City
Monthly Cost of Living per Person
Toronto
1,366.83 CAD
Vancouver
1,324.27 CAD
Nanaimo
1,285.72 CAD
Ottawa
1,251.10 CAD
Calgary
1,355.38 CAD
However, Canada's not always expensive and can provide a very reasonable cost of living, depending on your city. To understand more about the cheapest places to live in Canada and the kind of lifestyle you can expect in those places, here's a full breakdown.
What are General Living Expenses in Canada like?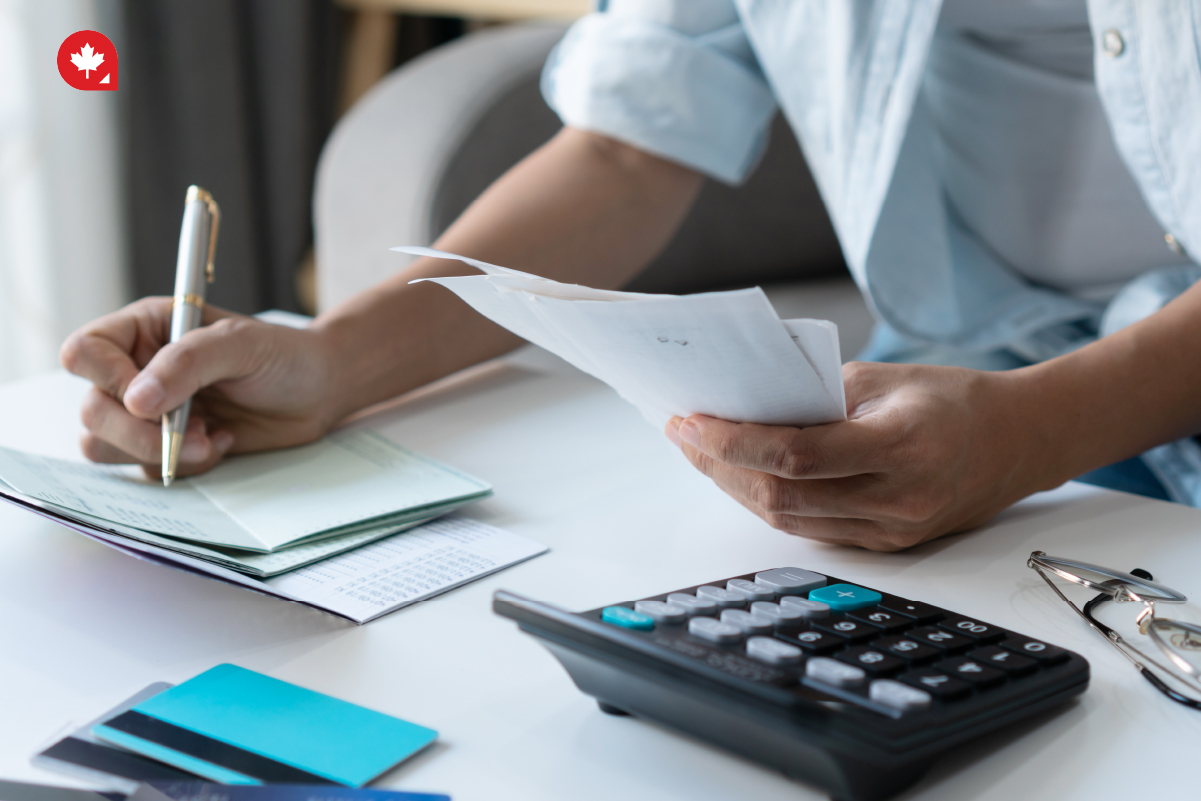 As explained above, there is no general rule for how much your living expenses will be in Canada, as living expenses fluctuate and change based on the economy, the area you live in, and certain factors in your life. However, this is a breakdown of the average cost of living in Canada, based on several major lifestyle factors:
Dining out:
Dining Out
Meal, Inexpensive Restaurant
20.00 CAD
Meal for 2 People, Mid-range Restaurant, Three-course
85.00 CAD
McMeal at Mcdonald's
12.00 CAD
Domestic Beer (0.5-litre draught)
6.50 CAD
Cappuccino
4.64 CAD
Coke/Pepsi (0.33-litre bottle)
2.42 CAD
Groceries
Milk (1 litre)
2.65 CAD
Loaf of Fresh White Bread
3.11 CAD
Rice (1kg)
4.12 CAD
Eggs (12)
4.00 CAD
Local Cheese (1kg)
14.36 CAD
Water (1.5-litre bottle)
2.26 CAD
Clothing
Levis 501 Jeans or similar
68.55 CAD
Zara Summer Dress or Equivalent
47.22 CAD
Nike Running Shoes (Mid-Range)
107.28 CAD
Leisure and Sport
Fitness Club, Monthly Fee
54.40 CAD
1 Hour Tennis Court Rent
22.21 CAD
1 Cinema Ticket, International Release
15.00 CAD
What are the Average Salaries in Canada?
The booming and growing industries of Canada, the high standard of living and the heavy government regulations mean that Canada has very high average salaries, giving residents the spending power they need to function effectively in Canadian society. According to Numbeo, the average monthly net salary (After Tax) in Canada is 4,176.22 CAD.
However, an average salary for an entire nation isn't particularly accurate as different jobs have widely varying salaries. To help give a good indication of what kind of salaries you can expect in Canada, here are the average annual salaries of the 10 most in-demand occupations in Canada, according to Talent.com:
Average Annual Salaries
IT and Support Desk Specialists
45,825 CAD
Administrative Assistants
42,234 CAD
Cyber Security Specialists
92,608 CAD
Web Developers
60,413 CAD
Mobile Application Developers
95,704 CAD
Big Data Scientists and Data Analysts
95,000 CAD- 70,000 CAD
Digital Marketing Specialists
57,500 CAD
Logistics/Transportation Managers
88,119 CAD
Early Education Workers
37,625 CAD
Health Care Support Workers for Seniors
40,950 CAD
If you want to get your start in Canada's amazing and growing job market, you should know how to apply for jobs in Canada. Once you land your Canadian job, you need to get a Canadian work permit to work in Canada. If you're unsure if you're eligible for a Canadian work permit or how to apply for one, you should speak to a certified expert so you know exactly how to apply. Our team of Regulated Canadian Immigration Consultants (RCICs) can help you ensure your eligibility for a work permit and help you through every step of the application process.
How Expensive are Housing and Accommodation in Canada?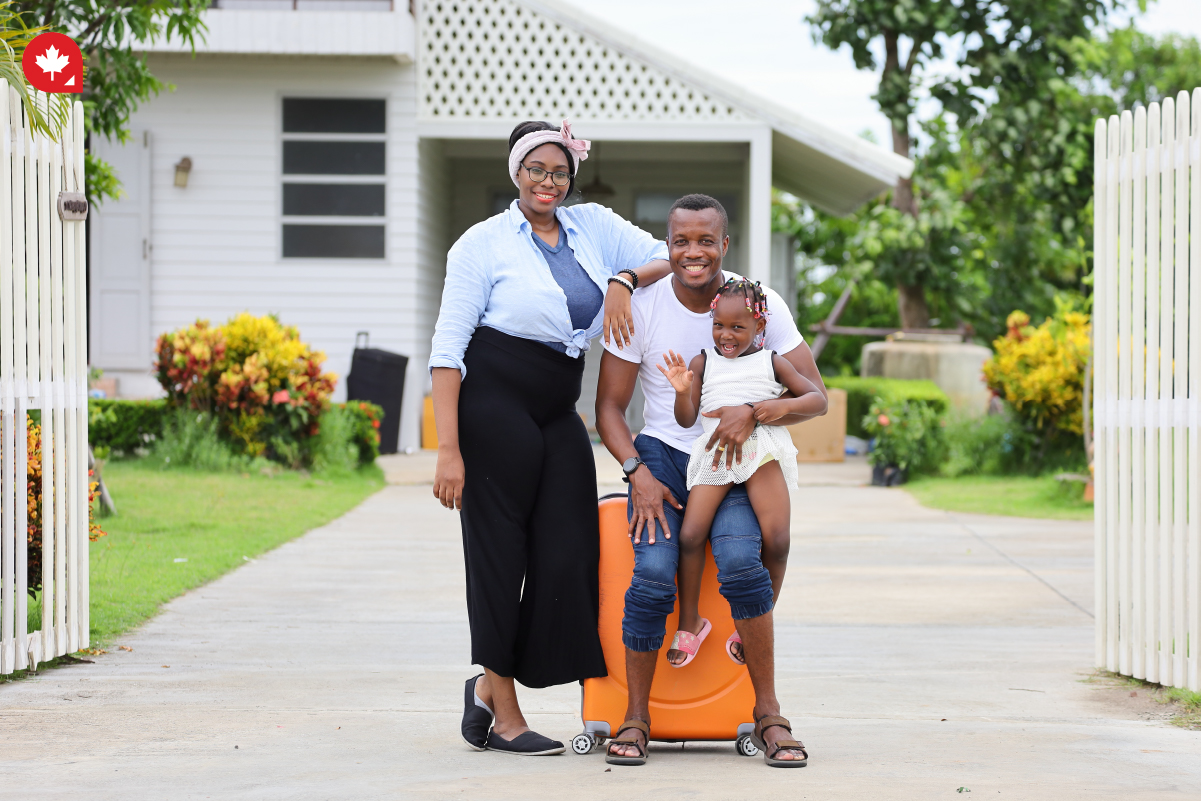 When you arrive in Canada, you need somewhere to stay. A massive living cost in Canadian life is housing. Housing in Canada is relatively expensive, depending on your chosen city. However, according to one of Canada's largest real estate sites, Canada's housing prices for buyers are down over 12% since February 2022, making housing costs lower and living in Canada more accessible than ever. Find out more about the housing costs in Canada's major cities here. The average rent in Canada is as follows:
Average Rent:
| Monthly Rent | City Centre | Outside City Centre |
| --- | --- | --- |
| 1 Bedroom Apartment | 1,589.63 CAD | 1,343.24 CAD |
| 3 Bedroom Apartment | 2,594.22 CAD | 2,249.84 CAD |
However, for those looking to buy property in Canada, now's a fantastic time to do so. The current average price for a Canadian house is down over 170 000 CAD since February 2022 and looks to go even lower in 2023. The average house price in Canada is 644,643 CAD, and the MLS® Benchmark Price is 735,400 CAD in Canada.
Healthcare And Dental Costs In Canada?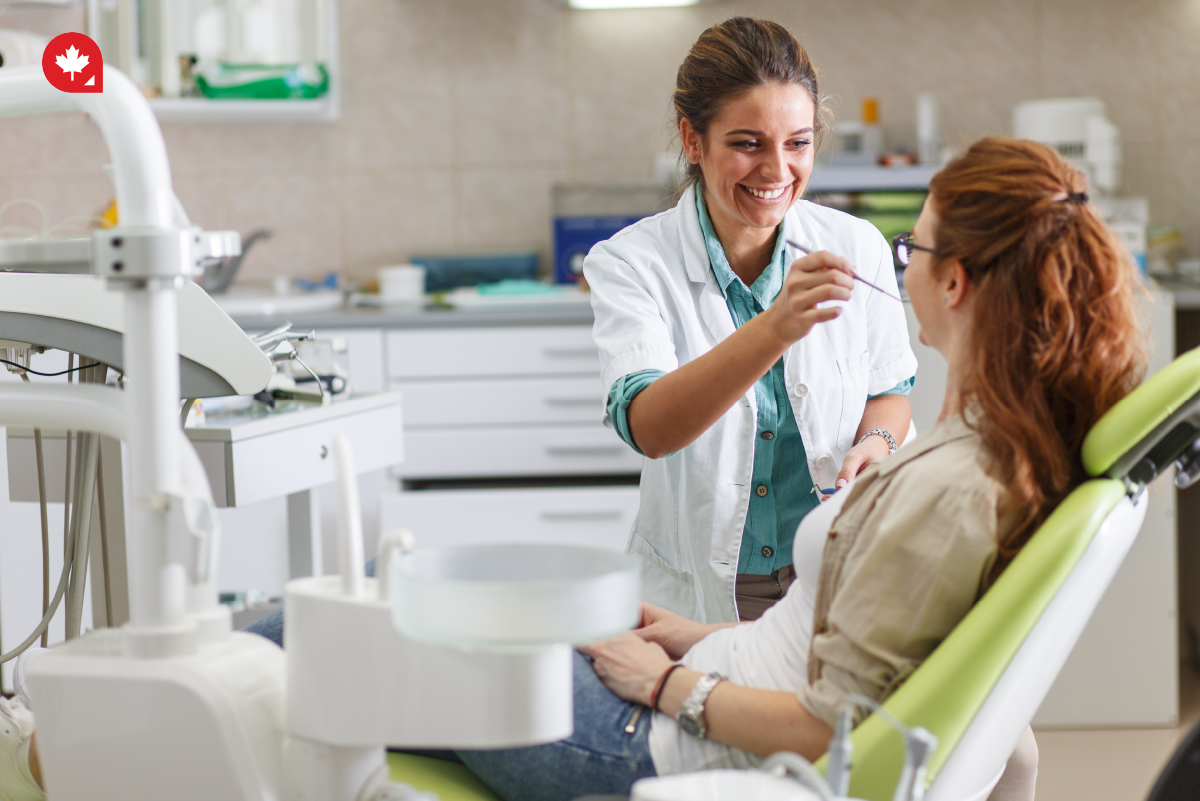 Canada is famous for its publicly-funded universal healthcare. Every Canadian citizen or permanent resident has medical care covered or highly subsidized by the Canadian government. Most major medical procedures or even regular checkups are covered under the Canada Health Act. However, one medical aspect that isn't covered is dental care.
According to the Canadian Dental Association, the average Canadian Resident spends approximately 378.60 CAD on dental care annually, with most Canadians paying for it via a dental insurance plan.
How Much Does Travel and Transportation Cost in Canada?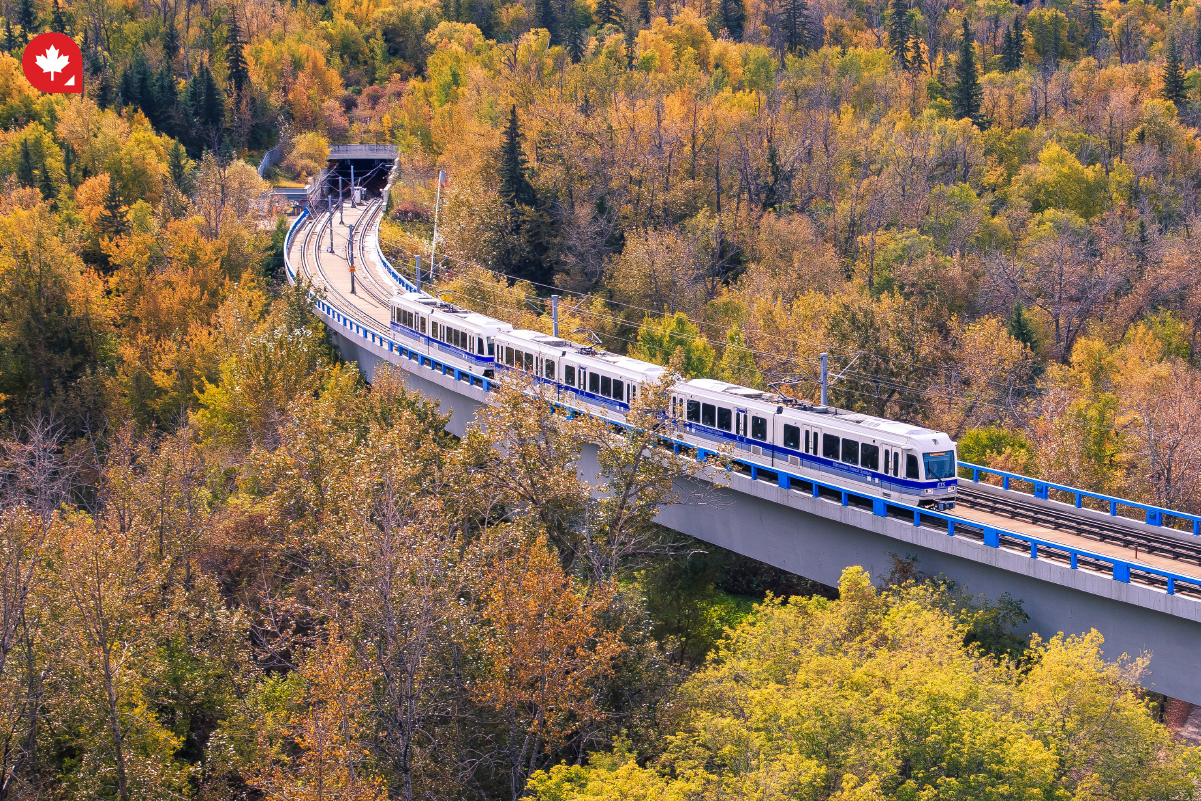 As Canada is a hugely built-up nation with plenty of world-class infrastructures, the country's methods of transport are abundant with a wide array of vehicles and transportation costs. The primary transportation costs in Canada are as follows:
Transport Costs in Canada
One-way Ticket (Local Transport)
3.25 CAD
Monthly Pass
100.00 CAD
Taxi Start
4.00 CAD
Taxi 1km
2.00 CAD
Taxi 1 hour Waiting
34.00 CAD
Gasoline (1litre)
1.86 CAD
Volkswagen Golf 1.4 90 KW Trendline (Or Equivalent)
28,000.00 CAD
How Much Does Education Cost?
Much like Canadian health insurance, education in Canada is majorly subsidized by taxes. However, often internationals looking to study in Canada have to pay international rates, which are significantly higher than Canadian citizens or permanent residents. Schooling costs in Canada for internationals, according to Numbeo.com, are as follows:
Education Costs in Canada for 1 Child
Private Preschool (per month)
1,099.55 CAD
International Primary School (per year)
17,636.04 CAD
University tuition fees in Canada range massively depending on the type of qualification and the chosen school. Currently, the tuition fees for international students in Canada, according to Educanada, range from 1,800 CAD to 20,000 CAD.
FAQs
What is the Minimum Wage in Canada in 2023?
As of April 1, 2022, the Canadian government set the national minimum wage at 15.55 CAD per hour.
How Much Money do You Need to Live Comfortably in Canada?
This depends massively on your lifestyle and the area you choose to live in. For a better idea of how much money you need to settle in Canada, look at our full breakdown.
How Does One Ensure They Can Utilize Their Finances in Canada Effectively?
The best way to ensure this is to ensure you have a true understanding of Canada's banking system to set your accounts up so you can get your start on the right foot.
Get the Head Start to Your Life in Canada
Now you know what your living expenses in Canada will be in 2023, it's time to see if you can move to Canada in 2023. One of the best ways to get your journey to Canada started in the right way is to utilize the expert help that a certified immigration consultant can provide.
Our RCICs can help create your online profiles with the Canadian government, fill out your application forms, help you source the relevant documentation, represent you with certain government authorities and provide you with all of the advice and guidance you need to start your Canadian journey.