The City of Charlottetown is a flourishing community of approximately 36,000 people located on the south shore of Prince Edward Island. Charlottetown is the capital city of Prince Edward Island, and is called the "Birthplace of Confederation" after the historic 1864 Charlottetown Conference which led to Confederation.
For foreign nationals who want to live and work in Canada, Prince Edward Island particularly in Charlottetown offers a lot of employment and study opportunities. Prince Edward Island shipped C$1.3 billion worth of goods around the globe during 2016. Highest-value PEI exports are potatoes, lobsters and other seafood, turbo-jets including parts and chemicals according to the Canadian International Merchandise Trade Database.
In Canada, public schools are governed by school boards. There are two public school board offices in Prince Edward Island:
English Language School Board
French Language School Board (La Commission scolaire de langue française)
There are also private schools in PEI. They are not governed by the public school boards, or funded by public funds.
Some parents choose to 'home school' their children -- children stay at home and their parents (both or one of them) act as teachers. If this is their choice, parents must indicate their intention and submit their education plan to the Department of Education
PEI Public Education School Levels
Since 2010, Colonel Gray High School and Charlottetown Rural High School offer the International Baccalaureate (IB) Diploma Program. This program provides an internationally accepted curriculum recognized by many universities worldwide.
If your child is doing well in school, above average, consider enrolling him or her into the IB program, as it may provide for more and better education and career opportunities in the future.
Kindergarten (mandatory pre-school education; children who are at least 5 years of age, or will turn 5 by December 31st of the school year can be enrolled)
Elementary school (grades 1 - 6)
Intermediate school (also called 'junior high school', grades 7 - 9)
High school (grades 10 - 12)
Public education is free for all permanent residents in PEI, from kindergarten to grade 12. Colleges and universities do receive some public funds, but they are not free.
It is important to remember that, because of the length of time it takes to learn a new language, some newcomer students may not be able to graduate by the age of seventeen or eighteen like some of their Canadian-born peers. Much depends on each student's level of English or grade level at the time of arrival in Canada.
Note that the marking system in PEI schools may be different from the one in your country of origin. Usually, in elementary grades students get descriptive marks, and further on they are marked by percentages and marks from A (the best mark) to F (the worst, failing mark). Talk to your child's teacher to find out more about the marking system in his or her school and grade level.
School Zoning
Which school your child attends is determined by where you live. Students attending the school zoned for their living area may have transportation (school buses) to and from school.
If your home is close to the school (walking distance), your child may not be assigned a school bus.
Initial Intake at the PEI ANC with the Immigrant Student Services (ISS)
Once you finally realise the dream of living in Canada, then comes your children's education. The first step of enrolling an immigrant student into the school system is for parents or guardians of school-age children to provide important documents and information to the ISS team at the PEI ANC. Photocopies of these documents will be taken and kept on file so that the ISS team can further help with school registration and act as an advocate for immigrant students in the school system.
The following is required at initial intake:
Proof of child's age -- a birth certificate or passport
Proof of address -- apartment lease or rental agreement with your name and address
Proof of child's immigration status -- Record of Landing document or confirmation of permanent residence
Immunization record -- proof that your child has been immunized in the country of origin
Records of previous education or past transcripts -- to help place your child in appropriate grade level.
Language Assessment
Every new immigrant student is required to have a meeting at the EAL / FAL Reception Centre, Department of Education (EAL = English as an Additional Language, FAL = French as an Additional Language). After the intake process, with parent's or guardian's permission, an assessment specialist will administer a language assessment with the child. This is to determine how much additional English or French language support the child will need once he or she enters the school system. The ISS team at the PEI ANC will assist by making an appointment for the assessment and, if requested, arrange an interpreter.
Based on the results of the language assessment, the assessment specialist will make recommendations for language support. It may be recommended for the student to work with an EAL or FAL Itinerant Teacher in the school, in coordination with regular classes. If the student already has strong language skills in English or French, he or she will be recommended for regular content classes with no additional language support.
Education in French Language
Majority of school programs in PEI are in English. If French is the language of preference for your child, there are several options:
Core French starting in grade 4
French Immersion Program starting in kindergarten
French Immersion Program starting in grade 7 (also called "late immersion")
French First Language Program for children who have at least one parent who is francophone
Many parents choose to enrol their child in a French Immersion program even if they are not francophone. As French is also an official language in Canada, knowing it can mean more education and employment opportunities in the future.
Note that not all schools offer French programs mentioned above.
Registration
Grade placement of the new student will be determined by the School Board and the school.
Grade Placement
When students register for school, their grade placement is determined by their age and the grade they completed in their country of origin.
Registration at School
Once the school, grade level, and EAL or FAL support needs are determined, a registration appointment will be set up for the child and the parent or legal guardian at the school. An interpreter (if needed), a representative from the Department of Education's EAL / FAL Reception Centre, and a school administrator will all be present. They will give the student and the parent or legal guardian a school tour and important information about the school.
Orientation
All newcomer parents and students will be invited to a School System Orientation Session. An interpreter will be there to ensure that everyone gets all the information in their first language.
High School Education in Charlottetown, Prince Edward Island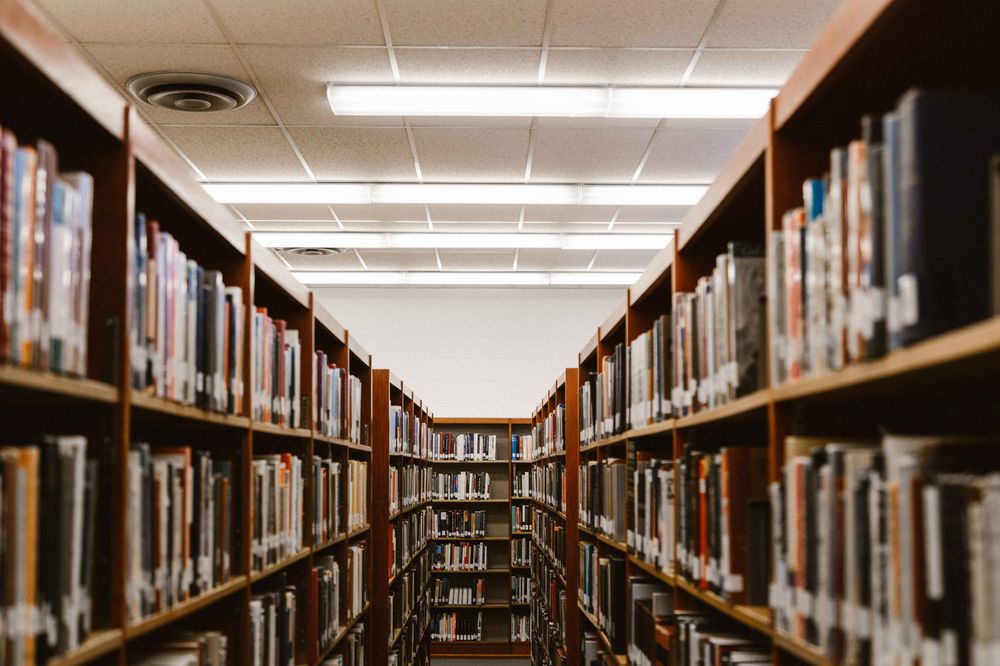 The following schools offer accreditation for successful completion of high school courses.
Colonel Gray High School, Charlottetown
Founded in 1966, Colonel Gray High School has approximately 1100 students and offers International Baccalaureate and French Immersion programs. There are a variety of sports and extra-curricular clubs and activities including basketball, volleyball, soccer, rugby, softball, track and many more. Clubs include Chess, Dance, Debating, Drama, and Environmental / Waste Watch.
Charlottetown Rural High School, Charlottetown
Charlottetown Rural High School or 'The Rural" is located in the city of Charlottetown, Prince Edward Island – the birthplace of Canada! As the largest high school (1200 students) in the province, it offers both French and English language programs, International Baccalaureate, and Enriched /Advanced (University Preparatory) courses. Like many other high schools, The Rural gives students many options for sport and physical education programs including golf, field hockey, soccer, volleyball, cross-country, basketball, curling, badminton, track and field, softball, and rugby. An intramural sports program is offered to students each day during the lunch hour in the gym.
Extra-curricular activities include Art Club, Drama Club, Debating, Model Parliament, Yearbook, school newspaper, SADD (Students against Drunk Drivers), Reach for the Top, Dance, Hip hop, Cheerleading, Choir, Safe Grad Committee, Sociology Club, Peer Mentoring, School Musical production, and Computer Club.
Montague Regional High School, Hampshire
Montague Regional High School is a comprehensive school with academic, general, practical, and vocational programs. The school complex boasts of many student areas, traditional classrooms, vocational shops, a gymnasium, science labs, administrative offices, and a cafeteria. Sports include basketball, cross country, and soccer. Clubs include Outdoor Adventure, Yearbook Committee, Photography, and much more.
Bluefield High School, Hampshire
Bluefield High School offers academic programs in both French and English languages. All programs have benefited from the latest technologies including 'smart boards' throughout the school. The very popular 'Basics of the Trades' training program is taught in large, well-equipped spaces for carpentry, welding, motor vehicle repair and applied technology. The school auditorium features a large stage, prop area, and sound and lighting room.
Extra-curricular activities include Youth Parliament, Drama Club, Outdoor Adventure Club, Yearbook and much more. There is also a spacious band and music room for the musically inclined. Two gymnasiums accommodate many sports including basketball, wrestling, and badminton. Various playing fields are available for soccer, softball, football and more.
www.bluefieldhighschool.wordpress.com
Colleges and Universities
There are only two degree granting institutions in Prince Edward Island. This includes the University of Prince Edward Island and the Maritime Christian College. The province only has one university, two colleges and the Collège Acadie l'Île-du-Prince-Édouard that offers French post-secondary education. However, there are about 20 private training schools for individuals who opt for post-secondary vocational training that will prepare them for future employment. These schools are provincially regulated and registered under the Private Training School Act.
PEI students who are unable to attend college or university may also enroll in distance or open learning format programs that Holland College and UPEI offer. Moreover, Eastern College has also expanded its programs in PEI and built an extension in Charlottetown. There are also some offshore colleges and universities that offer online programs for potential students in PEI.
University of Prince Edward Island
The University of Prince Edward Island was founded in 1969 in Charlottetown, Prince Edward Island, Canada. This is the only university in the province that was established after Prince of Wales College and St. Dunstan's University merged. However, UPEI still stands in the former St. Dunstan's Campus while Holland College occupies the home of Prince of Wales. UPEI has undergone a lot of changes in both their programs and structure over the past decade. At present, the university is adding many buildings to the campus.
UPEI has approximately 4,600 students. Over 4,270 are enrolled in undergraduate programs, and 324 study in post-graduate programs. English is the primary language of instruction used at UPEI. Baccalaureate, master's and doctoral level programs are available at the school.
The following are the faculties and departments at UPEI.
School of Business
School of Nursing
Faculty of Arts
Faculty of Science
Faculty of Education
Faculty of Veterinary Medicine
Office of Graduate Studies
Centre for Lifelong Learning
The Faculty of Veterinary Medicine is one of the newest UPEI departments. It offers courses and programs for biomedical science, health management, companion animals and pathology and microbiology. Master's and doctoral degree programs can be obtained through the Atlantic Veterinary College. The schools of business and nursing are also among the recently opened programs
Some programs and courses of study at UPEI include Global Issues, International Development Studies, Island Studies, Kinesiology, Modern Languages, Radiography, Religious Studies, Theater Studies, Wildlife Conservation, Women's Studies and Writing Intensive.
Holland College
Holland College was founded in 1969. There are about 3,300 students enrolled at Holland College in PEI and programs in China. In addition, a total of 5,200 students are taking continuing education and adult education courses at the college. However, about 30 percent of them are from off-island. Eligible students may take advantage of the scholarships and bursaries available. Potential students may choose from more than 65 full time programs and other short courses that include the following.
Applied Sciences and Engineering Technology
Bachelor of Education and Certificate in Adult Education
Business
Computer Studies
Culinary
Health and Community Studies
Marine Training
Media and Communications
Policing or Law Enforcement
School of Performing Arts
Sport and Leisure
Tourism Program
Trades and Industrial Technology
Holland College offers these programs in different centres including their West Prince Campus, Aerospace Centre, Atlantic Police Academy, Prince of Wales Campus, Dalton Centre, Georgetown Centre, Marine Training Centre, Montague Centre, Motive Power Centre, Royalty Centre, Souris Centre and Tourism and Culinary Centre.
Maritime Christian College
Maritime Christian College was established in 1960. It is located in Charlottetown. It is one of the two institutions allowed to offer degrees in PEI as stipulated in the University Act. MCC is a coeducational, private, four-year undergraduate institution. MCC offers the following degrees and programs.
Bachelor of Arts with Bible specialization
Bachelor of Arts with Child and Youth specialization
Bachelor of Arts with General Studies specialization
Bachelor of Bible Ministry
Associate of Arts
Biblical Studies Certificate
Ministerial Diploma
Collège Acadie l'Île-du-Prince-Édouard
Collège Acadie l'Île-du-Prince-Édouard provides Prince Edward Island francophones with access to training programs and adult education. The college offers French training for professional development, leadership, literacy and personal interest.
Eastern College
Eastern College was not originally established in Prince Edward Island. However, it has expanded its campus in Charlottetown with approval and registration from the Department of Innovation and Advanced Learning for Prince Edward. The Charlottetown College campus offers programs in business and accounting, health care, information technology, social science and criminal justice, art and design, medical, law and executive office administration and tourism, travel and hospitality.
Online Colleges and Universities Accepting Students from PEI
Some off-island colleges and universities also offer their programs for students in Prince Edward Island through online education. The following schools aim to provide more options for potential students who are unable to attend on-campus programs from PEI colleges and universities.
South University
Baker College Online
Argosy University Online
Strayer University
Ashworth College – Canada
The Art Institute of Pittsburgh
Stratford Career Institute
The University of Liverpool