Edmonton is the capital of Alberta, Canada and has been lovingly dubbed the 'Festival City' because of its year-round festivals. Edmonton is the second largest city in Alberta and also the fifth largest census metropolitan area (CMA) in Canada as a whole. Located on the North Saskatchewan River, Edmonton's river valley is the longest stretch of connected urban parkland in North America and is home to many urban parks and camping grounds.
Edmonton's humid continental climate makes it the perfect place to visit as it has moderate winters and cool summer seasons. It rarely rains in this area which allows for plenty of time to explore the various parks along the river valley.
Demographics
As previously noted, Edmonton is the fifth largest CMA in Canada, which means that the population of Edmonton constitutes a large portion to Canada's overall population – 66% to be exact. According to the last census count, Edmonton's population stands at 877,926 people – most of which could be found in the core area which includes the cities of Edmonton, Fort Saskatchewan and St. Albert to name a few. The most predominant ethnic group in Edmonton are European and a large portion of its population belong to different denominations of the Christian faith. The second largest religious group in Edmonton are Muslims who built the first mosque in Canada.
Healthcare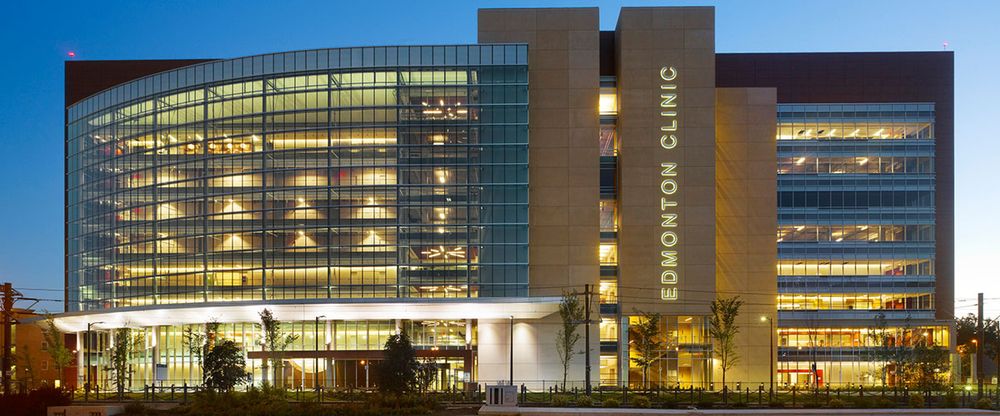 Edmonton has four main hospitals in the region: University of Alberta Hospital, Royal Alexandra Hospital, Misericordia Community Hospital, and Grey Nuns Community Hospital. There are other care centres in the area as well, such as The Northeast Community Health Centre which offers a 24-hour emergency room with no in-patient ward services. Alberta's Hospital is known for providing dedicated psychiatric care facilities. The most prominent of all is the University of Alberta Hospital which funds plenty of health research initiatives and institutes while providing a platform for other research centres to contribute.
Community
The various communities in Edmonton are generally very friendly and welcoming to all newcomers. The town is notably large and there are many people who aren't Canadian-born yet they have become integrated into Canadian culture and have settled here with no difficulty.
Transport
As many other large cities in Canada, Edmonton's transport network comprises of air, rail, road and the trustworthy public transit system. Edmonton's rail system especially serves as a major transportation hub in this region, with many networks tied to it. Alternate methods of public transport includes riding the bus or using the bicycle or pedestrian trails