Are you on the lookout for the top tourist hotspots in Canada? Then look no further than the city of St John's in Newfoundland and Labrador. St John's offers an amazing array of architecture, and is most famous for its stunningly colorful waterfronts.
From local pubs to iceberg viewing, there are very few things that you cannot do in St Johns, so why not visit Canada and get a taste of this seafront city?
1. Go sightseeing and spot the huge icebergs floating into Quidi Vidi Village, St John's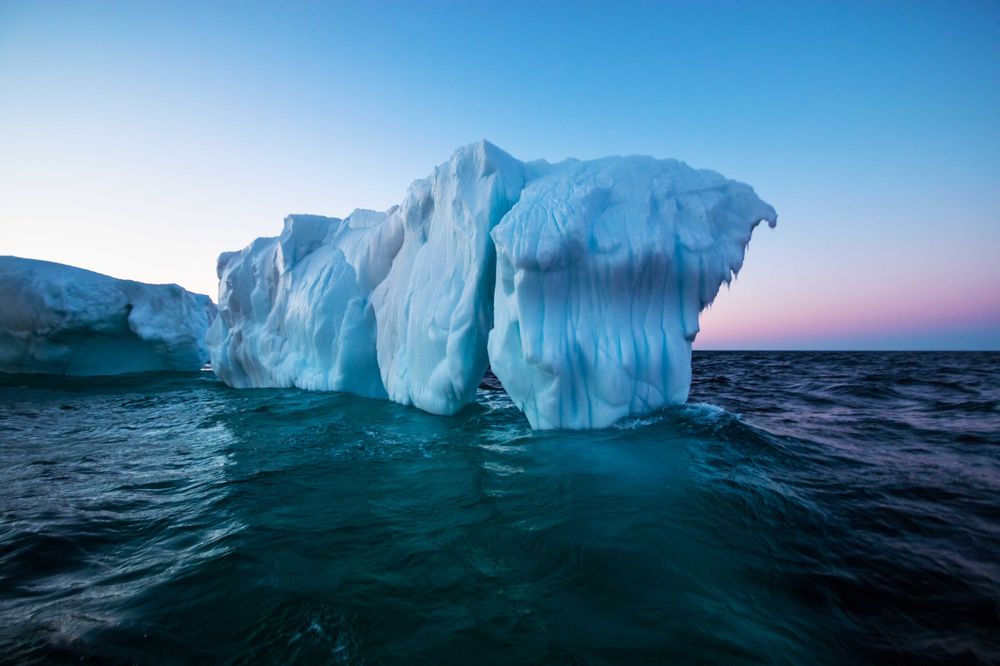 Visit the historic Quidi Vidi Village, created in 1812 as a battery site, today this little village is home to giant monoliths icebergs that coast into the village harbour. But that is not all the village of Quidi Vidi is renowned for. If you drop in to visit Canada, the Quidi Vidi iceberg beer is the perfect drink to savour as you look out on a spectacular ocean view.
This small fishing village brims with rural Newfoundland charm, and with a myriad of little restaurants and artisan shops to choose from, take a day and enjoy quaint village of Quidi Vidi.
2. Explore and hike your way to paradise with the East Coast Trail, St John's
If you are a hiking enthusiast, then St John's is the perfect destination for you. The East Coast Trail is a must see destination, with over 26 wilderness paths that wind along the rocky cliffs of the Atlantic Ocean.
The trails go span for over 300 kms as you traverse towering cliffs, wander past sea stacks of granite, deep and stunning fjords and even past a natural wave powered geyser. Immerse yourself in the history of Newfoundland and Labrador, as you roam past abandoned settlements, lighthouses and natural reserves of local sea life.
There are so many sights to see in the East Coast Trail, so what are you waiting for? Come visit Canada!
3. Explore the colourful Jellybean Row in St. John's
If you visit the town of St John's, the Jellybean Row should be on your tourist checklist! Humans have been said to see over 10 million different colors, and the Jellybean Row may be where you can see most of them.
Enjoy the fantastically, painted houses that line the lanes of St John's, where the architecture comes in all colors of the rainbow. So take a walk in the winding streets of St John's and take in the sights and sounds of Jellybean Row.
4. Enjoy the panoramic view from National Historic Site Signal Hill, St John's
Signal Hill is a popular landmark that is a testament to the roots of St John's. These 17th century British, harbour defences overlook a sweeping panorama over the blue Atlantic Ocean to give you a truly breathtaking view.
Fire the Noon Day Gun on Signal Hill, and enjoy reliving a part of the British military history, or watch the Signal Hill Tattoo procession as individuals do old style british military maneuvers on parade.
5. Go enjoy some great food and drinks along George Street
Looking for a great place to enjoy the Canadian nightlife? Then your search is over. The well known nighttime scene of George Street in St John's is a well known watering hole for those who are out for a night on the town.
From the upscale Martini Bar to the more relaxed beer drinkers of the Sundance Sundeck, George Street has you covered. So prepare to have a night to remember, from drinks, to live music performed at Greensleeves and Rob Roy, which is also known for food that will tantalize your taste buds and make them dance too. So if you visit Canada, George Street should be on your list!
6. Drop by the Cape Spear National Historic Site
Cape Spear had its origins from the late 1830s, perched on the edge of the eastern Atlantic cliffs, Cape Spear is a iconic part of the history of St John's. For over 150 years the caretaker of this coastal lighthouse worked endlessly to watch over the ships that passed through St John's waters.
Today, you can take a step into the victorian past, and have a cup of tea in the old lighthouse along with an assortment of mouth watering pastries. The site also allows you to have a clear view of the Atlantic ocean, whether you are hiking along the stunning trails or keeping an eagle eye out for migrating whales in the cold waters, Cape Spear is a great destination if you ever visit Canada in the future!
7. Go Camping at Pippy Park
Does a love of nature flow through your veins? Then why not visit the Pippy Park in St John's. Spend the night and explore this urban park, set into the foothills of the St John's, with spectacular views around every corner.
From rugged hiking trails that go across woodlands, to spring green wetlands, you have a chance to spot some of the local wildlife and maybe even a coyote or two. Or if you want a more relaxed setting, the Pippy Park also has a 27 hole golf course for you to tee off from.
8. Visit the stunning Bowring Park, St John's
Just 4.8 kms from downtown St John, you can find the Bowring Park, which is reminiscent of an English park with its winding pathways that stretch over 200 acres. The Bowring Park was commissioned in 1911 by the Bowring Brothers company, and today is still a great place to have a carefree stroll.
Worried that the children won't have anything to do? Not with the on site skate park, Splash Pad, tennis courts and soccer fields for them to frolic and play in. So, if you just want to relax and let your children have some fun filled hours, you visit Bowring Park in St John's.
9. Have some real Canadian Fish and Chips!
There are more perks in a harbor town like St John's than fresh sea air. Tantalize your taste buds and chow down on some fresh fish and chips straight out the Atlantic Ocean, because exploring St John's can be hungry work.
Taste the freshness at St John's Fish Exchange Kitchen or have some great beers and fish at the Yellowbelly Brewery!
10. Have a whale of a time in St. John's
Get a once in a lifetime opportunity to view these huge majestic mammals as the migrate past the waters of St John's.
From May to September you can expect to find over 21 different species of whale and dolphins, as the make their way past the Atlantic port of St John's. From the biggest Humpback whale to Orcas, Potheads, Sperm Whales and more. Get to experience a side of the Canadian wild when you visit Canada.