Alberta Immigration recently issued 262 Notifications of Interest (NOIs) in the latest Alberta Express Entry Stream Draw, on June 21, 2019.
The Government of Alberta were permitted to select candidates with Federal Express Entry profiles who they deemed suitable to meet the demands of the provinces current job market. Applicants with Comprehensive Ranking Scores (CRS) as low as 300 received NOIs, giving them a better chance of being considered for an Invitation To Apply (ITA) for permanent residency in the upcoming Federal Express Entry Draw.

In previous Federal Express Entry Draws, the lowest cut-off score in all-program draws was 438, with the lowest score of 332 drawn from the Federal Skilled Trades-only draw in May 2019.
All candidates who have an NOI are therefore at an automatic advantage as they are granted an extra 600 points to add to their Express Entry profiles. This is particularly beneficial to applicants with lower CRS scores as it practically guarantees that they will receive an ITA for permanent residency in the next Federal Express Entry Draw.
What Is The Alberta Immigrant Nominee Program?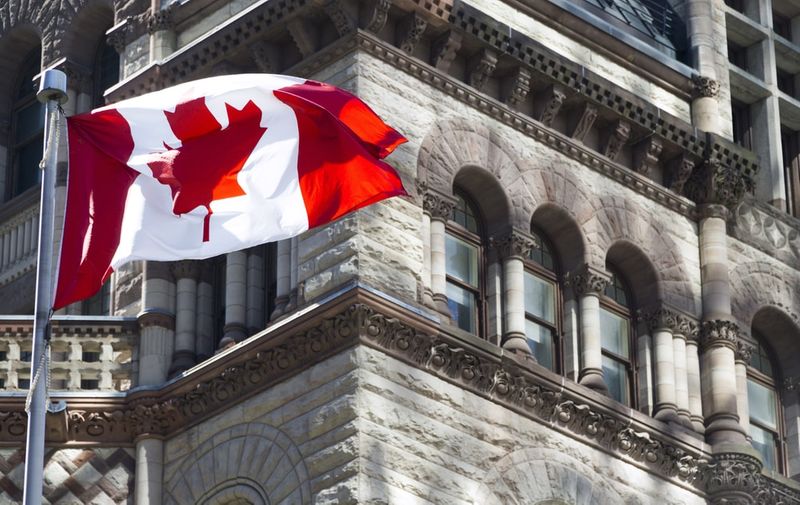 The Alberta Immigrant Nominee Program (AINP), which is designed to assist eligible candidates with the immigration process. The AINP's Express Entry Stream allows the province to not only nominate eligible individuals with suitable skills for permanent residency but also those candidates who are able to relocate and integrate into the community economically. It also allows nominees to apply for permanent residence status for their spouse or common law partner and dependent children, granting them the ability to provide for their families.
Candidates are required to create an Express Entry Profile and will be selected based on information provided. Once a Notification of Interest (NOI) has been issued by the AINP, applicants will then be able to apply for a provincial nomination under the Alberta Express Entry Stream.
Requirements to receive a Nomination of Interest(NOI)
Have an active Express Entry profile in the Federal Express Entry pool;
Have stated an interest in immigrating permanently to Alberta;
Are working in an occupation that supports Alberta's economic development and diversification; and
Have a minimum CRS score of 300.
Although it is not necessary to have a job offer or work experience in Alberta in order to apply for an AINP, those with the following attributes may be given precedence:
A job offer or work experience in Alberta;
A degree from a Canadian post-secondary institution with a valid job offer; and
A parent, child or sibling permanently living in Alberta.
There have been 2 main changes made to the criteria for those applying for permanent residency under AINP:
1. There is no longer an income threshold requirement, making it more accessible for applicants wanting to immigrate to Canada.
2. The language requirements have been adjusted. Applicants with National Occupational Classification (NOC) C and D jobs only need a Canadian Benchmark score of 4. With no planned increases, applicants are more likely to be successful in their application.
There are 3 programs for which you can receive a provincial nomination: the Express Entry Stream, the Alberta Opportunity Stream, and the Self-Employed Farmer Stream.
The Express Entry Stream
The Express Entry Stream is suitable for candidates who are employed in an "in-demand" occupation that would be beneficial to the economic growth and development of the province. Although it is not required, a job offer or previous work experience in Alberta would stand applicants in good stead as they will be given priority if they have the following:
a job offer and/or work experience in Alberta;
a degree from a Canadian post-secondary institution and a valid job offer; or
a parent, child or sibling already living in Alberta.
Alberta Opportunity Stream
The Alberta Opportunity Stream(AOS) is for applicants who have suitable work experience and full-time employment in a NOC job in Alberta. Applicants must meet certain requirements in order to be considered eligible:
Requirements for the Alberta Opportunity Stream
Must have temporary resident status and a valid work permit;
Must have a job in Alberta with suitable work experience;
Must score 4 on the CLB and NCLC language tests; and
Must have one of the following:

a certificate or have completed a post-graduate certificate program


a diploma of at least 2 years; or


an undergraduate bachelors/graduate degree/graduate-level certificate or diploma; and
Must have suitable work experience for the job you are applying for; and
Must have enough funds to support you and your family.
Self Employed Farmer Stream
The Self Employed Farmer Stream is for applicants who want to start an agricultural business in Alberta. The following are required for those wanting to apply under this stream:
Requirements for the Self Employed Farmer Stream
Have proof of education, training or work experience in the farming sector;
Have a proposed business plan;
Have suitable Language Skills;
Possess a high school diploma equivalent to Alberta education standards;
Must have an Income of $23,392 per annum;
Must be able to invest at least $500,000 in the business; and
Must have a minimum net worth of $500,000 or have confirmed access to similar funds.
For more information on the Alberta Immigrant Nominee Program please visit our blog here.
Still not sure if applying for Canadian permanent residency via Alberta Immigration is the path you want to take? Have a look at what Alberta has to offer.
Alberta
Alberta is one of the most popular destinations among foreign immigrants. For those who enjoy the outdoors, it boasts some of the world's oldest national parks, including Jasper and Banff as well as breathtaking lakes such as Louise Lake and the Columbia Icefield. Cities such as Calgary and Edmonton are listed as two of Canada's best cities to live in. With a diverse community from all over the world, Alberta is one of the easiest places to become settled in. It has a high standard of living, including a world-class federal funded healthcare system and excellent public education institutions, which are free to all citizens and permanent residents until they have graduated from high school. The cost of living is also considerably lower in Alberta than in other provinces, with locals only having to pay 5 per cent Goods Sales Tax (GST). It also has a strong economy which means great employment prospects and high-income levels for job seekers. With all this and more, why wouldn't you want to make Alberta your new home?
Have your heart set on immigrating to Alberta? Why not contact us today for your assessment. The immigration process can be labour intensive and confusing. But it doesn't have to be. Our Regulated Canadian Immigration Consultants (RCIC) are exceptionally knowledgeable of all government policies and regulations and are ready to assist you in choosing the best possible program. All you have to do is click here, complete our sign up sheet and we'll take care of the rest.