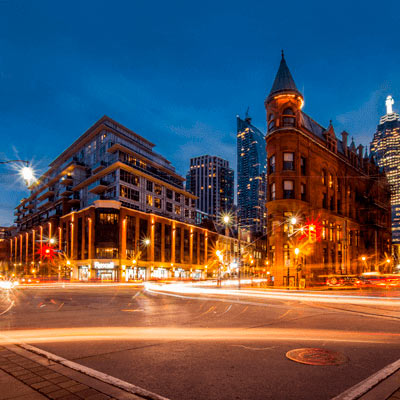 Provincial Nominee Programs (PNPs) allow Canadian Provinces and Territories to nominate individuals who wish to work and settle in a particular province. These PNPs allow for the acceleration of the immigration process to help meet the labor needs of the province. These immigrants are required to have the skills, education, and work experience to contribute to the economy of the province.
Basically, there are two types of provincial nominee programs
. The first one is the Skilled Worker
PNP
, this program allows the quick processing of the immigration process for Skilled Workers who have a valid job offer from a local provincial business in an occupation or business sector that meets the needs of the province.
The second type of PNP is the Business Immigration program. The business immigration PNPs allows the fast processing of the immigration process if the applicant contributes one of the following to the province; establishes a new business, invests in a business or enters into a joint venture with a local business in the province.
While Quebec has a separate special immigration program, the provinces that have the Skilled Worker PNP are:
British Columbia
Alberta
Saskatchewan
Manitoba
Nova Scotia
New Brunswick
Newfoundland and Labrador
Ontario
Prince Edward Island
Whereas the Canadian provinces that have the business immigration PNP are:
British Columbia
Saskatchewan
Manitoba
Nova Scotia
New Brunswick
Newfoundland and Labrador
Prince Edward Island
The Yukon
Since the introduction of the Express Entry system of immigration in January 2015, a portion of the PNPs are aligned to the system and these are otherwise known as 'enhanced nominations'. This means that candidates in the Express Entry pool who have obtained a provincial nomination are awarded 600 points in the Comprehensive Ranking System (CRS)
and will, therefore, receive an Invitation to Apply (
ITA
) for permanent residence.
British Columbia PNP
BC PNP - Skilled Worker
The main requirement under the BC PNP Skilled Worker program is to have a valid job offer from a BC employer. The employer nominates a non-Canadian candidate who is skilled in certain types of occupations that are given priority status in the province. For example, these priority occupations include biotechnology, aerospace, university and college educators and professors, skilled tradesmen, and other health care professionals.
Another important part of the BC PNP is the International Students program. This program allows international students who have graduated from a BC university in science, applied science or business programs to obtain Canadian permanent residence status if they have a permanent job offer from a BC employer.
BC PNP – Business
There have been many changes in the Business Immigrants categories. These categories include Business Skills, Regional Business, and Strategic Projects. In a nutshell, the requirements in the BC PNP Business category have been made to involve a few obligations. There are now reduced amounts being required for net worth and investment, the employment requirement to create new employment for Canadians has also been reduced. It is hoped that this will result in reduced processing times and fast track applications.
Alberta PNP
Alberta Skilled Worker Program
In the Alberta Skilled Worker PNP, the eligible immigrant needs to have the appropriate education, skill level and training, work experience and a valid job offer from an approved Alberta employer. Temporary workers who are already attached to other employers in Alberta are also eligible.
To begin the process the employer in Alberta is first required to receive permission from Alberta PNP, upon receiving this permission the employer selects candidates and presents them to Alberta PNP for assessment and nomination.
These PNP candidates are assessed not only on how they meet the province's occupational needs and requirements of the employer but also on their ability to settle, adapt and contribute to the social and economic landscape of Alberta.
Alberta PNP will only consider those nominated candidates with a pre-approved employment agreement with their employer.
The Alberta PNP is a useful option for industrial associations, groups of employers, individual employers, potential immigrants and non-Canadian employees.
Saskatchewan Immigrant Nominee Program (SINP)
The SINP is Saskatchewan's Provincial Nominee Program, and through this program, potential immigrants with the skills and required experience targeted by the province may obtain a Saskatchewan Nominee Program certificate which allows them to apply for Canadian permanent residence and benefit from processing times that are faster than in other Canadian provinces.
Saskatchewan – Skilled Worker PNP
Prospective immigrants can apply through the Saskatchewan Immigrant Nominee Program under the Skilled Worker category if they have a permanent full-time job offer from a Saskatchewan employer where they will work as a skilled worker or professional, in a management position, or if they have worked in Saskatchewan for a minimum of 6 months on a temporary work permit.
Saskatchewan Business PNP
The Saskatchewan Business PNP allows a person who has identified a business opportunity in the province's key industry sectors that will contribute to the production of goods, provision of services, technology, and research in Saskatchewan.
As part of the requirements the individual will need to have; a business plan, experience in managing a business, enough funds to establish a business, meet government officials and disclose business assets as well as national and international business activities.
The other significant point that attracts investors is that Saskatchewan Business PNP does not have a minimum net worth or net investment amount requirement.
Saskatchewan's key industry sectors include; Agriculture, Biotechnology, Culture, Energy, IT, Mining, Tourism, and Manufacturing.
Manitoba PNP
Manitoba Skilled Worker PNP
In the Manitoba Skilled Worker PNP, there are 5 priority assessment streams that allow applicants to meet certain criteria that demonstrate their strong potential to establish themselves in Manitoba.
These streams include:
Employer Direct Stream – For applicants with a pre-approved job offer from the Province's employer and for applicants who are currently working in Manitoba with a guaranteed job offer.
International Student Stream – For applicants who graduated from a Manitoba education institution with a post-secondary qualification, have a job offer related to their field of studies and have a work permit that allows them to work in the province.
Family support stream – For applicants with sufficient training, work experience, language ability and have a family member in Manitoba who have completed a Manitoba PNP affidavit for support.
Community Support Stream – For applicants with sufficient work experience, training, and language ability who have a Letter of Support from a Community Organisation that has an agreement with Manitoba PNP.
Strategic Recruitment Initiative – For applicants with enough training, work experience and language ability and meet the requirements of current recruitment initiatives and have received an Invitation to Apply letter from the Manitoba PNP.
Ontario PNP
Ontario Skilled Worker PNP
Ontario PNP only has a Skilled Worker Program as the other immigration streams have been temporarily closed and reopen at a later date. Ontario is Canada's most populous province with 40 5 Canadians calling the province home. The basic important points for the Ontario PNP – Skilled Worker Program include:
Application are employer-driven
The employer makes a pre-screening application to the Ontario PNP
The employer must make certain of certain minimum requirements such as being in business for at least three years, 5 full-time permanent employees, and have business premises in Ontario where the nominee will work.
The Employer should offer employment to a prospective foreign employee in occupations in the four sectors of; health, education, manufacturing and construction.
The Ontario PNP Skilled Worker program has 20 eligible occupations only.
Nova Scotia PNP
Nova Scotia Skilled Worker Program
The Nova Scotia Skilled Worker Program is aimed at highly skilled occupations. The requirements needed to qualify as a Nova Scotia Skilled Worker Nominee include:
Must have a guaranteed job offer in a skilled occupation considered and identified as having a skill shortage by the employer.
The job offer must be full-time and permanent, and one that no Nova Scotia resident is available.
Applicant must have basic language skills in English or French.
The applicant will be given preference if between the ages of 25 to 60 years old.
Nova Scotia Business Program
In this program, the Nova Scotia PNP is looking for experienced managers with basic language skills in English or French, who will make a financial contribution to the region and its employment sector.
The qualification requirements include:
Applicant must have owned and managed a business either individually or as a partnership.
Must have legally accumulated by their own efforts a minimum net worth of 300,000 Canadian Dollars, and this must have proof and documentation to support the method of acquisition.
Must have basic literacy skills in English or French language.
Will be given preference if between the age of 25 and 60 years of age.
New Brunswick PNP
New Brunswick Skilled Worker PNP
To be considered for nomination as a skilled worker under New Brunswick Skilled Worker PNP, the applicant is required to have a permanent, full-time job offer from an established New Brunswick employer. In most cases the skills offered by the potential immigrant are not available in New Brunswick and employers must demonstrate they are having difficulty finding these skills in the local job market. The applicant must also sign a declaration stating that they will settle permanently in New Brunswick.
New Brunswick Business PNP
To be considered as a New Brunswick Business PNP the following is required;
Previous management experience with a proven track record of success as a senior executive and/or business owner;
Business skills must be relevant to the business you intend to pursue in New Brunswick;
Required to participate in the business in an active managerial role.
You are required to have a basic knowledge of English or French sufficient to allow you to carry out business in New Brunswick. You must also make a commitment to settle in New Brunswick
Prince Edward Island PNP
Prince Edward Skilled Worker Program targets applicants who:
Intend to settle in Prince Edward Island
Have language proficiency in English and French
Have a university diploma, degree, or trade certificate
Must have a valid job offer from a Prince Edward Island employer
The application will be more effective if the applicant's skills are consistent with the list of targeted occupations on the skills shortage list.
Newfoundland and Labrador PNP
Newfoundland and Labrador Skilled Worker Program
The Province consists of two different land masses, Labrador which is attached to the mainland and the island of Newfoundland. The province has recently evolved into an economic force in the Canadian fiscal environment mainly due to the emergence and boom in energy and natural resources.
The main requirements needed in the Newfoundland and Labrador Skilled Worker Program include:
The applicant's occupation is on the strategic sector list
Work experience
Education
Age
Language
Spousal employment
Personal finances
Yukon PNP
Yukon PNP – Skilled Worker Program
Under the Yukon Nominee Program (YNP) the Yukon PNP – Skilled Worker program Yukon employers may nominate foreign nationals to work in skilled occupations and for Canadian permanent residence.
Applicants under this program must meet the following requirements:
Possess education and work experience that satisfy the requirements of the job
Demonstrate at least one year of related work experience in the occupation being filled
If in Canada at the time of application the applicant must have a valid work permit and must be valid throughout the application process.
Yukon PNP Business Program
The Yukon is seeking people with a business background and experience that would enhance the production and marketing of goods, services, exports, technology or research in the priority sectors.
Applicant must be involved in the active management of the business. Investment in a business previously used by a business immigrant is not allowed unless at least 50% of the new investment amount is used to expand the business.
The investment must create new employment opportunities or maintain and enhance existing employment for Yukoners.
Under Yukon Business PNP the applicant submits a preliminary business plan, shows a commitment to live in the Yukon, demonstrates net worth and ability to invest the minimum amount in a key sector. If the preliminary business plan is approved the applicant submits a detailed business plan and has an interview. If the applicant is approved the applicant receives permanent status. The applicant receives Canadian Landed Immigrant status.
Provincial Nominee Programs Benefits
It is always better to submit Canadian immigration applications through the various PNPs available as it has a number of benefits not available in other immigration programs. These benefits include:
Provincial Nominee Program leads to quicker processing of your application. This could make a possible faster award of a Permanent Resident status.
The Provincial Nominee program system is likely to differ from each state. There are a lot of applicants who wind up not qualifying under the Federal Skilled Worker program. The Provincial Nominee program is a fresh breath for such candidates.
When compared to the Federal Immigration program, the eligibility criteria on the Points Based System are very strict. But Provincial Nominee Programs of different provinces has relaxed criteria