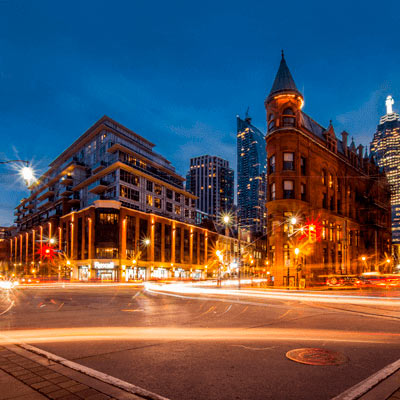 As a Canadian citizen or permanent resident, you have the right to bring your family members from your home country and have them to live and work legally in Canada. As it often happens, sponsoring your family members to come live in Canada would also grant them the opportunity to become citizens of Canada.
What sponsorship means
As a sponsor in the Canadian family sponsorship visa, you are a principal applicant who will take the responsibility of the family member's welfare and wellbeing, such as his or her economic provisions. If however for any reason the family member needs to receive government financial assistance, you will be the one to take responsibility of paying back the money to the Canadian government.
Before you can fulfill your right to sponsor family members to Canada, you must be over the age of 18. Anyone under this age wont be able to file for a Canadian family sponsorship visa application.
Who is eligible for sponsorship?
Canada is committed to family reunification, as a part of its immigration programs. The Citizenship Immigration Canada has a unique visa program called family sponsorship visa, whereby Canadian citizens and permanent residents are able to sponsor certain family members, such as:
Spouse, Common law partner, and Conjugal partner.
Dependent children
Parents
Brothers and sisters
Grandparents
Grandchildren
Other relatives, e.g. orphaned niece or nephew
Spousal Sponsorship
For Canadian family sponsorship visa, it should be determined that the spousal partner is immigrating to Canada because of you, i.e. the sponsor, and not because of her own will to live and work in the country. It is therefore required that you provide proof that your relationship with your spouse, common-law partner, or conjugal partner is real and genuine. This proof of relationship can be provided through either marriage certificate or the following:
Regular communication such as letters, emails, phone calls
Photos of you and your partner together
Joint agreements, such as a lease agreement or bank accounts
Same-Sex Partnerships
Same-sex partnerships are eligible for sponsorship under the Canadian family sponsorship visa only if the marriage was legally recognized in the country where it occurred, this may include same-sex marriages within Canada or abroad. You are required to provide enough information to Citizenship and Immigration Canada with enough information about the legality of your marriage and where and when it occurred.
Dependent Children
Apart from the eligibility of spousal relationships for a Canadian family sponsorship visa, you are also allowed to sponsor any dependent children under the age of 19, even those from a previous relationship or marriage. You are required to provide proof of your relationship to your dependent children, and they will also have to go through a criminal and medical examination.
Dependent children with a criminal record will not be granted entry into Canada. The medical examination should be carried out by a certified physician approved by the Canadian government, if the child has, for example, a contagious medical condition, this may be considered as grounds for non-admittance to Canada.
Parents and Grandparents
Sponsoring of parents and grandparents is also allowed under the family sponsorship program. The statistics at the Immigration Department in Canada state that over 38,000 applications are received each year for sponsorship of family members. This has in effect created a backlog and long waiting lists and times. There are currently over 165,000 family sponsorship visa applications pending for parents and grandparents.
The Canadian government has recently stepped in and made efforts to cut and reduce the excess backlog and reduce the waiting times by increasing the number of visas for these family members to 25,000.In another move to better manage the backlog, the government has introduced the Parent and Grandparent Super Visa, which will be valid for 24 months.
This multiple entry visa will enable the applicant to stay in Canada for up to 24 months, without a need for a renewal of their status. The creation of this particular visa enables sponsored parents and grandparents to move to Canada within 8 weeks another significant improvement from the previous one that took years.
You are also required to provide proof of the relationship to Canadian Immigration Authorities. By sponsoring a parent or grandparent you must provide your birth certificate including the birth certificates of your parents.
Other Relatives
Canadian family sponsorship visas include the opportunity to sponsor orphaned relatives, such as a niece, nephew, grandchild, brother or sister. The sponsored orphaned relative should, however, be under the age of 18, not married or involved in a common-law relationship. It is also important that a written letter of consent is obtained from any legal guardian before the child can leave their home country. The principle applicant must also provide for the economic and health of the orphaned child.