Canada is one of the most multicultural and diverse countries in the world thanks to its integrative immigration system and liberal views. More and more newcomers are receiving Canadian citizenship and the number of immigrants relocating to Canada is estimated to keep increasing as new immigration programs are set in place.
Canada saw a 130% increase in citizenship applications, between October 2017 and June 2018, and aims to welcome 330,800 newcomers in 2019 and has a projected immigration admission target of 341,000 for 2020.
Being a Canadian citizen comes with its perks, including free public healthcare, free public education up until grade 12, Canadian residency for your family, lucrative job opportunities, freedom and safety and much, much more.
There are 5 simple steps that you need to take in order to be considered eligible for Canadian residency so that you can enjoy the multitude of benefits that Canada has to offer you.
How to Get Canadian Citizenship in 5 Simple Steps
Getting Canadian citizenship depends on 5 basic criteria: your residency status, how long you've lived in Canada for, your tax returns, your knowledge of Canada as well as your language skills.
Step 1: Apply for your Permanent Resident Status
There are many ways to immigrate and become a permanent resident of Canada. In fact, there are over 70 different ways to be precise. Sifting through all these options can be complicated and tiresome, however, with a qualified RCIC guiding you through the process, it can be quite effortless.
The 3 easiest ways to get permanent residency include:
The Express Entry System;
The Provincial Nominee Program; and
Family Sponsorship.
Express Entry allows you to live and work anywhere in Canada and immigrate in as little as 6 months if you are a highly skilled worker.
The Provincial Nominee Program lets you live and work in a specific province or territory in Canada if you have a job offer and sufficient work experience.
The Family Sponsorship Program allows those who already have Canadian residency to sponsor dependents, grandparents, family members, spouses or common-law partners to join them in Canada.
Step 2: Show That You Have Lived in Canada For 3 Years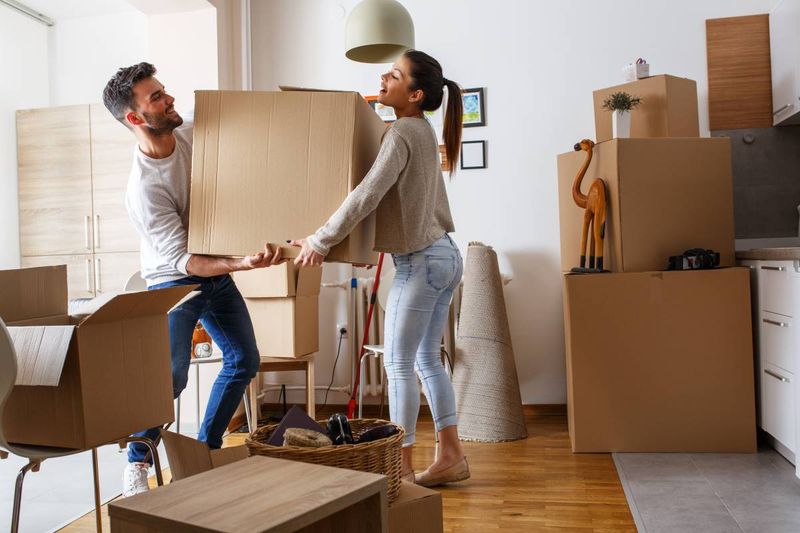 In order to apply for Canadian citizenship, you will need to live in Canada for 3 years in the 5-year period before you apply. This means that you will need to be able to prove that you have been physically present in Canada for more than 1095 days.
Tip: If you have to travel outside of Canada, even if it's just for a day, make sure that you document your trip in a travel journal whether its by air, land or boat. You will need to provide this information when applying for your residency card. You won't need to submit the journal but it will help you to remember specific dates, should they be requested. It's also a good idea to keep records of your travel documents.
Things to record include:
Departure and arrival dates (even if it's the same day or a day trip less than 24hrs);
Destinations visited; and
Reasons for travel(ie. vacation, work, family, etc.)
Step 3: Ensure That You File Your Tax Returns
As a newcomer, it can be confusing wrapping your head around whether or not you will have to pay taxes and when it kicks in. The simple answer is that you will be required to pay taxes if you are receiving an income in Canada, whether you are a resident or not. The type of taxation, however, is based on your residential status.
You are required to file taxes as a permanent Canadian resident, even as a newcomer to Canada. You will need a Social Insurance Number (SIN) to do so, as well as your date of entry and other supporting documents.
If you are a non-resident or temporary resident, living and working in Canada, you will also be required to pay taxes. This depends on your type of income and includes international students with part-time employment, seasonal workers and non-residents with rental income.
It is not only important to file your taxes while you are living and working in Canada but it is also essential to make sure that you don't have any outstanding records.
Tip: Ensure that your spouse or common-law partner also file their taxes, whether or not they are receiving an income, as you will need to supply some of their information on your tax return.
Step 4: Make Sure That Your Language Skills Are Up to Scratch
If you are between the ages of 18 and 54 years you will be required to show you your language abilities. In order to receive Canadian citizenship, you will need to prove that your language skills, in either English or French, meet government standards. You will be required to take a test and receive a CLB (Canadian Language Benchmark) Level 4 or higher.
You will need to be able to show that you can have everyday conversations, understand simple instructions, questions and directions, use basic grammar and express yourself freely through the use of common words, phrases and questions.
Step 5: Know Your Rights
In order to become a citizen of Canada, you will be tested on how well you know the rights, responsibilities and general knowledge of Canada.

Topics that you will be tested on includes:
history;
geography;
economy;
laws; and
symbols.
The test is based on the official citizenship guide: Discover Canada. It is a short 30 minute, multiple-choice test (either written or oral) and you will be required to score a minimum of 15 out of a possible 20.
How We Can Help You Apply For Canadian Citizenship
Navigating the Canadian immigration system can be a lengthy and complicated process, with a copious amount of forms and documents to complete and strict submission dates, we wouldn't blame you if you feel scared about getting started on your application. But that's what we're here for. Our accredited RCICs (Regulated Canadian Immigration Consultants) are ready to evaluate your eligibility, review all documentation and submit all documentation on your behalf. Using an RCIC not only gives you the best possible chances of success but will make the entire process simple and stress-free. We handle the paperwork while you choose your dream job in Canada.

All you have to do is complete our application form and we'll take care of the rest. It's just that simple.