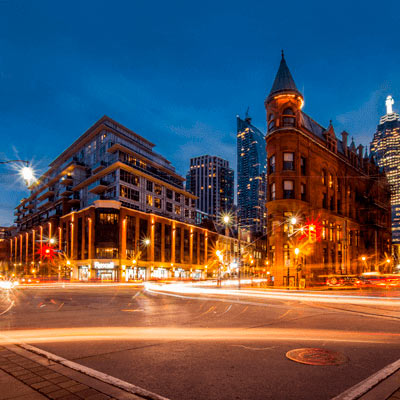 A subsection of the Family Class immigration category, the Spousal Sponsorship program allows Canadian citizens and permanent residents to sponsor their spouse or common-law partner for Canadian permanent residence. This program requires that both the sponsor and sponsored individual should be approved by Immigration, Refugees and Citizenship Canada (IRCC) in order for the sponsored person to receive a visa.
For a sponsored individual to receive a visa in this immigration program, the sponsor and the sponsored person must prove that their relationship falls under one of the following categories:
Spouse
Common-law partner
Conjugal partner
It is also important to note that Canada recognizes same-sex marriages and same-sex partners may be eligible for immigration through the Spousal Sponsorship Program as long as they all meet the eligibility requirements.
The Canadian government is committed to supporting family reunification in Canada. On October 29, 2016, the government of Canada announced that starting from early 2017, there will be a few changes introduced to the Family Sponsorship Program. Among other reasons, these changes have been introduced to help reduce processing times for applicants living in Canada as well as overseas applicants and to also soften the rule of conditional permanent residence. Permanent residence was introduced to help discourage fraudulent spouses from applying and entering Canada with non-genuine intentions.
Spousal Sponsorship Changes
1. One application package for all spousal sponsorship applicants
All applicants both in Canada and overseas will no longer use separate application kits as they will now use one updated application kit package.
2. New Basic Guide
Applicants will now be able to prepare their application using a shorter updated basic guide that is easy to understand. Whereas the previous guide had over 180 pages and there were different guides for in-Canada and overseas applicants. The new guide caters for both overseas and in-Canada applicants and consists of only 75 pages.
3. Personalized document checklist
Applicants can now use one of four checklists (depending on who is being sponsored) to find out which forms they need to sign and submit.
4. Simplified questionnaire
The relationship questionnaire has been significantly simplified in that it is easier to understand and has fewer questions.
5. Medical Exam
Applicants will no longer be required to submit their medical exams up front with an application. With the current changes, applicants will be required to undergo medical exams later in the application process. A communication of instructions of a need for medical exam results will be requested by the Citizenship and Immigration Canada (CIC).
6. Police certificates
Applicants will now be required to provide police certificates from:
The country where they currently live
The country where they have spent much of their adult life since the age of 18 (if it is different from the country where they live).
7. Online account
The person being sponsored will now be able to access more information through their online account. Through this online account, applicants will be able to see real-time information about their application status.
8. Conditional permanent residence
Introduced by the previous conservative government to provide a crack down on marriage fraud, but has often been criticized for potentially trapping vulnerable migrants especially women.
The change seeks to remove the condition for certain permanent residents that requires the sponsor and sponsored partner to cohabit together for two years after arriving in the country. Failure to do so led to the sponsored partner having their permanent residence status revoked.
By enforcing this change the government recognizes the fact that the majority of relationships are genuine and the majority of the applications are made with good intentions.
9. Processing times
The processing times have drastically been reduced. Previously it took approximately 26 months for spousal sponsorships to be processed, with the current changes the processing period is only 12 months for applicants.
Eligibility requirements
Sponsor
Canadian citizen or a permanent resident
At least 18 years old
Living in Canada. If you are a Canadian citizen living outside Canada you must provide proof that you intend to live in Canada once your sponsored partner becomes a permanent resident
Able to prove that you have enough funds to provide basic needs for your spouse or partner.
Sponsored partner
The sponsored individual must be your spouse, common-law partner or conjugal partner
Must be at least 18 years old
Must provide proof that the relationship is genuine and was not entered with the intention of acquiring any status or privilege under the Immigration and Refugee Protection Act.
How can we help you?
At CanadianVisa.org we:
Prepare your application in the most professional manner. This should minimize any questions the visa officer might have and, overall, this should shorten the application processing times and lower your chances of being called for an immigration interview.
Handle almost all of the paperwork for you so you don't have too. We will also advise you which documents to provide to prove your relationship status and which ones you shouldn't.
We are based in Vancouver, Canada and are therefore at the point of contact with the visa office so you can be rest assured knowing that CanadianVisa.org is taking care of any and all correspondence with the visa office.
We offer a variety of options available in the Spousal and Family Sponsorship Program.
Another important point to note is that being a CanadianVisa.org client gives you assurance and peace of mind. Industry experts have ranked us as on of the few trusted immigration agencies around, a fact backed by our excellent success rate and we work very hard to get you approved as quickly and painlessly as possible.
Always keep in mind that you need be a Permanent Resident of Canada or a Canadian Citizen in order to sponsor a spouse or common-law partner.
At CanadianVisa.org, our Regulated Canadian Immigration Consultants (RCICs) are members in good standing with the Immigration Consultants of Canada Regulatory Council (ICCRC). They have the experience and expertise to guide you through the visa application process, from the selection of immigration category to preparing and filing your application, preparing you for an interview and following up with the visa office. The fact that our offices are situated in Vancouver Canada means our clients' applications are evaluated and processed as per the latest updated rules and regulations from the Canadian government.
Do you want to live and work in Canada? At CanadianVisa.org, we make applying for your visa simple. Fill out the form and one of our account managers will call you to begin your Canadian visa application process.