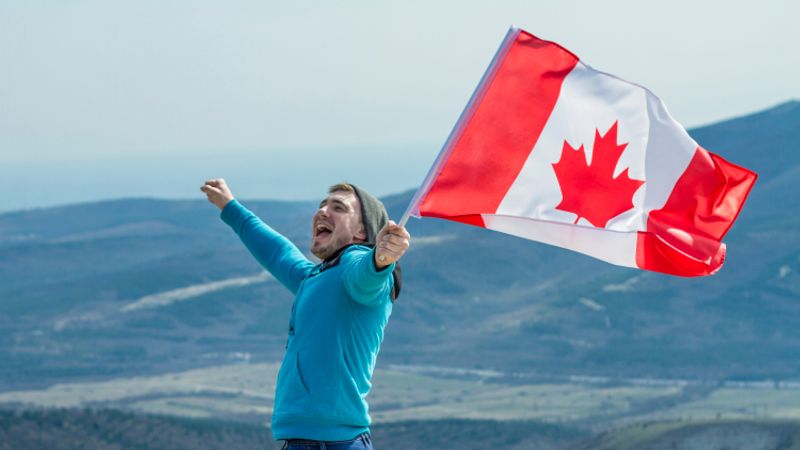 Canada has one of the highest percentages of immigrants who become citizens. Then again, who wouldn't want to be a proud holder of a Canadian passport? You get to travel to 68 countries visa-free and vote in elections because you have a right to have a say in the future of your new home country!
Becoming a Canadian citizen in 2021 is a special occasion that's commemorated with a virtual ceremony during which you take the Oath of Citizenship and get your citizenship certificate. All in-person ceremonies are canceled due to COVID-19 or until further notice. Find out how to take this one final step to enjoying life in Canada as a citizen.
What You Want to Know About Canadian Citizenship in 2021
FAQ 1. What Are the Requirements for Becoming a Canadian Citizen in 2021?
The good news is that applying for citizenship in Canada is a walk in the park compared to earning permanent residency. For starters, there is a lot less documentation involved and it's much easier to qualify too. In fact, it's all just a matter of time really. Unlike many other countries, Canada has a short naturalization period of just three years and even shorter for certain residents who qualify for a loophole we discuss in question five below.
Here are the main requirements to apply for Canadian citizenship in 2021.
Citizenship Requirements 2021
Requirement
Details
You must be a permanent resident of Canada.
There are various immigration programs that you can apply for to become a permanent resident of Canada.
You must have lived in Canada for three out of the last five years.
You can use this tool to calculate how long you've been physically present in Canada.
You must file your income tax.
You must file your annual tax returns even if you don't have any income for the year.
Prove your language skills in English or French
To become a citizen, you need to meet the Canadian Language Benchmarks (CLB) Level 4 or higher.
Pass a citizenship test
Download the citizenship study guide here.
FAQ 2. Are Canadian Citizenship Applications Being Processed?
Yes, Canada's citizenship department is still processing applications. However, in-person citizenship tests are canceled and slight delays can be expected. According to the IRCC, it takes approximately 12 months to process citizenship applications.

FAQ 3. How Can You Take the Canadian Citizenship Test During COVID-19?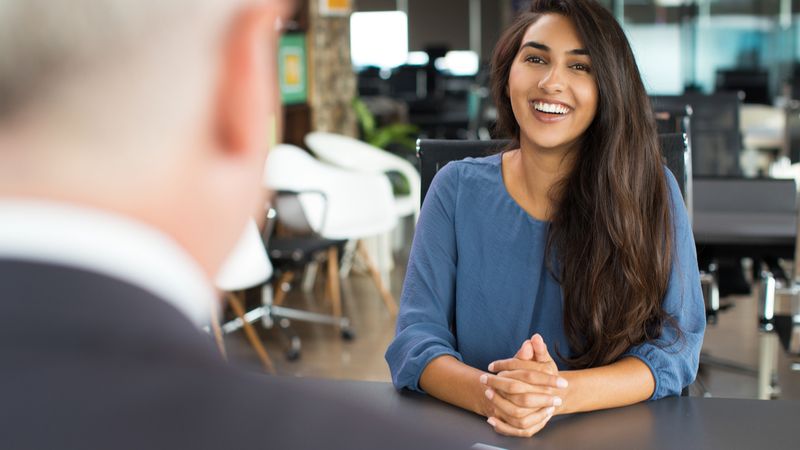 Due to COVID-19, citizenship tests are taken online. You can apply for citizenship by submitting an application online and then check your email for an invitation from the IRCC. You have 21 days to complete the test online from the date you receive your invitation.

What do you need for the test?
Identification like your PR card, or health card;
Application number and unique client identifier sent with your invitation;
Valid email address;
Reliable internet connection;
Desktop computer, laptop, or tablet with a webcam; and
a Chrome or Safari Web browser;
NOTE: You should prepare to take your citizenship test in a room with good lighting so that the system can clearly see you through the webcam. The webcam will be used to take a photo of your face and monitor you while taking the test to ensure you complete the test by yourself. If you can't take your test online for any reason then you may need to wait until in-person tests resume again.
FAQ 4. What Kind of Questions Are Asked on the Canadian Citizenship Test?
No one particularly likes writing tests but don't worry, your math skills and language abilities won't be tested in this one. The Canadian citizenship test consists of 20 multiple-choice, and true or false questions that gauge how well you know Canada, your new home country. The test will include questions about the rights and responsibilities of Canadians and Canada's history, geography, economy, government, laws, and symbols. The test is 30 minutes long and you need to get 15 correct answers to pass the test.
NOTE: You may be asked to write the Canadian citizenship test or it can also be presented orally, this will be decided on the day by a citizenship official.
FAQ 5. What is the Fastest Way to Get Canadian Citizenship?
Surprised? There is a loophole that allows you to become a Canadian citizen after only two years of living in Canada as a permanent resident. Just like in the case of Igor, if you have lived in Canada as a temporary resident before earning permanent residency then your time spent in the country can count towards the required three years of living in Canada to apply for Canadian citizenship in 2021.
FAQ 6. How Do You Calculate Your Time in Canada as a Temporary Resident?
For every day you spent in Canada as a temporary resident or protected person within the last five years you get one half-day when you calculate your physical presence. You can only use a maximum of 365 days as a temporary resident or protected person toward your time spent in Canada.
A temporary resident is someone who is authorized to enter or stay in Canada as a:
visitor;
student;
worker; or
temporary resident permit holder
A protected person is someone who:
Was found to be in need of protection or a convention refugee by the Immigration and Refugee Board; or
Received a positive decision on a Pre-Removal Risk Assessment from Immigration, Refugees, and Citizenship Canada.
FAQ 7. How Much Does a Canadian Citizenship Test Cost?
It costs $630 to apply for Canadian citizenship in 2021 for adults over 18 years. The fee includes your application processing and your right of citizenship. Minors under 18 years old only need to pay a $100 right of a permanent resident fee.
Citizenship Fees in 2021
Service
Fees
Application processing and right of citizenship (adults 18 and over)
$530 and $100
Right of citizenship (minors under 18)
$100
FAQ 8. Can I Have Dual Citizenship in Canada?
Yes, you can. Dual or multiple citizenships are legal in Canada. However, it may not be legal in other countries or countries where you hold citizenship.
Bonus FAQ. Is Canadian Citizenship Worth It?
Let's face it, Canadian citizenship doesn't come cheap. As a permanent resident, you get to live and work in the country plus enjoy many benefits like free healthcare and other social services. So, is it really worth it to become a Canadian citizen in 2021? Well, with an 86.2% citizenship rate for immigrants, there must be a few good reasons why so many permanent residents choose to apply for Canadian citizenship. Let's take a look at a few benefits below!
5 Benefits of Becoming a Canadian Citizen in 2021
1. Being Eligible for More Jobs
Canadian citizens are eligible for more jobs in government that require security clearances. These jobs include legislative aide, policy analyst, pollster, lobbyist, and campaign manager among many others. Becoming a Canadian citizen in 2021 will give you access to more employment opportunities, especially at high-paying federal levels.
2. To Vote and Run for Political Office
Canada is a full democracy which means that as a Canadian citizen, you'll have the right to elect representatives at each level of government (federal, provincial, and municipal). It's important to have a say in the quality of life you want for yourself and future generations. Canadian citizens can also hold political office, and represent issues you feel strongly about like higher minimum wages, environmental affairs, and foreign policy.
3. To Travel With a Canadian Passport
The Canadian passport is one of the 20 most powerful passports in the world, according to the Passport Index. This year, Canada is in 18th place with a mobility score of 109. The country is ranked one spot above the United States. Canadian citizens can visit 140 countries without a visa and passports remain valid for longer than permanent residents cards.
4. Never Worry About Losing Your Status
Canadian citizens can spend as much time as they like outside Canada without immigration consequences. And in most cases, you won't lose citizenship if convicted of a crime. However, permanent residents could face deportation if the IRCC deems their crime serious enough.
5. Not Needing to Renew Immigration Documents
By now you should have two folders filled with immigration documents that you keep at hand. The great news is that once you become a Canadian citizen you won't have to submit another application when your permanent resident card expires every five years. A citizenship certificate is valid indefinitely and Canadian citizens who wish to travel internationally need only renew their passports every 10 years.
Take the First Step: Become a Canadian Permanent Resident
Before you can apply for citizenship in Canada in 2021 you must be a permanent resident (PR) and the good news is that there are quite a few ways to earn PR status in Canada. Canada has many immigration programs with a combined target to welcome 401,000 new residents in 2021 alone. The tricky part is knowing which programs you qualify for based on the requirements that are unique to each program.
Leave the complex details to visa professionals with a full evaluation of your immigration options today. Simply, click on the button below to start an assessment and discover what your future holds.