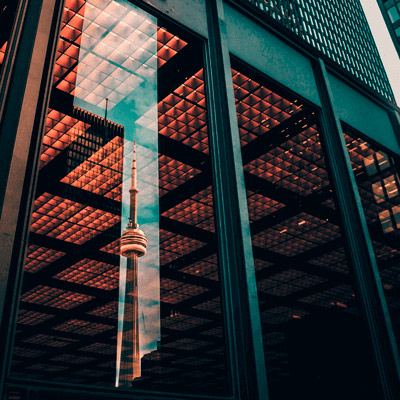 Going overseas to work and travel is an incredible experience, but you need to make sure that your time is spent wisely and you manage to get the most out of your trip. Canadian working holidays can run for up to 12 months, which means you can really experience Canadian culture and travel to many incredible places across the country. Wherever you choose to visit (read more about Canada's Visitor Visa here), follow these tips to make the most of your trip and you won't go wrong.
Let's get started:
1. Spend time choosing the right place for YOU
We are obviously quite partial towards Canada where we know you can gain fantastic work experience and visit many wonderful cities. Canada is a large country and you should choose the best location for your interests and needs before you commit to a new home. Planning how much money you will need to support your traveling and living lifestyle can factor into this decision. Areas like Toronto may have many more jobs available, but living expenses are also higher, while living in Whistler may be more cost-effective, but the lifestyle in the snow may not be what you are looking for.
2. Be prepared for whichever job may come your way
You may travel to Canada with the plan to work in a coffee shop, but you never know if your plans will change. You may meet a new friend who convinces you that Whistler is the best place for your next adventure as a ski instructor. While you may not be able to prepare for everything that may come your way, you can read up and learn about the jobs you are interested in before you leave your home country. Why stick to only one type of job when there are so many locations and work experiences available to you?
3. Go overseas with a job plan
You may not stick to the same job throughout your holiday, but going overseas with a job offer in place is the ideal situation. It is possible to travel to Canada without a job in place, but securing something before you leave can alleviate some of the stress of being in a new country.
4. Open yourself up to finding new people and experiencing new things
You chose to work and travel in an entirely new country for a reason – you want something new. So make sure you are open to soaking up all that your new environment entails. That could mean that you try new hobbies, eat new food and make new friends. Canada has many people who travel from all over the world to work and explore the country. This gives you plenty of opportunities to learn about different cultures and backgrounds while also meeting locals you can give you more insight into the Canadian way of life.
5. Why are you really here?
What did you intend on achieving when you decided to travel to a new country for work and adventure? There must have been a reason for choosing to leave your comfort zone. At the end of your trip, you should be saying "I have achieved my goals and dreams", rather than saying that you have wasted valuable time and didn't take advantage of your circumstances.
It's all about spending your time wisely and really delving into the new experience. Read more information about the Canadian Working Holiday Visa here.