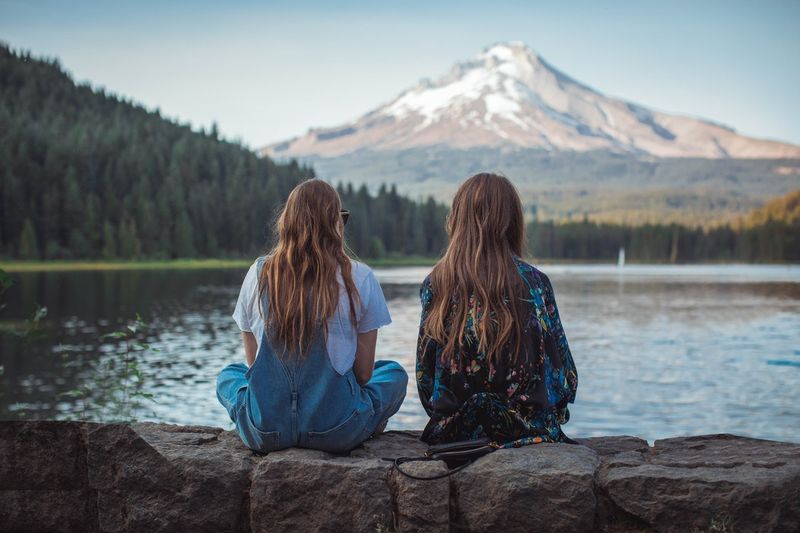 If you're a young professional, just finished your studies or are in the process of completing them, why not consider a Working Holiday Visa as your next step? The International Experience Class (IEC) is a Canadian immigration program that offers three different pathways towards achieving this, (the most popular being the Working Holiday Visa). This path gives individuals between the ages of 18 and 35 the opportunity to live and work in Canada while still experiencing all the activities and sights that the country has to offer to tourists. Other pathways include the Young Professionals and International Co-op Internship options which also focus on job/internship placements with different requirements for applicants respectively. These, however, limit your ability to travel because you need to work more fixed hours for a company that you have already determined before departure, unlike with the Working Holiday Visa.
In order to apply for these paths, applicants need to be from a country that is on the list of those that are participating in the IEC Program. To qualify for this program, you will need to create an online evaluation profile which will be given a score according to specifically designed criteria (which measures your eligibility based on factors such as age and language proficiency). The space available, for the Working Holiday Visa, in particular, is filled every year, so make sure to gather all your documents for a swift submission before your country's quota is filled. Below are some fantastic reasons to apply today, specifically for the Working Holiday Visa.
1. Plenty of Work Opportunities
The Working Holiday Visa operates by issuing open working permits that allow candidates to work for any (or several) eligible employers all around Canada. This means you could be working anywhere from a snowy cabin in Banff National Park in Alberta to a high-rise in Ontario's capital of Toronto.
The other upside of this system means that if one job or city doesn't suit your needs, you can always finish the season there and go travelling. When you need to work again, you can begin looking for a position somewhere new. The kind of work that is seasonal is also widely available as everyone moves on, migrating across the country as one ends and another begins.
Popular Working Holiday Jobs Include:
Farms and Ranches
Ski Resorts
Summer Camps
Retail and Deliveries
2. Make Money to Travel
By working on an open work permit in Canada, workers can earn between $20, 000 and $30, 000 a year. This will cover your living expenses for the year, including rent. However, if you'd like to take it even further, many seasonal employers, such as farmers, provide accommodation for the time you are working for them. This can easily free up finances that you can use to travel between jobs.
3. Spectacular Wilderness
Canada is home to a wealth of national parks such as Banff National Park, Prince Edward Island National Park and Gros Morne National Park which all offer a different perspective on the country's wilderness.
See polar bears in Churchill, Manitoba, ski in the Rocky Mountains, see the Northern Lights, hear the thunder of Niagara Falls and even witness humpback whales surfacing along the coast of Nova Scotia. This doesn't even begin to capture the feeling of kayaking across crystal fjords in the summertime or taking a train through pristine mountain ranges that are covered in snow once the winter comes.
4. Cosmopolitan Cities
Immerse yourself in the vibrancy of Canada's world-class cities such as Montreal and Toronto that provide a fusion of international experiences like fine dining while at the same time preserving a complex national heritage that is a combination of multiple cultures.
Apart from the usual tourist attractions (such as maple syrup pancakes and craft beer), there are plenty of exciting cultural activities to participate in. Dress up in French colonial wear in Old Quebec, experience sparkling nightlife in Vancouver, see indigenous artworks and museum displays or simply indulge in delicious local cuisine that is sold in colourful cafes, down cobblestone streets. There are always music, literary and film festivals on the go in the major cities while excellent public transport makes travelling across provinces a breeze, opening up the opportunity to see various offerings from different towns.
5. Stay For Up to Two Years
Depending on which country you are applying from, the IEC Program will issue you a temporary (and for this path, open) work permit that is valid for either 12 or 24 months. This gives you the ideal amount of time for a gap year or work experience opportunity that looks great on your CV once you begin applying for jobs in your country of origin.
Another perk of this amount of time is that it meets a lot of criteria for skilled and unskilled worker programs under Canadian immigration criteria which generally asks for a minimum of two years work experience, preferably for a Canadian company. This means that if candidates wanted to stay on and attempt to apply for permanent residence, they would have both experience and proof of working for a Canadian employer to strengthen these aspects of their profiles.
Some Advice
You might meet all the criteria for the program and pathway you've selected but there are a lot of things to consider before you go. You are effectively moving overseas for one to two years which requires a lot of planning in advance. We have compiled a short list of things that you may not have thought about yet.
Get some travel insurance.
Make sure you have enough money to cover the initial essentials - $2, 500 is recommended.
Pack lightly to be able to travel easily between provinces.
Get a local sim card, bank account and social insurance number.
How Can We Help?
Our service works with Regulated Canadian Immigration Consultants (RCICs) who are experts in terms of policy and programs offered by the Canadian government. The Working Holiday Visa is a very competitive pathway and having someone to guide you through the process can make a significant difference in the strength of your profile and ultimately the outcome of your application.
Sign up today to get started on your journey to Canada. As a young professional, there is no better way to explore a new country while getting a head start in terms of work experience and financial assistance while you travel. If you don't meet the requirements for the Working Holiday Visa, have a look at our other blog that outlines reasons to consider working in Canada in 2019.