Are you a self-starter? A mover or a shaker and want to travel to Canada? Although the Self-employed Person Program may be the best way to work in Canada as a freelancer, did you know that you could also do it through the IEC Working Holiday Program too?
Now, before we continue, we have to mention that the Immigration, Refugees and Citizenship Canada (IRCC) has said that although open work permits issued under the IEC, or International Experience Canada Program for self-employment or to start a business, is not the main goal of the Canadian Working Holiday Visa Program, it is possible to do so.
This means that you have more options to move to Canada and start working as a freelancer in Canada.
So let's take a look at what your options are when obtaining an IEC work permit before looking at some of your other options to immigrate to Canada as a self-employed professional.


How Can I Work in Canada as a Freelancer on an IEC Work Permit?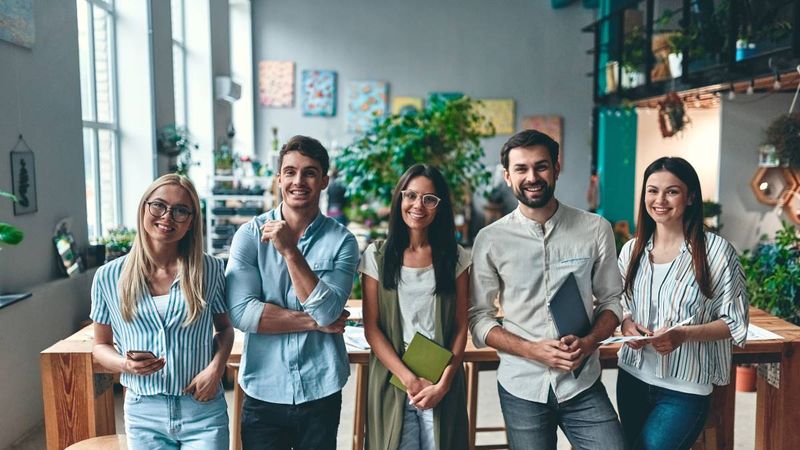 As a self-employed person, there are various ways to get a Canadian work permit or even immigrate to Canada permanently but if you would like to have more freedom to work and travel in Canada simultaneously you may want to consider a working holiday in Canada to see if it right for you before deciding on something a little more permanent.
As a self-employed person, you can apply through the Working Holiday category and register a new Canadian corporation. Because you need an employer-specific IEC work permit for both the Young Professional and International Co-op categories, a self-employed person will not be deemed eligible.
What is an IEC Visa?
The IEC or International Experience Canada has three work holiday visa programs. It allows you to work in Canada on a temporary basis for 12 to 24 months depending on which country you are applying from or where you have citizenship.
There are over 30 different countries that can apply for a visa through the Working Holiday Visa Program.
There are 3 programs under the IEC Program but the Working Holiday Program is perfect for you as a self-employed person because:
You don't need a job offer yet;
You can work for more than one employer in Canada;
You can work in more than one location; and
You can earn some money so that you can travel.
How Do I Apply for an IEC Work Permit?
Step 1
The first step is to check if you qualify. Besides being a citizen of one of the qualifying countries you will also need to ensure that you:
Have Biometrics;
Have a valid passport;
Be between the ages of 18 and 35 (may vary depending on your country of citizenship);
Have a minimum of CAN$2,500 to help cover your expenses in Canada;
Have health insurance for the duration of your stay
You may have to present evidence of this insurance when you enter Canada;
Are admissible to Canada;
Have, before departure, a round-trip ticket or demonstrate that you'll have the financial resources to purchase a departure ticket at the end of your authorized stay in Canada.
You will unfortunately not be able to be accompanied by dependant on an IEC work permit.
Below are the countries that qualify for a working holiday in Canada.
Eligible Countries in the International Experience Canada Program
Australia
Austria
Belgium
Chile
Costa Rica
Croatia
Czech Republic
Denmark
Estonia
France
Germany
Greece
Hong Kong
Ireland
Italy
Japan
Korea, Rep.
Latvia
Lithuania
Luxembourg
Mexico
Netherlands
New Zealand
Norway
Poland
Portugal
San Marino
Slovakia
Slovenia
Spain
Sweden
Switzerland
Taiwan
Ukraine
United Kingdom
If you aren't sure, you can use the online tool to find out if you qualify for an IEC work permit here.
You will need to answer a few questions, which shouldn't take longer than 10 minutes, about your:
country of citizenship;
country of permanent residence (where you live permanently);
country of residence (where you live now);
student status (if this applies to you); and
job offer (if this applies to you).
Step 2
The next step is to create an online profile to enter the draw pool. At this point, you will need your passport to complete the profile. You will be able to complete and submit all your forms online.
Step 3
The next step is to submit your IEC work permit application and pay your fees. Once this is done you'll be able to check your status and if successful you'll receive a message via this account saying that you've been invited to apply to the IEC program!
Once you receive your invitation you'll have 10 days to accept the invitation and 20 days to apply for your IEC work permit so be sure not to miss these deadlines or you'll have to start all over again.
To find out if you qualify you can visit our blog here on the 2020 Working Holiday Visa Season here.
Other Canadian Immigration Pathways for Freelancers
1. Self Employed Persons Program

The Self Employed Person Program was designed specifically for freelancers. You will however need to fall under one of the following cultural or athletic jobs to qualify:
Eligible Jobs for Self Employed Program
Cultural
Athletic

Painter
Dancer
Journalist
Writer
Musician
Designer

Sports coach
Athlete
Referee
Program leaders
The fees are a little more than apply through the IEC Program and could take longer to process.
2. Business Immigration
The other option is to literally become your own boss and start a Canadian corporation. This does, however, come with a lot of extra red tape and could take longer to process and is much more expensive as far as visa fees go.
Travelling to Canada as a Freelancer
As a self-employed person, you're probably used to your fair share of challenges. Getting an IEC work permit shouldn't be one of them.
Applying for a visa on your own can be time-consuming and difficult to understand. With strict deadlines, procedures and requirements, it can be easy to make a mistake that could cost you your chance to get a working holiday visa to travel and work in Canada. But with the guidance and assistance of one of our knowledgeable Regulated Canadian Immigration Consultants (RCIC's), who are accredited by the ICCRC, the process will be stress-free.
When you choose to use our expert and government trusted service you will get:
An in-depth eligibility assessment
Guidance on which of 100+ immigration programs and visas to choose from;
An immigration plan tailored to your individual needs;
A review and submission of all application forms and documentation; as well as
Support through every step of the application process.
All you have to do is fill out our application form to receive your eligibility assessment and let us take care of the rest. It's just that simple! Your Canadian adventure starts here.
Be sure to follow us on Facebook, Twitter, LinkedIn and Instagram to stay up to date on Canadian immigration and visa news.