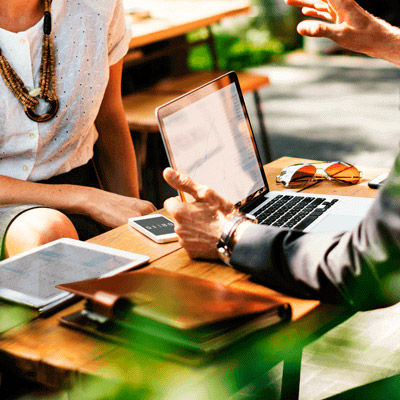 Montreal is one of the most dynamic cities in Canada, with a large focus on the technological and creative fields. Economically strong, Montreal is a powerhouse that attracts people and businesses from all over the world to engage in industries that include aerospace, software, electronics, pharmaceuticals, manufacturing and transportation.
Montreal's labour laws require any staff members who work with customers to speak a competent level of French in order to deal with the public.
Aerospace
There are only 3 major aerospace hubs in the world and Montreal happens to be one of them. Major international organisations have set up their headquarters in the city and excel in the manufacturing of aircraft, engines, simulators and other equipment.
Search for a job in the industry:
Information and technology
It has been reported that 182 000 job openings will need to be filled in the IT sector by 2019 in Canada, with many of the jobs offered in Montreal. Some of the jobs in high demand include information systems analysts and consultants, computer and network operators, Web technicians and software engineers.
Search for a job here:
Arts
As the cultural capital of Canada, Montreal offers many job opportunities for those interested in the film, arts and performance fields. Many international films have been filmed in Montreal, often substituting the beautiful architecture of European locations with that of the Montreal's architecture. The city is the birthplace of Cirque du Soleil, one of the largest cultural enterprises in the world, as well as the Just for Laughs franchise and internationally acclaimed Montreal Jazz Festival.
Business and finance
Many international organisations are located in Montreal, including pharmaceutical conglomerates Pfizer Canada and Pharmascience, as well as major banks and Bell Canada. The Port of Montreal is a driver of much of the activity in the city, handling over 26 million tonnes of cargo in a single year. As the world's largest port, it remains the main shipping point for grain, sugar, petroleum products and consumer goods.
Video game industry
Interestingly, the video game industry in Montreal is one of the biggest in the world. Some of the biggest game developers and software publishers are located here including Ubisoft, EA and Bioware. The industry provides thousands of jobs and generates billions of dollars in revenue each year, making this an extremely profitable field to be in.