The battle for the best of the best is on. If you're a skilled worker who wants to pursue new opportunities overseas then you'll want to know more about the two popular skilled worker programs that can lead to incredible careers in either Canada or the USA. But which one is best for you?
Canada's Global Talent Stream and the USAs H-1B Visa are designed to help employers attract top international talent in specialized occupations. The United States was once the most desired destination for highly-skilled global talent. But in recent years, Canada's economy is expected to be one of the fastest-growing countries in the Group of Seven (G7). Discover how you can work in Canada or the USA below!
H-1B Visa vs Global Talent Stream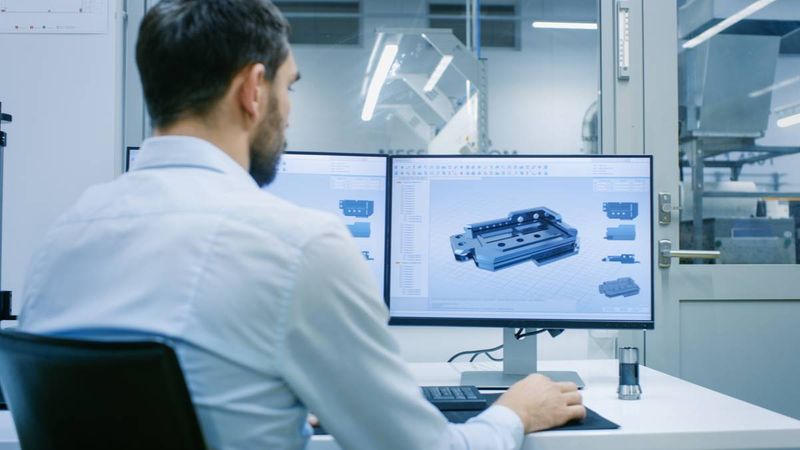 The H-1B Visa was created in 1990 and has since introduced a lottery system that randomly selects applications to process instead of prioritizing the most skilled applicants. A whopping 1.8 million H-1B visas have been issued from 2001 - 2015. However, according to Forbes, denial rates have risen sharply over the past few years and there's been a substantial increase in Requests for Evidence (RFE), which requires sponsoring employers to submit further information about their sponsored employee(s).
The Global Talent Stream, on the other hand, was newly introduced in 2017 and welcomed nearly 40,000 skilled foreign workers within the first two years. Around 16,000 family members accompanied those recruited through the program and benefited from access to work and study permits.
While the GTS does not have an intake limit, the Canadian work visa expires faster but is issued much quicker. Canada's high demand for highly skilled workers led to the decision to make the GTS a permanent program. Skilled foreign workers with at least one year of Canadian work experience are readily invited to apply for permanent residency through the Canadian Experience Class (CEC) managed by the Express Entry system.
How do these two popular skilled workers programs differ and what do they have in common? Find out below!
Comparison
H-1B Visa Lottery
Global Talent Stream
Work visa valid for 3 years with 6 years extension
Work visa valid for 30 days with the possibility of extension
Annual quota: 65,000
International US graduate quota: 20,000
No annual quota
2-6 months visa application processing (only if your application is chosen through the random lottery selection system.)
2-weeks visa application processing
Skilled workers must have a unique body of knowledge and hold at least a bachelor's degree, or equivalent, in the discipline.
Skilled workers must demonstrate advanced knowledge of the industry through either a postgraduate degree in a specialized area or at least five years of experience in a specialized position.
IT, engineering, medicine, math, law, accounting, and other difficult-to-master occupations.
Science, technology, engineering, math (STEM) and other unique and specialized occupations.
Employers must file a Labour Condition Application
Employers must submit a Labour Market Benefit Plan
The minimum salary for H-1B visa holders is USD $60,000 per year.
The minimum wage of GTS visa holders is CAD $80,000 per year (or higher if the annual prevailing salary for the occupation is above this level).
How to Apply Under the H-1B Visa vs GTS
Skilled workers applying for work visas under the GTS and H-1B Visa follow similar application steps such as needing to obtain valid job offers but with a few major exceptions like the lottery rule that selects random H-1B Visa applicants and the Labour Markets Benefits Plan that Canadian employers must submit when hiring skilled foreign workers.
1. Get a Job offer
Both of the skilled worker programs are employer-driven. This means that you must obtain a valid job offer in an eligible skilled occupation to apply for a work visa.
It's no secret that the USA is a leading tech nation with big players such as Elon Musk, Bill Gates, and Mark Zuckerburg. However, its neighbour up north is not so far off with cities like Vancouver and Toronto being dubbed the new silicon valleys.
2. Employer Sponsorship
Employers are responsible for submitting applications under the skilled worker programs too. In their applications, employers must demonstrate that there were no qualified citizens and permanent residents available and that wages to be paid are at least equal to the prevailing wage and to wages paid to others in similar positions within the company.
Canadian employers must submit a Labour Market Benefits Plan that demonstrates how employing skilled foreign workers will have a lasting, positive impact on the Canadian economy such as job creation and skills transfer. According to CIC News, employers of the GTS have committed to creating 48,000 jobs and more than 12,500 paid co-op positions and dedicated more than $113 million to skills development and training.
It costs employers CAD $1,000 to submit an application under the GTS.
American employers do not need to provide a similar plan. However, this has caused a lot of controversies as labour organizations have revealed incidents where firms have twisted the intent of the program to hire inexperienced workers at lower pay.
It can cost employers anything from USD $1,720 to $6,470 or more to submit an application under the H-1B Visa.
3. Get Your Work Visa
The Global Talents Stream has a much faster and simpler application process than the H-1B Visa. As a skilled worker applying under the GTS, you can get your Canadian work visa in as little as two weeks after paying the $150 work visa application processing fee that can be reimbursed by the employer sponsoring you.
On the other hand, skilled workers applying for the H-1B Visa will wait between two to six months to get their work visas only if they have been selected in the random lottery draw. However, all fees are paid by the employers.
Working in Canada vs the USA as a Skilled Worker
Paths to Permanent Residence in Canada vs the USA
These skilled worker programs have benefited the USA and Canada to attract top talent. While there are pros and cons to both work visas it's important to consider your long-term options. Will you be able to settle permanently in the country with your family? America's DV Lottery and Canada's Express Entry System both offer permanent residency for skilled workers but one makes it far easier than the other.
Comparison
Permanent Residence via Express Entry Canada
US Green Card via H-1B visa program
Fast-track visa process. You can get a PR in just 6 months.
Getting a Green Card can take many years.
Allows you to get a Permanent Resident Status from outside of Canada but candidates with one year of Canadian work experience increase their chances of success.
You arrive with a temporary work visa and later extend the visa or convert to Green Card status.
No Canadian job offer is required.
You must have a job offer in hand.
No sponsorship from family or employers is required.
You need employer sponsorship and work experience to get a PR status
The Express Entry system aims to welcome 108,500 eligible candidates in 2021 in as little as six months. All foreign skilled workers, regardless of their nationality, are allowed to enter the draw pool which invites the highest scoring candidates to apply for permanent residency in bi-weekly draws.
The DV Lottery issues 50,000 green cards annually based on a first-come, first-serve basis. This means that you must submit your application well in advance. The lottery takes place once a year and is restricted to foreign skilled workers from specific countries.
Interested in the Global Talent Stream?
If you want to work and live in Canada then we can help you navigate the Global Talent Stream and any other visa program that's right for you.
At CanadianVisa.org, we provide professional visa services and assist our international clients to complete their Canadian work visa applications affordably, and conveniently through an easy-to-use Digital Visa Dashboard. We are affiliated with Regulated Canadian Immigration Consultants (RCICs) situated in Vancouver. They are legally permitted to liaise with Canadian authorities on your behalf and submit your application to the Canadian government. We simplify the process and optimize your chances of success.
Take the first step to Canada by applying for a work visa. Simply, fill in the form below and we'll contact you.