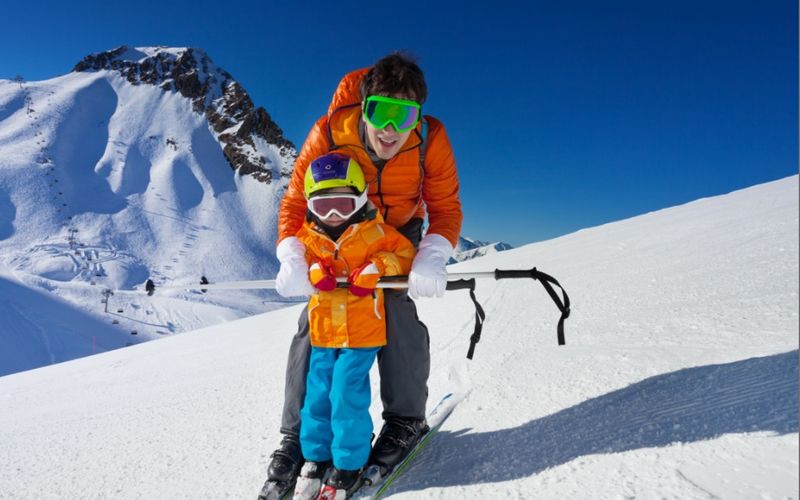 Canada intends to keep it's borders closed to international travellers for recreation through to 31 October 2020. The Prime Minister is expected to make an announcement at that time as to the status of international travel and the restrictions that will be imposed on tourists arriving from abroad. While it has been a tough choice, it has been the responsibility of the Canadian government to ensure the health and well-being of all it's residents and citizens. You can understand why many industries will be looking to the Prime Minister for news that the country will indeed open its borders for the winter season as people travel from all over the world to enjoy the Great White North's ski-slopes and other winter based activities.
Canada receives over 21 million visitors every year. The tourism industry suffered enormously through the summer period this year and will be looking to regain some footing over winter 2020/2021. It is with this in mind that we will take a look at some of the top winter working holiday jobs in Canada, because when the borders are open to tourists, they will be open to youth foreign workers.
5 of the Best Jobs in Canada for Travellers

5. Hospitality Worker
Resorts come alive in winter. There are numerous recruitment companies that place youth workers at various resorts throughout Canada. They will take care of setting up a bank account, securing you a job and a place to stay. All you need to do is get your International Experience Class (IEC) visa. The jobs can be anything from working as a server in a restaurant in Banff to operating the ski lift on the slopes or working in the equipment rental stores. These companies do tend to take a 'finders fee' but it takes a lot of stress off your shoulders to find work and you will still make a good income. Minimum wage is around $13 an hour in most provinces.
4. Barista
The world loves coffee, Canadians love coffee and nothing wakes and warms you up quite like a coffee, tea or hot chocolate on a cold winter morning. For this reason you can imagine how much business coffee shops in popular tourist areas do during the winter months. You probably won't land a job as a barista without any experience, so if you intend to hunt for a barista opening on your Canadian travels, we recommend doing a little groundwork before you go. Maybe even take a short course or two, it can only help. Average wages for baristas are $15 an hour, but obviously you don't get too many perks in these positions as you aren't full time and won't be staying at a resort.
3. Ranch Hand
Just because everything is covered in snow, doesn't mean work stops on many Canadian farms. Livestock such as cattle don't have big green fields to enjoy, so they need to be fed, their stalls need to be cleaned (more regularly than usual) and there are numerous other tasks a ranch hand is responsible for on a day to day basis. If you are looking for a life-changing experience that will impact the value of hard work and give you a new perspective on life, a couple of months as a ranch hand will do that. Farm hands in Canada typically make around $17 an hour and the positions almost always include room and board. Although this job is in the middle of the list, it is probably the best working holiday job in Canada.
2. Au Pair
You may land this job at a resort or in a more private capacity, but what it comes down to is this. Rich people want to enjoy their winter vacation without their children, swooshing down ski-slopes and drinking into the late hours at resort town bars and restaurants. That's where you come in. If you are a female (sorry guys, we just aren't to be trusted, and to be honest it's our own fault) and between the ages of 18-35, au pairing or babysitting will be a great way to make good money over the Canadian winter holidays. You will get to drive a fancy car (make sure you have an international drivers license) and your position will more than likely include room and board. Wages aren't too bad considering you will be living in relative luxury, expect around $270 a week, but be prepared to have your patience tested. Who knows, you may even decide to stay on indefinitely.
1. Ski/Snowboard Instructor
The creme de la creme of winter jobs in Canada. Join an elite club of instructors who work on the slopes all day and party all night. A sense of camaraderie exists in this profession unlike many others as you share many, many things with the people you work with. You will also get the opportunity to meet new people from all over the world and have them put their trust in you. The compensation is where it really gets good. You will obviously need to be an adept skier or snowboarder and you will need to take the ski instructor course, the higher your level, the better your compensation and employment prospects will be. The average salary for an instructor on one of Canada's beautiful slopes is $4,000 a month, and positions often include room and board. The reason you never see rich ski instructors? They're too busy travelling and enjoying their lives. How you spend your income is your choice.
Picked one of the above yet? So what kind of visa do you need? You can't just get a visitor visa, Canadian businesses aren't allowed to hire tourists. You will need a special visa that allows you to both work and travel in Canada for anything from 12-24 months depending on which country you are applying from. This special visa is the International Experience Canada (IEC) visa and only a certain number are issued every year, so you had the best crack on!
IEC Working Holiday Visa

Requirements for an IEC working holiday visa:
To participate in the IEC, you country must be one of the 35 countries who are a part of the program. However, if your country is not, you can also apply through a Recognized Organization (RO);
Dependents are not allowed to accompany you to Canada on an IEC visa;
You must have a valid passport;
You must be between the ages of 18 and 35 (note this is lower for some countries);
For certain countries it is required that you are enrolled at a post secondary institution in your home country;
You must have a minimum of $2,500 to assist you in your Canadian travels
You must have health insurance for the duration of your stay, you will be required to present evidence of this upon entry to Canada;
You must be admissible to Canada; and
You must have a round trip air ticket or be able to show that you have the financial resources to purchase a return ticket at the end of your authorized travel period in Canada
When you receive an IEC visa, you will also be given an open work permit, this will allow you to work short term jobs that comply with the requirements of the program (for employers) anywhere in Canada. Of course, you should have a plan of where you will be going. So, get your Canadian working holiday visa and get ready for the adventure of a lifetime.
How We Can Help You
Ready to travel but not too excited about the Working Holiday Visa application process? The limited number of draws that take place do put an undue amount of pressure on applicants. As long as your forms are correctly filled in, your supporting documentation is uploaded at the right time and your fees are paid, you will have the best possible chance of getting an IEC visa.
By using our accredited Regulated Canadian Immigration Consultants (RCICs) you will not only improve your chances of success in the visa application process, but you will get expert advice on which province and program are best for your specific needs. Our RCICs are highly qualified and are granted permission by the ICCRC to assist you with your eligibility evaluation, review all your documents and application forms and submit them to the Canadian and provincial government on your behalf. Why take the chance of having your application denied because your forms are incorrect, sent in too late or missing a small but vital piece of information.
When you apply to immigrate to Canada with our services you essentially remove all the stress and complications from the immigration process, and as long as you meet the eligibility requirements, you can rest assured that your application is in good hands.
Follow us on Facebook, Twitter, Linkedin and Instagram for more information and updates on Canadian immigration and the visa application process.