With Express Entry-linked streams in provinces such as British Columbia, Manitoba and Saskatchewan being very active recently, the federal programs have seen a high intake of successful candidates who can now immigrate to Canada. The draws have been happening very regularly with a total of 27, 900 candidates having already been welcomed in 2019. This is a marked increase since last year where there were only 21, 000 invitations issued at this time in 2018. For this reason, the total number of invitations issued this year is expected to surpass the record total for 2018 which was 89, 800.
Higher admission targets have been set by Immigration, Refugees and Citizenship Canada (IRCC) which hope to aid in the government's goal to invite over a million foreign nationals into the country within the next three years. Immigration numbers are set to break records again year by year as labour market shortages are expected to continue growing in certain sectors of the Canadian economy. The April Express Entry draw has added to this total with another 3, 350 invites issued.
The April 17 Draw
The draw that took place under Express Entry on the 17th of April had a cut-off score of 451 which is the same as the previous draw which took place on the 3rd of April 2019. The tie-break rule was used by the IRCC with the timestamp at 15:01:49 UTC on April 2, 2019. This means that candidates who scored above 451 and were entered into the Express Entry pool before this timestamp received an invitation during this draw.
The reason why the score remains consistent is because of the frequent draws. Normally when the draws happen at set intervals of two weeks the score either drops or stays consistently low because there isn't a lot of time to replenish the pool with new, higher-scoring candidates. Due to strict standards, the score will likely not drop by much but it is a possibility, especially when frequent draws are paired with high intakes of candidates (typically over 3, 000 every time to date).
Express Entry System
The Express Entry system is made up of the Federal Skilled Worker Program, the Federal Skilled Trades Program and the Canadian Experience Class which were umbrellaed under this system in 2015 in order to fast-track the process in as little as six months. Skilled workers are invited through this system to fill gaps in the labour market created by a growing number of shortages in local skills.
In order to apply for one of the federal programs, candidates need to create an online profile which details their background. This profile is then scored according to the Comprehensive Ranking System (CRS) which awards points according to the criteria below. Once it has been determined that the candidate is eligible, they will be entered into the Express Entry pool, after which, the highest scoring candidates will be selected in a draw and issued with an Invitation to Apply (ITA) for permanent residence. Draws typically take place every two weeks but it could be longer.
CRS Criteria Awards Points For:
Age
CLB Language proficiency (English and French)
Level of Education (In and outside Canada)
Work Experience (In and outside Canada)
Arranged employment
Sibling in Canada
Your spouse's profile (if married)
Boosting Your Score
There are many ways to boost your score through the CRS criteria including improving your level of education (in and outside of Canada), getting further work experience (in and outside of Canada), specializing in an in-demand occupation, improving your language skills as well as securing an offer of employment from a Canadian employer.
A final way to improve your score and achieve success similar to the April Express Entry draw is to secure a Provincial Nomination (PN) which adds as much as 600 points to your score, effectively securing your ITA for permanent residence. To apply for this you need to either wait for a Notification of Interest (NOI) from the province or submit an Expression of Interest (EOI) from the Express Entry pool. Assuming you are eligible, you can then proceed to create a profile for your selected stream and meet again get scored according to their own points system (if applicable).
What We Do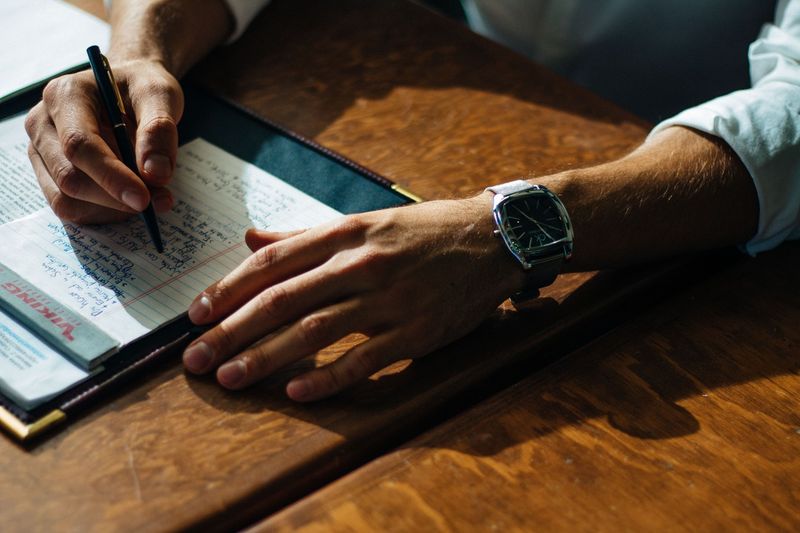 We use Regulated Canadian Immigration Consultants (RCICs) who are experts in the field of Canadian immigration. Get advice about how to boost your profile, which of the federal programs to apply for and which documents you need to collect before submitting them. Having a consultant on your side means you have a helping hand and you won't need to worry about things like deadlines or speaking to immigration officials yourself.
Our RCICs have all been through the immigration process themselves and have a vast amount of knowledge about the over 70 different immigration streams offered by the Canadian government. They also keep up to date with ever-changing policies and are held accountable when it comes to complete confidentiality and quality service.
Sign up with our service today in order to get started on your journey to immigrate to Canada with a Canadian workers visa just like those in the April Express Entry draw. Give yourself the best chance of achieving success in the next Express Entry draw by choosing to work with an RCIC.