Canada is proving to move full steam ahead in their attempt to alleviate the current labour gap by inviting 3,400 newcomers to apply for permanent residence in the first Express Entry draw of the year, held on January 8, 2020.
The Express Entry system was implemented by the Canadian government to help bridge the gap in the labour market by inviting skilled and semi-skilled workers to immigrate to Canada. The Express Entry system is points-based, meaning that, depending on factors such as your age, language proficiency, adaptability, work experience and qualifications, your profile will be scored against other hopeful applicants based on the CRS (Comprehensive Ranking System).
This Express Entry draw saw applicants with CRS scores of 473 receive ITAs (Invitations to Apply) for permanent residence by applying through one of 3 Federal Economic Immigration programs:
Federal Skilled Worker Program;
Canada Experience Class.
Although a job offer is not technically required to apply through one of these 3 programs, it can help boost your CRS score.
The Express Entry ITA target set for 2020 has increased from 81,400 in 2019 to 85,800, which is great news for those wanting to apply through the program as it means that there are more spots available to apply to immigrate to Canada.
Various immigration programs have been created to help tackle the current labour gap in Canada, fast-track the visa application process as well as make it more accessible to immigration applicants but none have been as successful as the Express Entry system. When applying through programs or systems such as the Express Entry system, you can expect visa application processing times of as little as 6 months.
Another great feature of the Express Entry system is that 9 out of the 11 provinces and territories with PNP's (Provincial Nominee Programs) have "enhanced streams" linked to the Express Entry system, allowing skilled applicants to be selected from the draw pools to receive Provincial Nominations to apply for permanent residence.
Provinces and territories looking for foreign employees through Express Entry-linked PNPs are more likely to choose profiles of applicants who use a paid Canadian immigration service rather than that of a candidate who has applied on their own, as this guarantees that the documents submitted have been verified.
Still, have questions about the Express Entry system? No problem. Simply visit our blog here or click the link below to create an online evaluation profile and chat to one of our government accredited and trusted RCICs (Regulated Candian Immigration Consultants) to find out how you too could be jetting off to live in one of the most dynamic and multicultural countries across the globe.
The Express Entry System
More than 50 per cent of immigrants in Canada have been invited to apply for permanent residence in Canada through one of the Federal Skilled Worker Programs. The following federal immigration programs are managed by the Express Entry System:
The Federal Skilled Worker Program;
The Federal Skilled Trades Program; and
The Canadian Experience Class.
The Express Entry system was created to make the immigration process more streamlined and has successfully reduced visa application processing times to approximately 6 months or less.
When applying through the Express Entry system, you will have to meet certain basic requirements based on the following factors, to be considered eligible:
Nationality;
Age;
Language ability;
Family members;
Education;
Work experience; and
Details of a job offer(if applicable)
These details are used to create an online profile which is valid for 1 year. Express Entry draws take place every 2 weeks where your profile will be ranked according to your CRS score. If your profile is among those with the highest CRS scores, you will receive an ITA to apply for permanent residence. If you are not successful, your profile will remain in the draw pool. This means that you won't have to reapply for every draw. You can, however, continue to improve your CRS score after you have completed your profile and in this way increase your chances of getting permanent residence in Canada.
What We Do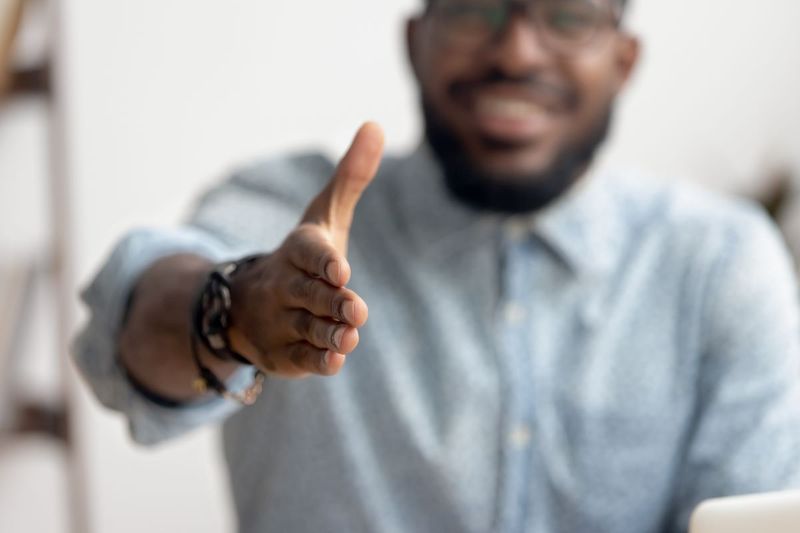 As an official immigration service, we offer guidance and assistance through the entire Canadian immigration process. Our certified RCICs (Regulated Canadian Immigration Consultants) are extremely knowledgeable in all Canadian immigration policies and are permitted by the Canadian government to liaise with them on the applicant's behalf. All candidates will first be evaluated to see whether or not they can apply for one of 70 immigration programs, visas and streams. Once we know which options you can apply for, you can then confidently select your preferred immigration program and your designated consultant will ensure that all your documents are completed accurately and submitted on time.
When you apply for Canadian permanent residence with our services you essentially remove all the stress and complications from the immigration process, and with our high success rate you can rest assured that your application is in good hands as you gain express entry into Canada.