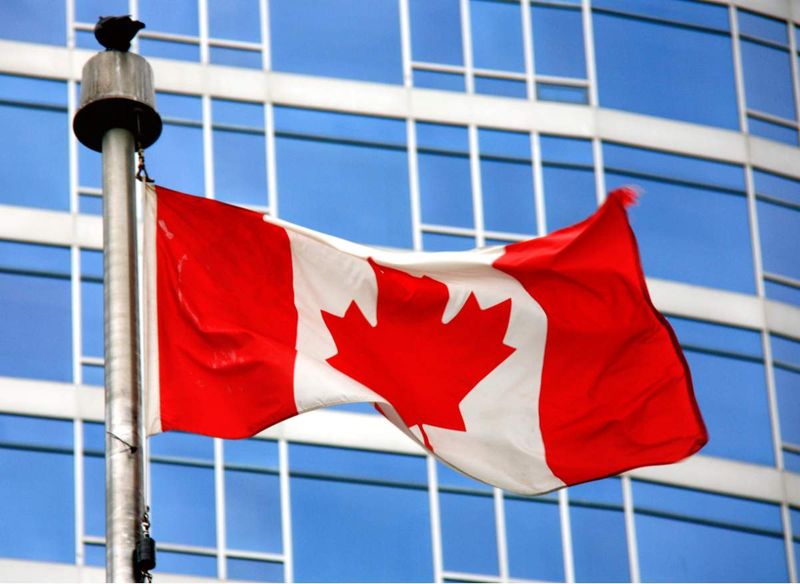 Canada is now closer than ever before to breaking its old 2017 record for the most ITAs issued. Like the past several draws, the latest Canada Express Entry draw has invited another 3,900 applicants to apply for permanent residency in the country.
The federal Express Entry (EE) system manages applicants from three main immigration programs that you may have heard about, the:
Canadian Experience Class;
Federal Skilled Trades Class; and
Federal Skilled Worker Class
To date, Canada has invited 85,900 applicants this year and needs an additional 123 to beat the old ITA record from 2017. Applicants who scored 445 on the Comprehensive Ranking System (CRS) received an ITA.
In case you don't know about the Comprehensive Ranking System, it is used to score and rank candidates' Express Entry Profiles. It takes into account factors like your:
Age;
Work experience;
Education level;
Language ability in either French or English;
Nominations from provinces;
Job offers from a Canadian employer; and
Close family members in Canada
You will be ranked in the EE pool based on your CRS score, which is calculated out of a possible 1,200 points. Just so you know, receiving a Nomination from a province almost guarantees you an ITA as it grants you an additional 600 points towards your CRS score. Not bad right?
Other ways you can boost your CRS score include things like Arranged Employment. This must be a job offer from a Canadian employer from a legitimate business. You can earn an additional 200 points on your CRS if you get an offer for a job listed in the National Occupation Classification (NOC) 0 or A level. Job offers below a 0 or A level will still earn you 50 points towards your application.
If you don't know what the NOC is, it is how Canada arranges and ranks different occupations in the country. Each job title is given a level 0, A, B, C, D or E along with a short four-digit code.
For example, MD is an ironworker. With his current job, he fits under the NOC level B and his job code is 7236. If he gets a job offer from a Canadian employer, he will receive 50 points for his application.
Anthony is a Computer and Information Systems Manager who has a Skill level 0 job. His four-digit occupation code is 0213. If Anthony gets a job offer, he would score an additional 200 points!
Want to know other tips to improve your CRS score to help get you to Canada? Check out our top six tips for CRS Points.
Do I Need to Re-Apply for Express Entry If I am Not Selected in a Draw?
No, you do not need to worry about creating a new Express Entry Profile. Each profile is valid for a year so you can still participate in future EE draws even if you do not receive an ITA in previous draws.
The only time you will need to re-apply is if you profile expires, or you get an ITA but do not reply to the Immigration Office or give a valid reason for your failure to accept the invitation. In this case, you will be automatically removed from the pool and will have to start the process again.
How Often Do EE Draws Happen?
In case you didn't know, EE draws happen around every two weeks. CRS scores do change for each draw period, for example, the EE draw in September 24 had a CRS score of 284 for Federal Skilled Workers, while the latest Express Entry draw on December 12 needed a minimum CRS score of 445.
Certain months can also have more draws than others as was the case in October, May and September of 2018. Each of these months held three EE draws!
To date, there have been 25 Express Entry draws this year and there might be another during the holiday season!
What Happens If there is a Tie Breaker?
An EE tie breaker means that there is a limited number of spaces on offer and that many applicants scored the same on the CRS. Who gets an ITA then?
The answer is quite simple really. We will give you an example of how the tie break situation works.
Alexander is a 37-year-old programmer, he scored 445 on the CRS when he applied 4 months ago on August 3, 2018 at 14:02pm. Sally is a 25-year-old teacher that also scored 445 points on the CRS. She also applied on August 3, but she applied at 7:15am.
Even though both Alexander and Sally scored the same on the CRS and applied on the same day, Sally will receive the ITA because she applied earlier than Alexander.
How to Apply for a Canadian Visa?
Do you want to know if you have what it takes to immigrate to Canada under the Express Entry system? Find out. Apply today, complete this contact form and one of our dedicated staff will call you personally about your application.
Feel free to ask them any questions you may have about your application. Whether you want to work in Canada, study, visit or move to Canada permanently, we can help. Canadianvisa.org keeping you up to date on the latest Canada Express Entry Draw.