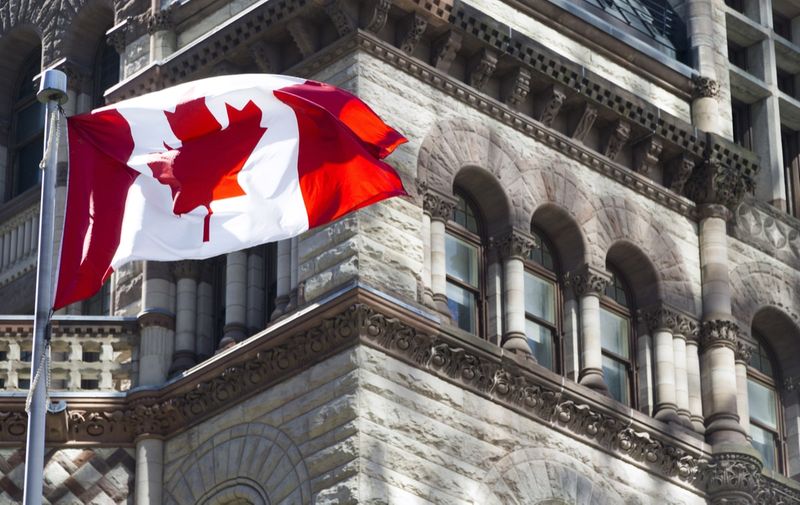 Canadian immigration is off to a great start this year as they shatter the old Express Entry draw records. How you ask? They invited 3,900 applicants to apply for permanent residency for the largest first Express Entry (EE) draw of the year in the history of the program!
Canada has plans to invite 81,400 talented and experienced workers into its labour market this year. If you didn't know, there are three economic programs managed by the Express Entry system, they are the:
Federal Skilled Worker Class;
Federal Skilled Trades Class; and the
Canadian Experience Class
Each of these programs have their own requirements for certain occupations and trades to help immigrants move to Canada based on a score they receive when they enter the EE system. This is done through the CRS (Comprehensive Ranking System), which takes into account factors like the applicant's:
Age;
Work Experience;
Language ability in French or English;
Education qualifications;
Adaptability such as having a supporting close relatives in the country;
Occupation;
Canadian job offers; and
Provincial Nominations
Applicants are then given a possible score out of 1,200 based on the above factors and are then ranked in the EE pool with other candidates.
In the latest EE draw, held on 10, January, candidates with a minimum Comprehensive Ranking System score of 449 were issued Invitations to Apply (ITAs) for permanent residence in Canada.
What Happens if You Do Not Get an Invitation?
You do not need to worry if you do not get an invitation, in fact, your application will remain in the EE pool and be valid for an entire year before you need to worry about applying again.
If you are worried that your CRS score won't be high enough to apply, you can improve them with these top ways to improve your Canadian immigration points. You can update your EE profile at any time so you do not need to worry about resubmitting a new application each time.
Just remember that these changes can take 24 to 48 hours to show on your profile so do not be alarmed if you don't see the changes immediately.
Will Canada Break its Old Express Entry Record of 89,800 Invitations?
Canada could well be on its way to breaking yet another Express Entry ITA record this year. Canada smashed the old ITA record of 89,800, even though its original target for the Express Entry system was 74,900 in 2018. 2019 could prove to be just as memorable.
The country has also stated since last year that it is boosting immigration targets for all programs to meet its new 1.3 million immigration goal by the year 2021.
To put it in perspective, here is a list of previous years and the number of ITAs that were given in the first draw of the year.
| Canada Express Entry Draws | Number of ITAs |
| --- | --- |
| 2016 January 6 | 1,463 |
| 2017 January 4 | 2,902 |
| 2018 January 10 | 3,900 |
If you follow the patterns of previous EE draws, you should know that most draws start off at the lowest number of ITAs. What does this mean? It means that as the year continues, Canada will keep on increasing its EE quota for each draw, letting even more people have a chance to apply.
In 2017, the first Canada Express Entry Draw invited 2,750 people, by March it was inviting 3,000 applicants and for the last several month of 2018 it was inviting 3,900 people. We think that this year will prove no exception as the country strives to meet even higher immigration goals than ever before!
Having the Right Job Can Get You An ITA
Not only has there been an increase in the number of qualified immigrants receiving ITAs, but there has also been a shift in some of the occupations Canada is accepting.
From 2016 to 2017 there was a noticeable shift in the number of in-demand jobs that saw certain candidates getting ITAs.
The EE system was created to help shorten processing times to six months or less so that Canada could access those with the right skills and work experience to help with the labour needs of the country. Because Canada's needs change, there is sometimes a change in the number applicants who were given ITAs.
Here are the top five occupations that received ITAs through the Express Entry system.
| 2016 Occupations | ITAs Issued | 2017 Occupations | ITAs Issued |
| --- | --- | --- | --- |
| Information systems analysts and consultants | 1,897 | Information systems analysts and consultants | 5,214 |
| Software engineers | 1,428 | Software engineers | 4,782 |
| Computer programmers and interactive media developers | 1,334 | Computer programmers and interactive media developers | 3,479 |
| Cooks | 1,331 | Financial auditors and accountants | 2,386 |
| Food service supervisors | 1,079 | Administrative assistants | 1,969 |
When Does the Express Entry Draw Use a Tie-Break?
The tie break rule is used when several people score the same CRS score but there is a limited number of ITAs left. Who does Canada pick during these times?
To make it easier to understand, here is a hypothetical example:
Sophia is a 26-year-old registered nurse. She applied on November 3. She has two years of work experience. Sophia does not have any ties to Canada and scored well on her IELTS (International English Language Testing System) with 8 for reading, listening, speaking and writing. In total, she scored 449 on the CRS score.
Shuaib is a 32-year-old programmer who applied on November 4. He has over five years of experience and scored lower on his IELTS exams with a band of 7. He also scored a total of 449.
In this case, Sophia would get an ITA because she applied earlier than Shuaib. The tie-break rule is based on the first come first served principle that ensures applicants who apply earlier have a better chance at success.
Don't be left behind in your application, get ahead of the crowd with our immigration professionals. Complete this sign up sheet and we will call you personally about your application process and guide you on the best way forward.