Canada has the tenth-largest economy in the world, so it's no surprise that foreign nationals from all over the globe are either moving their businesses to Canada or investing in the Canadian economy. Canada was actually ranked third in the Open for Business Category based on factors that include inexpensive manufacturing costs and low-level corruption.
Did you know that you're able to immigrate to Canada by starting a business anywhere in Canada?
Let's discover everything you need to know about business immigration to Canada to ensure you know what's best for you and your business.
Why Should I Start a Business in Canada?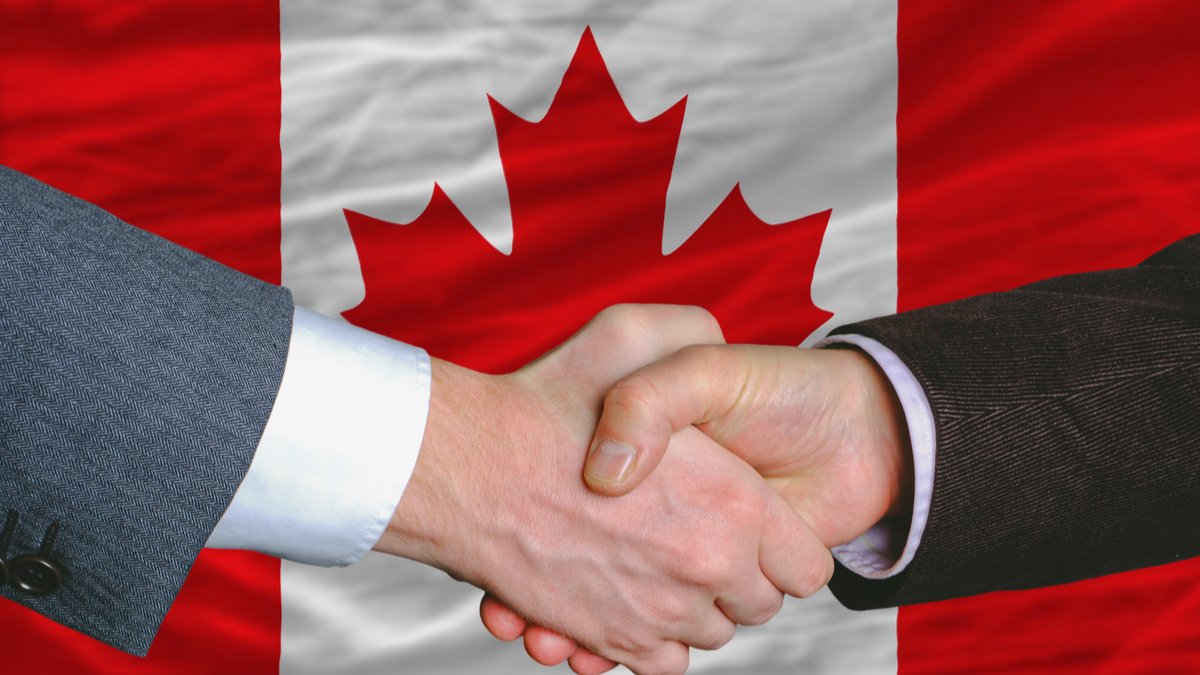 When you start a business, you should aim to ensure that the location is a benefit to you as that plays a big role in determining the success of your business. A bad location can result in a great business failing. So, let's have a look at why Canada is a great place to start your business venture.
1. Stable economy
Canada has one of the most stable economies in the world and has ranked in the top 10 for Forbes Best Countries for Business list. This factor alone means that your business has a smaller chance of shutting down.
Even through the COVID-19 pandemic, Canada's economy managed to grow 5.4 percent in the third quarter on an annualized basis, beating analyst expectations for a gain of 3.0 percent.
2. Plenty of skilled workers
When it comes to employing skilled workers, Canada is the best place to do so. This is because Canada has over 100 immigration and visa programs that allow foreign nationals from all over the globe to move to Canada and make use of their skills.
Good to know!
Approximately 61 percent of people in Canada, aged 25 to 34, have some form of tertiary education. This makes Canada one of the most educated countries, globally.
3. Support from the Canadian government
How do tax incentives as a foreign business opener sound? Well, that's exactly what you'll receive from the Canadian government. By receiving several tax incentives, managing the cost of materials, overhead and contract expenditure becomes a little easier.
Canada also has one of the lowest corporate tax rates in the world!
How do I start a business in Canada as a foreigner?
Canada has several different Canadian business immigration streams, including the Start-up Visa Program.
All you need to know about the Canadian Start-up Visa Program
The Canadian Start-up Visa Program, also known as the Investor Visa, creates a pathway for you to immigrate to Canada as a permanent resident by starting a business in the country. When initially arriving in Canada you'll first need to obtain a temporary work permit which allows you to get to Canada and start building your business while waiting on your application to be processed.
This comes as a great benefit not only to you but for your business as well because the process can take anywhere between 12 to 16 months. This way you won't be wasting any time waiting.
Your temporary work permit will need to be supported by a designated organization. They are business groups that are approved to invest in or support possible start-ups through the Start-up Visa Program. Organizations will choose which business proposal will be reviewed as well as how it will be assessed.
For example, certain organizations might want to assess your proposal in person and others may ask for a detailed business plan.
What are the Start-up Visa Program requirements?
1. Once you have the support of a designated organization, the following needs to adhere to:
all applicants must each hold at least 10% of the voting rights attached to all outstanding shares of the business. Please note that up to 5 people can apply as owners; and
together with the designated organization, they must hold more than 50% of the voting rights attached to all outstanding shares of the business.
2. You'll need to get a letter of support from a designated organization that proves they are willing to invest in and support your business. There are three types of private-sector investors:
Angel investor;
Venture capital fund; and
Business incubator.
3. You'll need to meet the language requirement which is a minimum score of Canadian Language Benchmark (CLB) level 5 in speaking, reading, listening, and writing in either English or French.
4. You require settlement funds because the government doesn't offer financial support for this type of visa. Below is a table on the amount you will need depending on the size of your family.
Settlement Funds
Number of family members
Required Funds in CAD
1
$13,213
2
$16,449
3
$20,222
4
$24,553
5
$27,847
6
$31,407
7
$34,967
Each additional family member
$3,560
Good to know!
The Immigration, Refugees and Canadian Citizenship (IRCC) update the above amounts every year.
Top Profitable Businesses Opportunities in Canada
Below are a few businesses that have been doing well in Canada:
Real Estate;
Waste Management and Remediation;
Transportation and Storage;
Professional Financial Services;
Fitness and Recreational Sports Centres;
Wireless Telecommunications Carriers;
Beer, Wine & Liquor Stores;
IT Consulting; and
Petroleum Refining.
Canadian Provincial Nominee Program Business Immigration for Investors
The Provincial Nominee Program (PNP) allows immigrants to move to Canada as permanent residents by being nominated by a particular province based on several factors. There are 11 PNP streams and most of them have an entrepreneur or investor program.
Each province has a different net worth, investment and business requirements. Provinces will choose applicants based on their criteria and according to who best fits their immediate and long-term needs.
Below are a few of the investor streams available.
British Columbia Entrepreneur Stream;
Alberta Self Employed Farmers Stream;
New Brunswick Post-Graduate Entrepreneur Stream;
Northwest Territories Business Stream; and
Ontario Corporate Stream.
Are you thinking of expanding your business by starting new relationships or investing? Canada has just the visa that will allow you to do so! Let's have a look at everything you need to know about business immigration to Canada.
Canadian Business Visitor Visa
So what is a business visitor? Well, you're considered a business visitor in Canada if:
you take part in international business activities without actually entering the Canadian labour market; and
you're visiting Canada temporarily to invest, grow business relationships or are looking for ways to grow your business.
Below are the types of activities you may do as a business visitor in Canada:
you plan to stay for less than 6 months;
you don't plan to enter the Canadian labour market;
your main place of business and source of income and profits is outside Canada;
you have documents that support your application; and
you meet Canada's basic entry requirements.
FAQ 1: What do I need to bring with me to Canada as a business visitor?
You'll need your quarantine plan, travel and contact information and your COVID-19 symptom self-assessment as well as the following:
passport or travel document that is valid for your entire stay;
a valid visitor visa, if applicable;
if you need an eTA, you must travel using the same passport you used in your application;
letters of support from your parent company and a letter of invitation from the Canadian host;
business or a Letter of Recognition from the Canada Border Services Agency;
other documents such as warranty or service agreements, or contracts, if relevant to your visit;
24-hour contact details of your business host in Canada;
proof that you have enough money for both your stay in Canada and your return home; and
proof of COVID-19 vaccination.
FAQ 2: How much money do you need to immigrate to Canada as an entrepreneur?
To apply for a start-up visa you will need an investment of between $75,000 and $200,000 from a designated organization.
FAQ 3: Can I start a business in Canada without living in Canada?
Yes, you can still start a business in Canada without moving to Canada. However, it's important to know that there are certain rules about who can and who can't start certain types of businesses. And these rules are determined by Canada's individual provinces and are different from province to province or territory.
There are several great factors to learn about business immigration and this article just mentions a few of what you need to know about business immigration to Canada. To learn more get in touch with one of the Regulated Canadian Immigration Consultants (RCICs) we work with, today.