Have you ever wanted to move to Canada from Iceland but weren't sure where to start? We are here to help you. Check out our easy immigration guide on "How to immigrate from Iceland to Canada". All you need in one comprehensive article.
To begin, we have created a simple checklist you can use to help get you ready to immigrate to Canada. Whether you want to move for financial reasons, for work, study or just because you want a change of pace, Canada has over 70 immigration program that could meet your exact needs.
Here is a general list you can check out to help you on your way.
Choose the right province for you;
Understand your immigration needs;
Meet the basic requirements for all programs;
Prepare necessary documents;
Apply for a medical examination;
Pass IELTS or TEF exams;
Get a Police Clearance Certificate;
Apply for Biometrics (if applicable);
Get your education credentials assessed; and
Start your application
Find the Perfect Place to Live
This may seem like a really obvious thing to do but it is really important. There are 13 different provinces and territories in Canada, each with their own unique cultures, languages, economies, job markets and climates.
If you are a French-speaking family with young children, then the province of Quebec may be perfect for you. It is rated as one of the best family friendly provinces in Canada thanks to its aftercare services.
Other provinces like Prince Edward Island are for those who want a quieter country life. Surrounded by coastal shores, PEI is a fantastic place to go if you love the ocean as you are just a 30 minute drive away from any beachfront at any time in the province.
British Columbia is one of the up and coming technological hubs in Canada with cities like Vancouver standing at the forefront. Companies like Amazon, Google and many others are on the lookout for talented IT workers to help their company expand.
Saskatchewan on the other hand is known for its agriculture and is one of the biggest producers of natural food resources in the country. Saskatchewan is also popularly nicknamed the "breadbasket of Canada".
Not sure about the best province to live in? Check out our interactive map where you can discover all you need to know about each province. Here you will find more information about their economies, jobs opportunities, culture, healthcare and education systems.
Understanding Your Immigration Needs
If you want to know how to immigrate from Iceland to Canada, then you will have to have some pretty clear immigration goals.
Do you wish to move for work, study, or to reunite with your spouse in Canada? Once you have a clear goal in mind, you can start researching the immigration programs to find one that will be your key to Canada.
Many skilled workers use programs under the Express Entry (EE) system to become permanent residents of Canada. EE applicants enjoy one of the fastest visa processing times currently at an average of less than six months.
The following programs are managed by the EE system:
Canadian Experience Class;
Federal Skilled Worker Program;
Federal Trades Program; and
Some Provincial Nominee Programs
When you create an Express Entry profile, you are given a score using the CRS (Comprehensive Ranking System). Those with the highest scores are given an ITA (Invitation to Apply) to become permanent residents of the country.
Because Canada has certain labour shortages, the country has created unique immigration programs to help reduce processing times so people can move to Canada as quickly as possible. One of these programs is called the Global Talent Stream. Under this program, talented IT workers are scouted by Canadian companies to be employed as permanent workers in the province.
The Atlantic provinces have also created their own immigration program called the Atlantic Immigration Pilot Program. It was originally created as a pilot program in 2017, but it has been extended into 2019 because of its popularity.
Because of the labour needs of the Atlantic provinces, the number of people accepted into the program has increased by an additional 2,000 applicants for next year.
Other programs are very job-specific. One of these programs is the British Columbia (BC) Healthcare Professionals Stream. If you have an occupation as a registered nurse, doctor, lab technician, physiotherapist, or psychiatric nurse, you can apply.
If you plan to immigrate from Iceland to Canada as an international student, then you can improve your chances of becoming a permanent resident. There are certain graduate programs designed to help you make Canada your home. The International Graduate Program from BC is just one of these programs that work through the province's Provincial Nominee Program (PNP).
Canada is also a country that believes in family reunification, which is why it created the Family Sponsorship program to help you reunite with your partner and children in Canada soon after you become a permanent resident of the country.
Do you want to know more about how to immigrate from Iceland to Canada? Why not get professional help? Just complete our contact form and we will call you within 48 hours to tell you all you need to know to get your immigration underway.
Meet Basic Requirements
No matter which visa program you apply for in Canada, there will be some basic requirements you need to meet before you go ahead with your application.
Some of the following are key to your immigration's success.
The right work experience. If you are a student, you will not have to worry about this aspect but if you are immigrating under any of the federal immigration programs, it becomes important.
Some visa programs will only require you to have one year of work experience in your occupation while most programs will ask for around three years of work experience.
Some work experience will only be accepted if it comes from a Canadian company. Programs like the Canadian Experience Class will only accept Canadian work experience.
When you do apply, make sure that your visa application accepts either full-time or part-time employment. Some visa programs will be very specific and may not accept work experience that was gained as unpaid work, self-employment, or done through charity organizations so please be aware.
Having the right language skills can also have a large impact on your immigration application. This is measured through two main language exams, the IELTS and the TEF. IELTS or International English Language Testing System is designed to prove your ability in English while the Test d'evaluation is for French-speaking applicants.
We will learn more about how to apply to the IELTS and TEF in Iceland later on in our guide.
Having a clean record is yet another basic requirement you need to apply for any visa in Canada. Anything from an unpaid speeding ticket, to a case currently pending against you, can stop a successful application.
We will talk about this in more detail later in our article when we discuss how to complete a Police Clearance Certificate application.
Have enough funds to support you and your dependents. Because Canada wants you to be self-sufficient while you are in the country, you must prove that you can support yourself while you are there.
Most visa programs will ask that you have around CAD$12,500 in your account before you can apply if you apply alone. Additional applicants generally cost CAD$2,500 each, so please be aware.
You can normally prove that you have sufficient funds through a Bank Statement. Just make sure that the logo and letterhead of the bank are included.
Gather Basic Documents
Although each visa program has its own unique requirements and forms you need for your application, there are some documents that you will generally need in every case.
Below are some of the basic documents you need.
A valid form of identification like your birth certificate, ID, passport and driver's licence;
A Police Clearance Certificate;
A complete medical examination document;
Language test results from either TEF or IELTS;
A Biometrics account in Canada; and
An ECA (Educational Credential Assessment)
Please note that if you need your passport to apply and it expires during the application process, you can update your passport number on the IRCC (Immigration Refugee Citizenship Canada) website.
Applying for a Police Clearance Certificate in Iceland
There are two ways to go about this. If you are a citizen of Iceland, you can apply to the District Commissioner in your local municipality.
If you are a citizen of Iceland but are not in the country during your application, you must give Written Authority to a representative in Iceland. This permission must have two signatures signed by two witnesses. These representatives will ask for the certificate on your behalf by emailing the District Commissioner.
If you are not a citizen of Iceland, then your application for a Police Clearance Certificate will be different.
You must apply for your certificate with your Icelandic identification number to your District Commissioner in your local municipality.
If you do not have this ID number, you can contact the District Magistrate for more information about your application.
If you are under 18, you can apply through any area except Skógarhlíð 6. Of course, you must also get written permission from your legal guardian to apply.
Documents you should bring to apply for a Police Clearance Certificate in Iceland are:
Passport or Driver's licence;
A complete Umboð PDF document if you are using a representative; and
Application fees;
You can request this document in English and it will be translated for free unless you have a criminal record.
Applying for a Medical Exam
Another step in our How to Immigrate from Iceland to Canada guide is applying for a medical exam.
Your medical exam must be completed if you expect to come to Canada for longer than six months. In case you didn't know, the medical exam cannot be completed by just any doctor. It must be done by a doctor who belongs to the Canadian Panel of Physicians.
If you don't know if your local doctor is approved by Canada, don't worry. Below is a table of where to find them and their contact information.
| City Name | Doctor Name | Contact Information |
| --- | --- | --- |
| Reykjavik | Bjorn Gunnlaugsson | +354 599 1300 |
You should bring the following to your medical exam:
Any previous medical examination you have if you have any pre-existing medical conditions;
A legal form of ID;
A medical form called the IMM 1017E if Dr. Gunnlaugsson does not use eMedical; and
Any prescription eyewear
Please be aware that these medical exams are only valid for one year, so make sure that you do not apply too early during the application process or you will need to schedule a new appointment later on.
You should also request a copy of your medical exam as the original document will not be sent back after you send it to the Canadian Immigration Office.
Pass Language Tests
Below we will give you even more details about the approved languages tests like IELTS and TEF.
These exams take into account your reading, writing, listening, and speaking ability in either French or English. If you plan to immigrate to Canada permanently, you must select the General exam option.
You should only select the Academic version if you wish to study in Canada as an international student.
Please note that these language tests will only be valid for two years in which time you may need to apply again when you apply to immigrate to Canada from Iceland.
Canadian Biometrics
If you live in Iceland, then you will need to apply for something called Biometrics. The Biometric system uses facial and fingerprint recognition to help monitor who comes in and leaves Canada's borders.
Biometrics was created to help reduce the issues of online fraud and identity theft. Below is a quick video that explains how it works.
You should only worry about applying for your Biometrics at a certain point in your visa application. You will normally be contacted by the IRCC via email to inform you that you need to apply.
This email will also include instructions and the required fees you need to pay. You should apply within 30 days of getting this email or it may cause issues with your visa application later on.
Applying for an ECA in Iceland
In case you didn't know, you will most likely have to apply for something called an ECA or Educational Credential Assessment. This is a document that verifies your education is at the same level as Canadian education standards.
Companies like WES (World Education Services) offer these services. If you have a medical qualification, these assessments are normally done through medical boards or organizations in the province you apply to.
If you just need to apply for a normal ECA, make sure you select the option ECA Application for IRCC on their website. Please note that this does not cover trade certifications!
To sign up on the site, you can watch the following video below:
ECA fees in Iceland will cost IK24,790 and should take no longer than seven days for you to receive your results. Although the IRCC can take close to 20 days to process it.
Starting your Application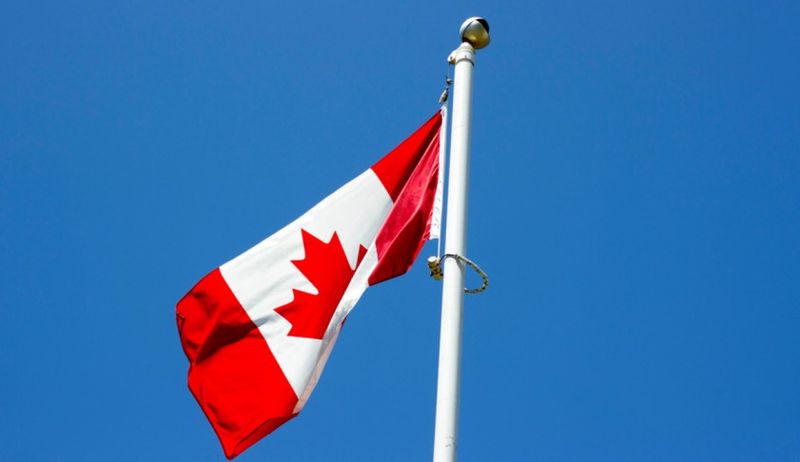 We do know that immigration can be something very confusing and time-consuming with lots of red tape getting in the way which is why we offer professional Canadian visa assistance.
Still unsure about how to immigrate from Iceland to Canada? Not to worry you can learn all you need to know on our website. Discover local jobs, city guides, visa requirements, provincial life and so much more.