Are you looking to make a new start in Canada but don't know where to start? Don't worry we are here to help. Find out how to immigrate from Kuwait to Canada using our super-simple 10-step guide.
Just follow the basic steps below to get started right away.
Step 1 - Choose where to live;
Step 2 - Research the best visa option;
Step 3 - Pass basic requirements to apply for your visa;
Step 4 - Get your documents ready;
Step 5 - Take language exams;
Step 6 - Find your NOC job (if applicable);
Step 7 - Complete a medical exam with accepted medical professionals;
Step 8 - Get a police certificate;
Step 9 - Complete Biometrics; and
Step 10 - Apply for professional RCIC assistance
Step 1 - Choose Where to Live
Before you begin, do a little research about the best places to live based on your needs. For instance, you need to determine if you want to move to a family-friendly province like Quebec known for the best education systems and daycare programs in the country or if you want to move to Canada for economic reasons like better-paying jobs.
Because Canada has such a variety of environments, cultures, and economies, you can easily find the perfect place to call your new home. Provinces in Canada also have their own unique programs and visa streams to help talented and experienced people immigrate like the British Columbia Provincial Nominee Tech Pilot Program, which invites people who have one of the top in-demand 29 occupations in technology to apply for permanent residence.
Whatever your reasons for wanting to move from Kuwait to Canada, there will be a place for you somewhere in one of the 13 provinces and territories of the country. Take the first step to find it.
Step 2 - Research Canadian Visa Programs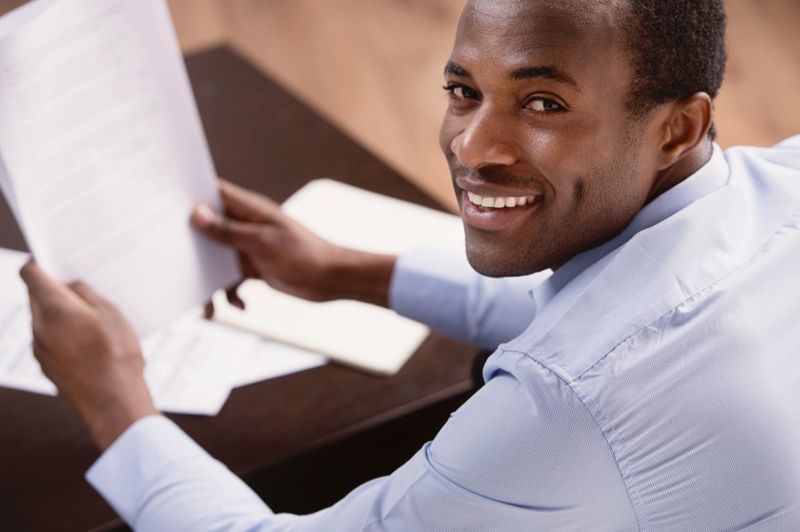 One of the best ways to ensure that you know what is happening with your immigration is to keep informed about Canadian immigration news. You must also have a very firm idea about why you want to come to Canada in the first place to help you research the visa programs that you are most interested in.
Ask yourself the following questions. Do you want to come to Canada for work, to be reunited with your family, to study as an international student, or just to get access to a better lifestyle?
There are over 70 different streams, categories, and visa streams to choose from in Canada at the moment and that number just keeps on getting larger as the country tries to meet its new immigration goals of 1.3 million immigrants by 2021. We know how confusing immigration can be, even if you do some research it does help to talk about it to a professional, so why don't you? Complete our contact form and our expert Account Manager will call you to help explain the immigration process from start to finish.
Some of the more popular visa programs are the following:
Study Visas;
Canadian Experience Class;
Federal Skilled Worker Program;
Federal Skilled Trades Program;
Provincial Nomination Programs (PNPs); and
Family Sponsorship
Step 3 - Pass General Visa Requirements
As you may know after doing some basic research, each visa program, stream, and category have their own unique requirements you need to meet before you can even think about applying.
Here are just a few things you should know before you apply.
Your NOC (National Occupational Classification) code and level are a necessary part to apply for any immigration program. Most immigration programs will only allow people with certain NOC level jobs to apply. Canada breaks up job levels into 0, A, B, C, D, and E. Your occupation is also categorized by a four-digit code, for example, Henry is a plumber and under Canada's NOC level he is categorized as level B and his four-digit code is 7251.
Work experience is a really important aspect with many programs requiring you to have at least one year of work experience. Some visa programs will not include work experience you gained while studying and other visa programs will insist that your work experience must be gained from a Canadian business like the Canadian Experience Class (CEC) program.
Decent language exam results for immigration purposes are also essential. Some of the only language exams accepted are the General IELTS (International English Language Testing System) for English and TEF (Test d'evaluation Francais) for French. Academic versions of these exams are normally needed if you want to study in Canada
Clean background. Canadians are sticklers for the rules and will not let anyone into the country if they have prior or pending convictions or any other sort of illegal background history. This can cover something as simple as a DUI on your record and could be the difference between you making a new life in Canada and being totally inadmissible into Canada's borders. You can assure Canadian immigration officials that you have a clear record with a police clearance certificate which we will talk about later in our guide.
Step 4 - Collect Important Documents
The documents you need depend on the visa you apply for.
Here is a basic list of documents you will most likely need to immigrate from Kuwait to Canada.
ID, passport, or birth certificate;
Medical exam results that are not older than a year;
IELTS and TEF exam results that are not older than two years;
Biometric records;
Police clearance certificate; and an
ECA (Educational Credential Assessment)
Useful Tip
Always be aware when any of your important documents like your passport or ID expire, as your ID or passport number can be linked to your application. Some programs do give you an option to update such information if there are changes to your application. Always make sure they don't expire before you apply just to be safe.
Step 5 - Complete IELTS and TEF Exams
Your language skills in French and English are a key component when applying to Canada. Canada needs you to prove that you can adapt, communicate, and use local languages to communicate with your community and the people you work with.
Both the IELTS and TEF test your ability in speaking, listening, writing, and reading. Just remember to select the General exam option and NOT the academic exams, unless you plan to study in Canada.
How much do IELTS and TEF exams cost in Kuwait? Let us tell you.
These fees are just an approximation based on some of the language centers that offer IELTS and TEF exams.
IELTS exams are normally 2 hours and 45 minutes long, while the TEF is just 10 minutes longer.
When you get your results back, you must make sure that your scores are translated into a scoring system called the Canadian Language Benchmark for your IELTS. Your TEF results will be translated into another scoring system called the NCLC (Niveau de compétence linguistique canadien).
Step 6 - Find Your NOC Canada Level and Code
This next step is pretty simple but is nonetheless very important as we mentioned earlier in our blog. Your NOC level and code can determine which visa programs you can apply for.
Don't know what your NOC level or job code is? Not to worry. Here is how you can find your NOC Canada level and code.
First go to the IRCC (Immigration, Refugee, and Citizenship Canada) website. There you will be given an option at the bottom of the page to enter your occupation on a small search console like the one below.
You can then find the NOC code and level for your job, for example, if you are a plumber, your level is B, and the NOC code is 7251.
If you are not sure if the jobs listed are your real occupation, you can double-check your occupations, duties, and job titles by clicking on the occupation link.
Step 7 - Book a Medical Examination
Most people do not enjoy going to the doctor, but if you want to come to Canada as a resident for more than six months, you will need to have a complete medical examination.
Please note that a medical exam cannot be performed by any doctor. Medical exams will only be accepted if they are completed by a doctor who belongs to the Canadian Panel of Physicians.
Below is a table of doctors located in Kuwait and where you can contact them.
| | | |
| --- | --- | --- |
| Doctor Name | City Name | Contact Information |
| Khalil Shahin | Salmiya | +965 182 6666 |
| Abbas Ahmed Mobarak | Salmiya | +965 182 6666 |
| Akmal Kamal El Sawi Ibrahim | Salmiya | 965 573 8055 |
You should also make sure to bring the following with you to your medical exam.
ID or other formal means to identify yourself (Driver's license, passport, etc);
Any medical reports for pre-existing medical conditions;
Medical reports for IMM 1017E; and
4 passport size photos of yourself
Keep in mind that medical examination results are only valid for one year if you intend to immigrate from Kuwait to Canada.
Step 8 - Get a Police Certificate in Kuwait
To come to Canada at any time you must have a clear criminal record check. You can prove that you have no dark history by applying for a police clearance certificate also known as a Good Conduct Certificate in Kuwait.
To get started you must bring the following:
A letter from the embassy of Canada requesting a Good Conduct Certificate;
A recent photograph of yourself that is at least 4cm by 6cm; and
Copies of both your ID and passport
If you want to get in touch with the Canadian embassy in Kuwait, you can locate them below.
| | | | |
| --- | --- | --- | --- |
| Physical Address | Contact Number | Email Address | Operating Times |
| Da'iya, Block 4, Al-Mutawakkel Street, Villa 24 Kuwait City, Kuwait | (965) 2256 3025 | kwait@international.gc.ca | Sun-Wed 8 am-12 pm |
Step 9 - Apply for Biometrics
Canada has introduced a new system to monitor who goes in and out of their country. They do this through Biometrics which uses both fingerprint and facial recognition.
Step 10 - Immigrate from Kuwait to Canada with Our Professional Assistance

Are you feeling a bit overwhelmed about immigration? Are you not sure where to begin? You do not need to worry. You can learn how to immigrate from Kuwait to Canada with professional help.
Sign up on our site and an Account Manager will contact you to inform you about everything you need to immigrate to Canada from Kuwait. Using real authorized representatives like RCICs (Regulated Canadian Immigration Consultants) can make all the difference in your Canadian visa application.