Are you living in Qatar and want to start a new life in Canada, but are unsure about where to start? Now you do not have to worry. Our guide will help you understand how to immigrate from Qatar to Canada with these easy steps.
You can follow these steps to get you started on your application.
Step 1 Choose where you want to live;
Step 2 Do a little research on your immigration needs:
Step 3 Pass basic requirements for most visa programs;
Step 4 Prepare your basic documents;
Step 5 Apply for a medical examination;
Step 6 Pass language tests;
Step 7 Get police clearance;
Step 8 Apply for your biometrics;
Step 9Apply for an

ECA

; and
Step 10 Start your application
Step 1 - Choose Where to Live
The first thing to learn on how to immigrate from Qatar to Canada is very simple. Find the right province or territory for your needs.
Because there are over 70 different immigration streams and categories, you must have a clear idea of why you want to move in the first place. Consider whether you want to study, work, or just visit Canada.
The 13 provinces and territories have many different climates, economies, labour needs, family environments, and services that cater to each unique area of Canada.
The Global Talent Stream helps talented IT workers find jobs with sponsored Canadian companies. British Columbia's Healthcare Professionals Stream was created to help doctors, nurses and other medical professionals migrate to the province due to massive labour shortages.
Other provinces have introduced the Atlantic Immigration Pilot Program to help 2,000 skilled workers make Prince Edward Island, Nova Scotia, New Brunswick, or Newfoundland and Labrador their home. It also gives applicants the chance to bring their family to Canada with them.
Step 2 - Do Some Research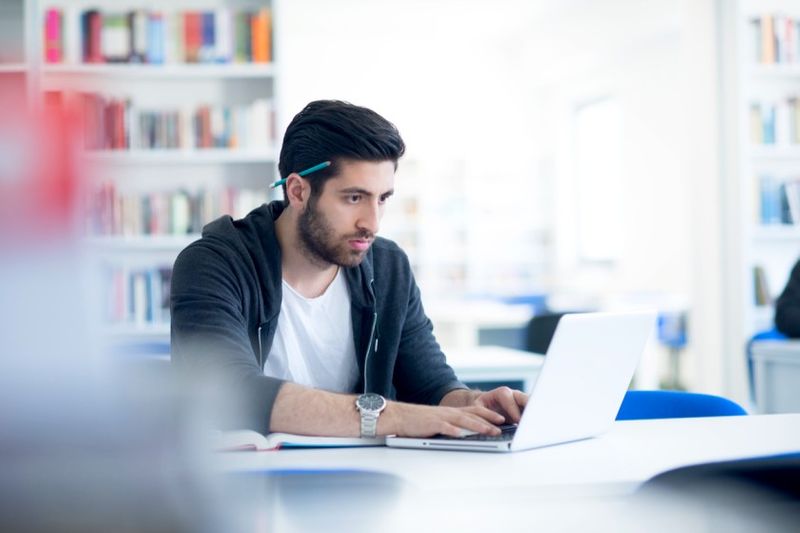 The next step you need to complete on our How to immigrate from Qatar to Canada guide is research.
Express Entry is one of the most well-known systems that many immigrants have used to immigrate to Canada from Qatar. The four main programs managed by the Express Entry system are the:
Federal Skilled Worker Program;
Federal Trades Program;
Canadian Experience Class; and
Some Provincial Nominee Programs
Through the Express Entry system, people have the chance to receive an ITA (Invitation to Apply) to become permanent residents within six months so long as they meet all the requirements of one of the programs mentioned above!
Did you know that, according to the Canada Job Bank, there are around 470,000 jobs in Canada! This is one of the reasons the country is constantly creating new immigration programs to help keep up with labour demands.
Another popular immigration program is the Family Sponsorship/Reunification program that lets you bring your family over to Canada after you become a permanent resident of the country.
Many international students apply for a student visa to Canada to help them become actual permanent residents in the future because some immigration streams and categories look more favorably on applicants who graduated from a Canadian university! These visa streams include the International Graduate Program and Graduate Entrepreneur Program.
Not quite sure about which visa programs are right for your unique needs? Do not worry. We can put you in contact with an Account Manager who can talk to you about your options and the application process. Simply complete this contact form and they will call you personally to tell you all you need to know.
Step 3 - Pass Basic Requirements
All visas, no matter which provinces or territories they are in, will have basic requirements you must pass before you can go further with your immigration.
Set work experience is normally a requirement for any economic immigration program. You must generally have around three years of work experience to apply though this does vary from program to program so make sure you know before you apply.
Please note that internships and volunteer work will generally not be counted as work experience. Some programs will require Canadian work experience.
Language ability matters. Depending on where you immigrate, your language skills in French or English can really influence your immigration chances.
You must prove that you have the ability to speak, read, write, and listen in either of these languages to a sufficient degree. You can do this through the IELTS
(International English Language Testing System) for English exams and
TEF
(Test d'evaluation) for French exams.
Just make sure you select the General Option for these exams, as it is commonly used for immigration purposes. Do not select the Academic version unless you wish to study in Canada as an international student.
A clear criminal record is a must when you apply to immigrate to Canada. You must prove this through a Police Clearance Record. Anything from a DUI to unpaid speeding tickets can cause real issues with your application.
Step 4 - Prepare Basic Documents
To get ready for your immigration to Canada, you must at least prepare these basic documents.
A valid form of identification like your ID, passport, birth certificate or driver's license;
Medical examination from an approved doctor from the Canadian Panel of Physicians;
Valid language exams results from IELTS or TEF that are not older than two years;
Police clearance document;
Biometrics; and an
ECA (Educational Credential Assessment)
Step 5 - Apply for a Medical Examination
There are only certain doctors that you can go to for an accepted medical exam. These doctors are found on the Canadian Panel of Physicians. If you need to book your own appointment, here is a list of where to find them and their contact details.
| City Name | Doctor Name | Contact Information |
| --- | --- | --- |
| Doha | Mohammad Abdin Zin Al Abdin | +974 4442 0900 |
| Doha | Jamil Al-Qatami | +974 4442 0900 |
| Doha | Romaisa Ahmed | +974 4442 0900 |
You should also bring the following to your medical exam:
A legal form of ID like your passport or Driver's license;
Medical reports if you have any existing medical conditions;
Medical report form IMM 1017E; and
4 passport size photos that were taken recently
Step 6 - Pass Language Tests
As we mentioned earlier, there are two main language exams you can take. The IELTS and TEF must be taken within two years of your application or your results will not be accepted.
Exams for the IELTS general exam can cost in the range of QAR950 to QAR2,500. TEF exams can cost around QAR1,100. These costs depend on where you take the test.
Step 7 - Get Police Clearance
You can apply for a Police Clearance by bringing the following:
Copy of your ID;
Fingerprints taken by the Ministry of Foreign Affairs;
Your passport;
Copy of your passport;
Copy of your resident permit;
Two recent photographs that are 4cm by 6cm; and
A letter explaining why you want to apply for police clearance
If you have any issues getting your Police Clearance, you can get in contact with the Ministry of Interior at 974-450-8666 or email any issues to ceid@moi.gov.qa.
Step 8 - Apply for Biometrics
First, you must know what biometrics actually are. Biometrics is a new security system that Canada has introduced to help monitor who comes in and out of the country.
It does this through fingerprint and facial record technology to ensure that no one can falsely use your information for illegal activities.
As an immigrant from Qatar, you must apply for your biometrics when you pass a certain stage in your immigration. You will receive a letter from IRCC (Immigration Refugee Canada Citizenship) that you must apply for your biometrics. Make sure you do this within 30 days of getting that letter.
Here is an introductory video that explains how the biometric system in Canada works.
Step 9 - Apply for an ECA
If you do not know what an ECA is, it is an Education Credential Assessment. In other words, an ECA is used to prove your education level meets Canada's standards.
You will only need to apply for an ECA if you studied anywhere outside of Canada. There are also certain organizations that you can apply to for this document like WES (World Education Services).
If you would like to know how to apply on WES, the following video will give you a step-by-step guide on how to go about it.
Costs for an ECA at WES will be around QAR728 and will take around 20 days to get your report. Just be aware that this time period can change depending on how many applications the IRCC is handling when you apply.
Step 10 - Start your Canadian Visa Application
Still not sure about how to immigrate from Qatar to Canada? Not to worry. You can still learn all you need to know about Canadian immigration on our website where we talk about job opportunities, visa requirements, province life, immigration news and so much more.