We know how difficult it can be to move to a new country. The application process is normally confusing and sometimes costly. We are here to give you some useful tips on how to immigrate from Turks and Caicos to Canada to help you avoid any problems along the way.
Did you know that there are over 70 immigration programs in Canada? Each of them are different and have their own unique requirements and application processes.
We are here to help narrow down your options so that you can make an informed choice about the start of your visa application.
Where Do You Want to Live?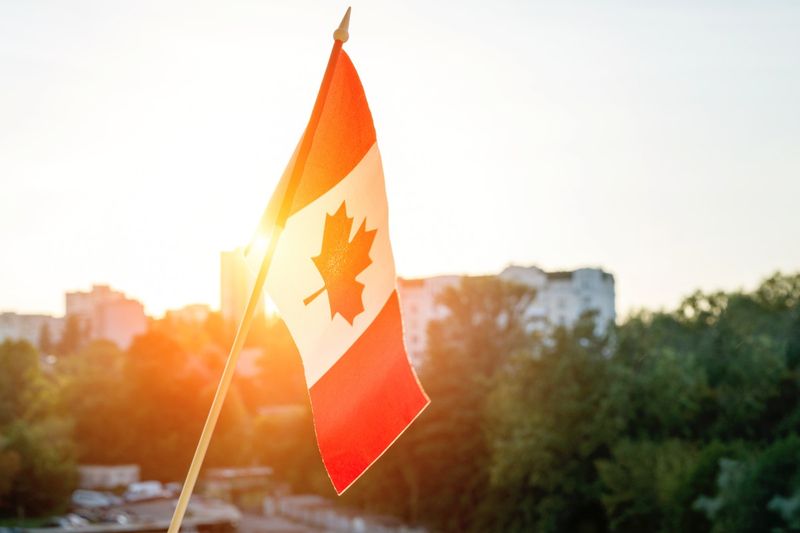 It may seem like a really obvious thing to you, but picking where to live is one of the most crucial parts of your immigration.
Why you ask? Because there are 13 provinces and territories to live in, each with their own visa programs and application requirements. For example, if you want to live in Quebec, your language skills in French must be higher than other provinces to apply.
Also certain provinces and territories are better known for certain job markets.
If you are involved in the IT sector, you may want to check out the cities of Toronto, Ottawa, Vancouver and Montreal. All of these cities are facing a booming growth in technology fields and are now happily competing with places like Silicon Valley in the U.S.<.p>
What Visa Programs Are There?
As we mentioned earlier, there are over 70 new immigration programs that Canada has introduced so far.
Some of the more popular visa choices are:
Express Entry through the:

Federal Skilled Worker Program;
Federal Skilled Trades Program;
Canadian Experience Class; and
Certain Provincial Nomination Programs

Student Visa;
Family Sponsorships for your:

Parents;
Grandparents;
Spouse, or partner and dependent children;

Working Holiday Visa; and
Tourist Visa

Many of the visas and programs mentioned above have a set list of requirements you need to meet before you should even try to apply.

These factors can be anything from having the:

Right job NOC code and level;
Right work experience (some programs do not accept part time work experience, while others do not accept any work experience that is not Canadian work experience like the CEC (Canadian Experience Class) program);
Right Language skills in French and English through exams like IELTS, CELPIP or TEF. Please note that certain programs will request certain types of language exams like IELTS General and not the academic test unless you want to study for your Masters in Canada;
A job offer from a Canadian employer may be required but not in all cases, for instance, the Working Holiday Visa and Student Visa options
A clear criminal background check. All visa program require that you have no prior or outstanding charges against you or you will be disqualified from the application process altogether; and
An LMIA or Labour Market Impact Assessment may be needed to prove that your employer cannot fill your job locally

Another thing you should know about how to immigrate from Turks and Caicos to Canada is the most popular stream EE or Express Entry.

EE Canada

EE is one of the fastest immigration systems in Canada at the moment. The processing times can take anywhere from three months to six months to complete which has made it a real hit with immigrants from around the world.

As we mentioned earlier, the system is divided into three main federal programs :

Canadian Experience Class;
Federal Skilled Worker Program; and
Federal Skilled Trades Program;

Thanks to EE, over 96,182 people were approved by the Canadian government in 2017 to apply for permanent residence in Canada according to the Express Entry end of year report.

But Canada has even bigger plans for the future and its immigration goals. The country has boosted its immigration goals from 290,000 to 310,000 in 2018.

What Paperwork Do You Need?

Another obvious step you need to know about how to immigrate from Turks and Caicos to Canada is having the right paperwork.

In most cases, you will need at least the following for most visa programs in Canada, your

ID or valid passport;
Valid language exam results like IELTS, TEF or CELPIP;
Educational Credential Assessment or ECA if you apply for a job;
Your National Occupational Classification or NOC code for your job;
Biometrics;
Police Clearance; and
Doctor's Certificate

Helpful Tips to Keep in Mind

Always make sure you know when important documents like your ID or passport expire. Ensure that they do not expire during your application process, because the ID or passport number is linked to your application.

Language Exams

How good are your skills in French and English? Depending on which visa program you apply for, there are minimum requirements for your ability to write, speak, listen and comprehend the two main languages of Canada.

Language exams that are accepted are:

IELTS General Training (International English Language Testing System)
CELPIP General Test (Canadian English Language Proficiency Index Program); and
TEF (Test d'évaluation de français)

Please note that some of the exam results are only valid for one year and in some cases two.

When you get your results and you see that a visa program requires a CLB score of 5 or NCLC score of 350-374, do not worry. The CLB or Canadian Language Benchmark is used to rate your scores in English exams while the NCLC or Niveaux de compétence linguistique canadien is used for French exam scores.

What is a ECA?

An ECA is an Educational Credential Assessment, this is a document that proves your education or qualifications are equal to Canadian standards.

You will most likely need an ECA if you are a registered professional like a doctor, nurse, architect or a variety of other occupations.

Where to Apply for an ECA?

You can do this on the WES site for around $150. Please note that this an ECA for immigration purposes and not for your occupation. The entire process will be completed in 20 business days according to their site.

Biometrics

If you live in Turks and Caicos, you will need to apply for Biometrics. What are biometrics you ask? They are used to identify you through fingerprints and facial recognition.

Biometrics have become more important to Canada to help avoid immigration fraud and online identity theft.

There are no biometric offices in Turks and Caicos but you can apply in:

Haiti at Port au Prince;
Dominican Republic at Santo Domingo;
Puerto Rico at San Juan;and
Cuba at Havana

Your NOC Code

If you plan to come to Canada for work, you will need to know your NOC code and level. Your NOC or National Occupational Classification is used to show what job category you fit into in Canada.

Each job category is divided into five main levels, 0, A, B, C, D and E. After you find your NOC level you must then locate your four digit code that goes with it.

Here are some examples of what sort of jobs fit under what category.

| Level 0 | Level A | Level B | Level C | Level D |
| --- | --- | --- | --- | --- |
| Financial managers | Chemists | Administrative officers | Drivers | Kitchen helpers |
| Construction managers | Civil engineers | Agricultural inspectors | Heavy machinery operators | Janitors |
| Retail and wholesale managers | Architects | Electrical technicians | Ferry operators | Specialized cleaners |
| Agricultural managers | Registered nurses | Metal workers | Automobile installers | Sports operators |

Medical Exam

Unlike most other countries around the world that need an Immigration Medical Exam or IME, residents of Turks and Caicos do not need to apply for one should they wish to stay in Canada for more than six months.

There are some rare cases where you will need to get an IME done, for example, you are a person who plans to work closely with the elderly as a caregiver or if you plan to work as a medical professional.

eTA

An eTA or Electronic Travel Authorization is an easy way to travel to Canada for a short period of time. Because Turks and Caicos is a country that allows you to apply for an eTA, you can stay in Canada without a visa for up to six months at a time.

Another bonus is that the eTA is also very cheap at $7 per person.

All you need to get the process started is your:

Passport
A valid credit or debit card
Online application form
An email account

Your eTA will also last for five years after your application meaning that you can live and work in Canada during your visits.

How to Immigrate from Turks and Caicos to Canada

We have come to the end of our how to immigrate from Turks and Caicos to Canada article, if you loved what you read and want to get the application process started sign up right here. We will explain how the process works and give you everything you need to start your journey.