It may not seem like it, but 2021 could be the best year of your life. If you're reading this, it means you are considering immigrating to Canada. Not only would that be a smart decision, but it will also be the best decision you could make.
You would be choosing to start a new life in one of the safest, most friendly, accepting, and progressive countries in the world. You would be choosing to start a life where people treat each other with dignity and respect, a country where the government cares for the well-being of its citizens. Canada recently announced its new immigration targets for the next three years, planning to welcome over 1.2 million immigrants by 2023 and a total of 401,000 immigrants in 2021 alone.
The best immigration pathways to Canada in 2021 maybe a little more straightforward than you think, and it's just about applying to the right one. Here are your options.
How to Immigrate to Canada in 2021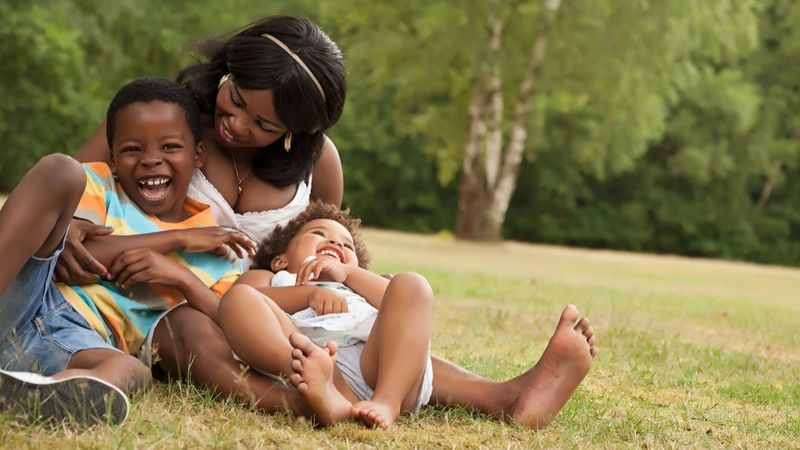 The four Canadian immigration programs listed below are not your only options, just some of the best. There are actually over 100 different Canadian visa and immigration programs. A lot are contained within larger programs, such as the Provincial Nominee Program (PNP), which we will look at below. It is very important to know all your immigration options before beginning your application for permanent residency in Canada, because while you may find an option that could work for you, there could be another one that will suit you even better, and get you to Canada even faster.
The Express Entry System
Canada's most popular immigration program accounts for nearly a third of all immigrants every year and as much as 60% of all economic class immigrants invited to become permanent residents of Canada. Given the impact of Covid-19 on travel and immigration this year, the ability of this program to attract quality skilled workers from overseas showed more than ever. A revised target of 88,500 invitations was set after a special review in April, the Immigration and Refugee Council of Canada (IRCC) surpassed all expectations by issuing 107,350 invitations to apply for permanent residency this year.
To apply for permanent residency through the Express Entry System, you need to be a skilled manager, professional, or trades worker with at least a year of experience. The Comprehensive Ranking System (CRS) is a points-based system that works by assigning scores to candidates depending on their language ability, qualifications, work experience, and a few other factors. A CRS score is then calculated and the candidate is entered into one of three pools:
Federal Skilled Worker Program - managerial and professional workers such as doctors, accountants, engineers, and skilled IT workers;
Federal Skilled Trades Program - trades workers who are qualified and have at least two years of experience in their trade, examples include carpenters, mechanics, pipefitters, and plumbers;
Canada Experience Class - for candidates who are eligible for either of the two programs above and have at least one year of experience working in Canada. Candidates in this pool are given preference in draws over the first two programs.
Every month, two draws take place and candidates with the highest scores in each of these pools are issued ITAs. If they can submit their application completely with all the required supporting documents, they are awarded permanent residency in Canada. There are a number of ways to optimize your score and to boost you above the competition. One is by securing a job offer, another which practically guarantees an ITA is to secure a provincial nomination.
The Provincial Nominee Program (PNP)
Each province and territory has its own Provincial Nominee Program. Provinces customize their programs depending on their own economies and the labour requirements of their industries. Provincial Nomination Programs (PNPs) are made up of different streams, and if you are eligible for one of them, you can apply to the province for a provincial nomination which will help your application for permanent residency in Canada substantially.
Securing a provincial nomination is one of the best ways to immigrate to Canada. It indicates not only that the province needs your skills, so you will be able to find a job fairly comfortably, but also that you are wanted in that province. Some research into which occupations are in demand in which provinces will be helpful when you make your application, so you can be sure that you are looking in the right place.
You can apply for a provincial nomination directly to the province you want to live in, or you can create an expression of interest in a province you are interested in living in through your Express Entry application. If a province grants you a nomination through Express Entry, it practically guarantees an ITA.
The Rural & Northern Immigration Pilot
Last year all the players in this exciting new immigration pilot were still climbing aboard, and now all 11 communities are a part of the Rural & Northern Immigration Pilot (RNIP) and accepting applicants. The reason for the pilot is simple; immigrants tend to land in the major cities like Toronto and Vancouver, but there are hundreds of more opportunities outside of these places. Smaller cities and towns have therefore signed up to the RNIP to also be able to reap the rewards of economic migration, by enabling foreign workers with job offers in their communities to become permanent residents of Canada.
Employers in participating communities do not require a labour market impact assessment (LMIA) to hire foreigners, which opens up a lot more opportunities for foreign workers. To be eligible for permanent residency in Canada through the RNIP you must have at least one year of experience in your field or have graduated from a two-year program at an institution within the community. You must also meet the minimum language and education levels as required by your job. Chances are one of these communities is the perfect place for you to start a new, better life, you just need to figure out which one.
The Atlantic Immigration Pilot
Much like the RNIP, the Atlantic Immigration Pilot (AIP) is an immigration program that targets foreign workers of all skill levels and types who want to immigrate to Canada. Also much like the RNIP, the AIP is one of the best immigration pathways to Canada in 2021 because the participants are actively attempting to entice immigrants to the participating provinces in order to also reap the benefits of economic migration.
The AIP is made up of Canada's four Atlantic provinces; Nova Scotia, Newfoundland & Labrador, New Brunswick, and Prince Edward Island. If you can secure a job offer as a skilled or semi-skilled worker, or if you graduate from a two-year program within one of these provinces, you can apply for permanent residency through the AIP.
How We Can Help You Immigrate to Canada This Year
Choosing to start a new life in Canada is a challenge, but a smart one. With over 100 visa and immigration pathways to choose from, it can be difficult to be sure you are on the right pathway. The best immigration pathways to Canada in 2021 are those that will see you becoming a permanent resident as quickly as possible, and that is where we come in.
When you choose to use our expert and government trusted services, you will not only improve your chances of success in the visa application process, but you will get expert advice on which program is best for your specific needs. Our RCICs are highly qualified and are granted permission by the ICCRC to assist you with your eligibility evaluation, review all your documents and application forms, and submit them to the Canadian government for you. Why take the chance of having your application denied because your forms are incorrect or sent in too late?
All you have to do is fill out our application form to receive your eligibility assessment and let us take care of the rest. It's just that simple! Your Canadian journey starts here.
Be sure to follow us on Facebook, Twitter, LinkedIn, and Instagram to stay up to date on Canadian immigration and visa news.